Description
Are you interested in integrating a social purpose within your business?
Join us at Community Futures Highwood as we explore the concept of social enterprise and how it can be applied to your business. Presented by Business Link in partnership with Thrive, this session will involve group work and hands-on activities to address the question "What is a Social Enterprise?" while exploring how it can fit within your company's own mission and vision.
Presented by: Meredith Perich, Business Link, in partnership with Thrive
Cost: Free
This workshop is the first in a series of three progressive sessions on Social Enterprise brought to you by Business Link, Thrive, Bow Valley College, Okotoks Chamber of Commerce, the Town of Okotoks, McBride Career Group, and Community Futures Highwood, open to all entrepreneurs and business owners in the Foothills region.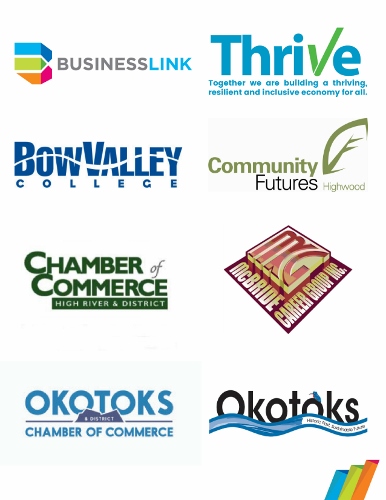 Stay tuned for the next workshop in this series: The Social Business Model Canvas, coming to the Foothills region on February 12th!