Description
Where profit meets purpose.
The way people and organizations invest is changing fast. New financial technologies are simplifying investing and giving individuals greater control over their money. At the same time, a new kind of activist investor is emerging: These investors demand investments that drive social progress or accelerate the shift to a clean economy – while still creating a profit.
Canada is at the forefront of this financial revolution. Canadians have $4 billion in responsible investments and the market is growing fast. Now, the country that created peacekeeping is once again reaching out to the world with new kinds of investment in sustainable development and clean infrastructure.
What do these financial shifts mean for investors? How can social entrepreneurs and clean technology companies capitalize on them? And will they create a fairer and greener economy?
The Social Finance Forum is the place to find out. Now in its 10th year, the Forum, organized by MaRS Centre for Impact Investing, is Canada's leading gathering of impact investors, social entrepreneurs and social finance professionals.
What you'll learn
How new financial technologies are changing who investors are, how they invest – and what they invest in.

How impact investors can fill the funding gap for female entrepreneurs

Why social finance will change the nature of overseas development aid

Exit strategies for impact investors


Keynote speaker: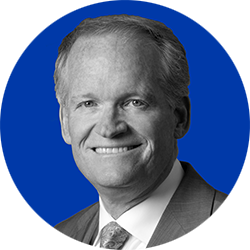 James Lee Sorenson, President, Sorenson Impact Foundation
James Lee Sorenson is a world-renowned entrepreneur, business leader, societal innovator, philanthropist and impact investor. He is president of the Sorenson Impact Foundation, which funds sustainable, scalable endeavours that positively impact the lives and societies they touch. In his commercial endeavours, Sorenson was instrumental in developing digital compression software that opened the door to the online video revolution, and video relay services that transformed opportunities for people who are deaf or have impaired hearing.