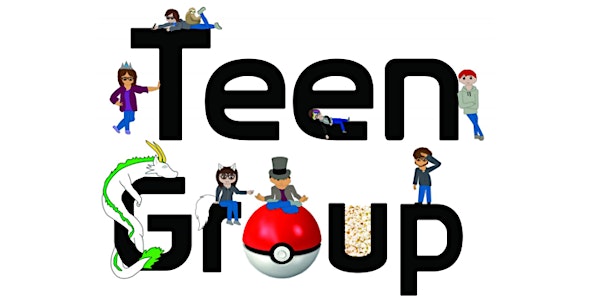 Social Group for Teens (13 - 16) with ADHD and/or Asperger's/ASD (5 Saturda...
Location
The ADHD & Asperger's/ASD Centre
55 Cork St. E.
Unit 305
Guelph, ON N1H2W7
Canada
Description
Dozens of parents we've worked with have asked for this group and we heard you! Now a popular offering, we're excited to present our group for teens from 13-16 yrs old who have ADHD and/or Asperger's/ASD!
In this 5 session group, we'll meet every week for two hours to:
Learn social skills

Discuss dating issues

Have fun

Play games

Make friends with other neurodivergent youth
For a lot of neurodivergent teens, it's tough to connect with peers, so we've created a fun, interactive environment that takes the pressure off, where you can find life-long friends :)
Every week, we'll do a new activity that the teens get to vote on. Come for a session to try it out or sign up for the whole 5 sessions at a large discount - whatever your needs, this group is here for you (whether to dip in your pinkie toe or cannon ball in :))
This group is run by Coach Kate, an ADHD & Asperger's/ASD specialized coach with ADHD and symptoms of Asperger's herself. Kate specilizes in working with neurodivergent teens and youth as she LOVES helping them find and harness their interests and special abilities! Always ready to break into a smile, invent a game out of nowhere, or craft a comedy routine from scratch, teens love Kate because she's young, energetic, honest, willing to embarrass herself at a moment's notice for the sake of learning, and totally non-judgmental.
Date & Time:
5 Saturdays from March 7th to April 4th. 2:00 - 4:00 pm
Where:
The ADHD & Asperger's/ASD Centre,
55 Cork St. E., Unit 305
Guelph, Ontario (3rd floor in the TD Building)
Cost:

$124 +tx for all 5 two-hour sessions ($25 off if you get the 5 session pass!)
$209 +tx for two teens for all 5 two-hour sessions ($40 off from the one teen rate)
$29 +tx for 1 two-hour session