Description
ART CELEBRATION & POTLUCK PARTY – LIGHT UP YOUR DREAMS & VISIONS WITH CANDLE COLLAGES
This is a special hands-on art workshop and 2 year anniversary party for the Social Impact Learning & Support Group (SIGroup). Please bring a healthy-ish dish to share.
Let's celebrate successes and share gratitude by creating an inspiring collage on a candle to light up your dreams and visions. Let your hands guide you in this creative process and connect with your creative-self by sharing inspirational adventures since you joined the SIGroup.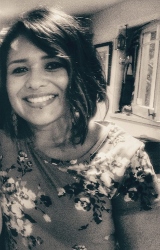 Facilitator, Paola Quiros, is queer mestiza latinx living in the unceded Coast Salish territories in Canada. She is a trained journalist, self-taught artist, emergent writer, and dreamer. Art and words have allowed her to heal, create and envision new paths. Art has been a tool to find her voice in the diaspora and open a closet locked for years of internalized homo/lesbo/transphobia and misogyny. She wants to share her journey with others by facilitating art based workshops and inviting other hands to connect with their center of creation.
Your $10 registration fee will include supplies to create a decorative candle to take home.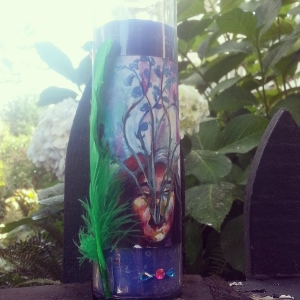 _________________

ABOUT THE SIGROUP

Change isn't always easy, fast or simple. That's why we're here for each other.

Since 2015, participants of our open community have supported each other's pursuit of social impact. Together, we have celebrated exciting career opportunities, new friendships, practical help for local projects, as well as inspiration during personal and professional transitions.

We come from diverse backgrounds ranging from sustainability to social development, entrepreneurship, health, fashion, technology, and more. We are united by a desire to connect authentically and to support each other by sharing knowledge, skills and resources.

Learn more about the SIGroup at http://beyondmaybe.com/social-impact-support-group/
_________________

WHAT PEOPLE ARE SAYING

"Safe space created was awesome."

"I met the nicest people!"

"These 2 hours gave me the needed reflection in a busy schedule."

"The event you put together is the best "networking" (I hate that word) event that I've ever been to."