Social Innovation and Finance Open Event 2011

Monday, January 17, 2011 from 5:30 PM to 7:30 PM (PST)
Event Details
Social Innovation and Finance Tour 2011

OPEN EVENT
Monday, Jan. 17th, 5:30-7:00
SFU Segal Graduate School of Business
500 Granville St., Vancouver, BC

Join Ashoka, PLAN Institute, SiG, and Causeway for an exciting opportunity open to 150 Vancouver residents.  Learn more about the world of social innovation and social finance from 4 distinguished leaders in the social innovation arena. Meet and network with other passionate and driven individuals involved in the social innovation space.
The evening's presenters include:
                                                Vickie Cammack         Tyze
                                                David Green               Ashoka Fellow
                                                Tim Draimin                SiG National
                                                Stuart Yasgur             Ashoka Global
Visit http://canada.ashoka.org/socialfinance for more information
Vickie Cammack, CEO of Tyze
Vickie is co-founder of PLAN Institute for Caring Citizenship and CEO of Tyze.  She is a recognized Canadian source of inspiration and demonstrable solutions related to social networks, social innovation, citizenship, and disability.
Vickie is the recipient of the Meritorious Service Medal of Canada, the Community Living Institute's Leadership Award, the Canadian Psychological Association's Humanitarian Award, and – along with her husband, Al Etmanski – Simon Fraser University President's Club Distinguished Community Leadership Award. She co-led a Canadian exploration on sustainability and social innovation, and is a Fellow with Social Innovation Generation. In 2008, the Women's Executive Network named Vickie one of Canada's Top 100 Most Powerful Women.
David Green, Ashoka Fellow

David Green has worked with many organizations to make medical technology and healthcare services sustainable, affordable and accessible to all, particularly to the poorer two thirds of humanity. David is a MacArthur Fellow, Ashoka Fellow and is recognized by the Schwab Foundation as a leading social entrepreneur.
David is now collaborating with the International Agency for the Blind, Ashoka and Deutsche Bank to create an "Eye Fund" that will improve financing for sustainable eye care.

Stuart Yasgur, Ashoka Managing Director

Stuart Yasgur is a Managing Director at Ashoka, the world's largest network of leading social entrepreneurs.  He recently became the head of Social Investment Entrepreneurs program, which is focused on selecting Ashoka Fellows with sustainable or investable models, sourcing innovations that use market dynamics to address social challenges, and improve access to capital for the citizen sector.  Earlier in his career Stuart was the Managing Partner of a New York based consultancy and has more than a decade of experience working with start-up and growth stage companies.  Stuart received his Bachelors from Cornell University, Masters from Columbia University and is completing his PhD at the London School of Economics.


Tim Draimin, SiG Executive Director

Tim Draimin is the Executive Director of Social Innovation Generation (SiG) and the Chair of CAUSEWAY Social Finance. A partnership between The J.W. McConnell Family Foundation, Toronto's MaRS Discovery District, the University of Waterloo and Vancouver's PLAN Institute, SiG unleashes the creativity of social innovators to tackle the profound social and environmental challenges facing Canadians.
Tim Draimin brings to SiG 30 years of international career experience. He is the author of Canada's first national study of social entrepreneurship and a frequent advisor to government, as well as to non-profit associations and leaders. He is a past board member of the Social Investment Organization (SIO), Canadian Environmental Grantmakers Network (CEGN) and past member of the Voluntary Sector Forum's Finance Action Group.
Thank you to our sponsors: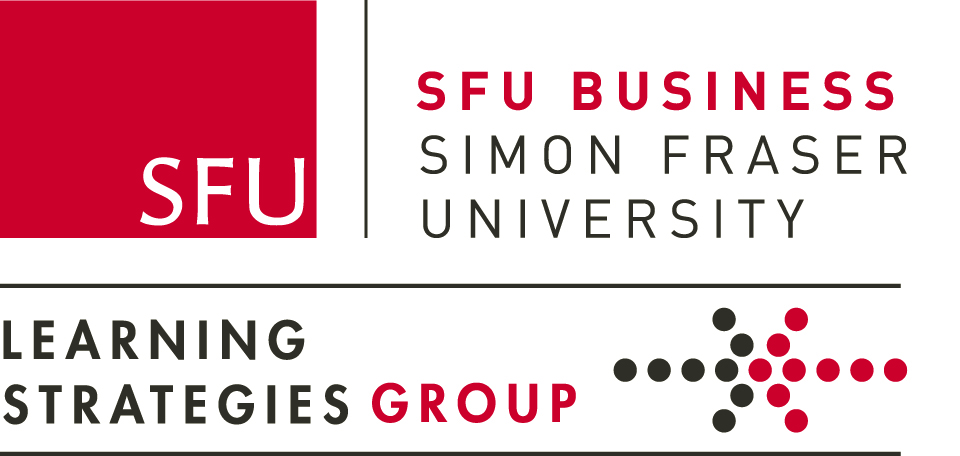 When & Where

Vancouver, British Columbia
Canada

Monday, January 17, 2011 from 5:30 PM to 7:30 PM (PST)
Add to my calendar
Organizer
Ashoka is the global association of the world's leading social entrepreneurs with system changing solutions. Ashoka has elected over 2,500 Ashoka Fellows in 70 countries. In Canada, 33 Fellows are leading transformative change and inspiring others nationally and globally to be changemakers.
SiG is a collaborative initiative seeking to address Canada's social and ecological challenges by creating a culture of continuous social innovation. SiG's focus is on fostering social innovation to achieve impact, durability and scale by engaging the creativity and resources of all sectors.
PLAN Institute have been using social innovation and social enterprise to mobilize the creativity of individuals with disabilities and their families and to scale up solutions to poverty and social isolation.
CAUSEWAY's objective is to fast track Canada's adoption of social finance. It wants to ensure that there is a healthy social finance marketplace supported by mainstream financial institutions serving a national constituency of social enterprises, social economy entities, community economic development institutions, cooperatives and social purpose businesses.
The Learning Strategies Group at SFU Business is internationally recognized for its leadership in developing, designing and delivering innovative and strategic learning solutions for organizations, associations, communities and industry groups.  Their mission is to educate and inspire global leaders in delivering their vision for change and continuous improvement to create and manage internationally competitive, locally responsive and sustainable organizations.
The CMA Centre for Strategic Change and Performance Measurement at SFU Business is committed to promoting research and knowledge on how organisations plan and execute strategic change and how best to measure the performance of organizations undergoing such change.  The Centre's research is focused on four broad, multi-disciplinary and interrelated themes: 1. strategic change and its execution; 2. strategic performance measurement; 3. leadership and change management; and 4. social innovation.