Description
Reception-MC 3001
Friday, November 22, 2013 - 6:30 pm
Event-Quantum Nano Centre #2501/2502
Saturday, November 23, 2013 - 10:00 am - 5:00 pm
Sunday, November 24, 2013 - 10:00 am - 5:00 pm
Please join us for the Games Institute Design Jam on Social Innovation
The Games Institute is inviting YOU to come out and design on Nov 22-24, 2013.
Social Innovation Simulation Design Jam (SISDJ) is a community of innovation focused on expanding The Games Institute community, recruiting developers to tackle unique projects and to share their ideas with each other. The event is not limited to only developers; any technical skills can also involve designing, marketing, and programming skills are welcomed to join this event. On November 22 – 24, 2013, The Games Institute, through the Design Jam, will bring together developers to create solutions on unique projects and share ideas.
The social innovation simulation project is a new project at the Games Institute. The Games Institute is working with SiG@Waterloo. SIG is leading the way in the field with open source technology. (Read more about Social Innovation Labs here: http://sig.uwaterloo.ca/feature/social-innovation-labs).
A key element of this unique form of lab will be the use of visualisation and simulation software. Advances in technology have made it possible to imagine developing software that allows decision-makers to interact with game-like models of the systems they are working within. At the Design Jam we will be imagining and prototyping the tool set for using models in labs. The first simulation will give policy makers the chance to reimagine how to govern agricultural systems.
Building the prototype involves building three related subcomponents:
1. The model itself (a spatially explicit model of agricultural systems similar to the established AgriPoLiS and RegMAS models but simpler.)
2. A repository and library that stores the models and data and supports analysis.
3. A game like interface that lets users interact, explore different interventions (new technologies, taxes, subsidies, and laws), and ask questions.
EVENT SCHEDULE:
Reception:
Friday Nov 22, 2013: From 6:30pm Introductions and Social
Where: Mathematics and Computer Building (MC) 3001, 200 University Ave W, Waterloo, ON, Canada
Join us on Friday night where we will introduce the projects and celebrate the opening of the weekend!
Main Event:
Saturday November 23, 2013: From 10am-5pm, Hacking
Where: Quantum Nano Centre, 200 University Ave W, Waterloo, ON, Canada N2L 3E9
Registration: 9:00 - 10:00am
Presentation of Projects:10:00 - 11:00am
Hacking: 11:00am - 1:00pm
Lunch available: 1:00pm - 2:00pm
Hacking: 2:00pm - 5:00pm
Sunday November 24, 2013: From 10am-5pm, Hacking
Where: Quantum Nano Centre, 200 University Ave W, Waterloo, ON, Canada N2L 3G1
Hacking: 10:00 am - 4:30 pm
Lunch Available: 1:00 pm - 2:00pm
Presentations: 4:30 - 5:00 pm
The Design Jam is open to the public so feel free to invite your friends and colleagues who might be interested in seeing the hacks that come out of this exciting weekend!
If you are interested in sponsoring this event with food, swag, or technical expertise, please contact The Games Institute at gamesinstitute@hotmail.com
Please bring your laptop and chargers to the event! Thank you.
Sponsors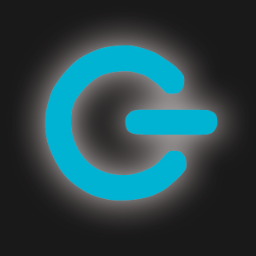 Organizer of Social Innovation Simulation Design Jam: Waterloo, Ontario
The Games Institute conducts research into the past, present, and future of digital games. With a research network joining multiple universities and multiple industry partners, we explore the human side of games and game-related technologies and interactions, with the constant goal of understanding the compelling user engagement that games deliver in fields ranging from entertainment, education, health, and business.
The Interactive and Multi-Modal Experience Research Syndicate (IMMERSe) explores game research standards, develops tools for assessing the game experience and studies, examines game text and context, and enhances game use in the fields of learning and training. We investigate these goals within six overarching research themes: interactions and gameplay mechanics, narrative and dialog in games, multimodality in the game, serious games and game-based learning, games that change behaviour, and cultural and social interactions.