Social Media Breakfast #44 Edmonton

Friday, 25 September 2015 from 8:30 AM to 10:30 AM (MDT)
Event Details
Social Media Breakfast Edmonton Presents:
Funding Your Dreams: A Crowdfunding Panel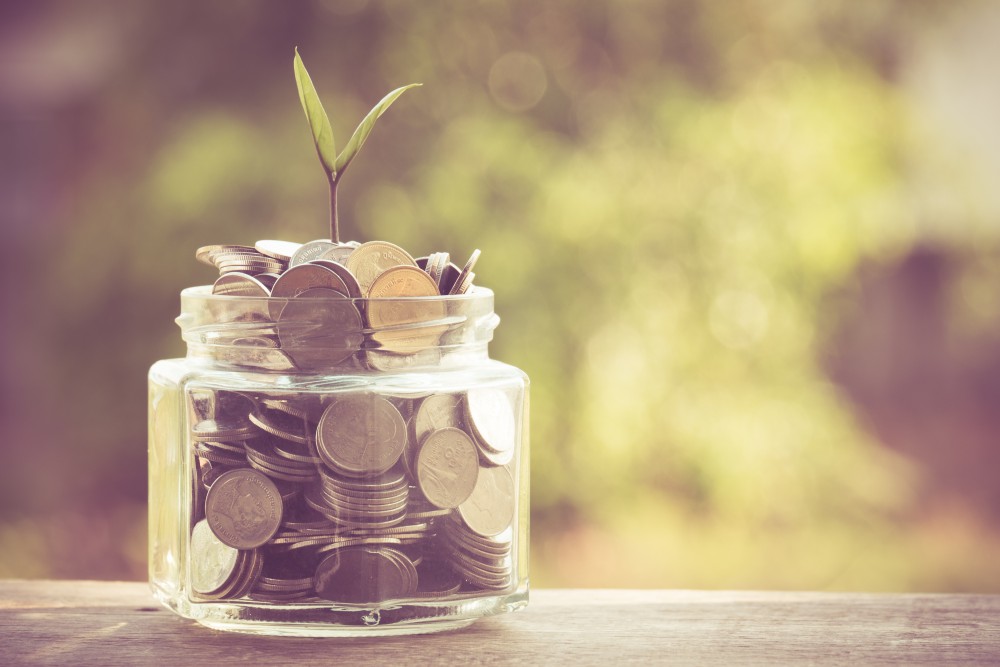 Crowdfunding has become an attractive model for cause-related campaigns and startups for years. We've seen news about the most successful, and we've watched as failures make an even bigger splash. With so much at stake, how do startups, makers, activists and businesses manage a crowdfunding effort safely and successfully? Learn from leaders and active makers in the crowdfunding space as they discuss their experiences and tips they'd have for their younger selves.
Social Media Breakfast Edmonton (SMBYEG) #44
When: Friday, September 25, 2015 from 8:30 to 10:30 a.m.
Where: Startup Edmonton HQ - Mercer BuildingSuite
301, 10363 - 104 Street NWEdmonton, AB T5J 5G5
Cost: FREE! There is no fee to attend Social Media Breakfasts
Meet this Month's Panelists
Neetu Sidhu has a diverse background in marketing, social entrepreneurship and startups. After different marketing and brand strategy gigs in Calgary, Neetu decided to move to The Big Apple and pursue an interdisciplinary Masters program at NYU. It was through this experience that she launched her own social venture (profit + purpose), a contemporary clothing line that provides skills training and equitable employment to rural artisans in India living below the poverty line. Neetu is passionate about design, innovation/entrepreneurship and making a positive impact. In addition to starting her own company, she worked with four different startups in New York spanning tech, education and design. Through her role as Manager of Alberta BoostR, Neetu is excited to help provide access to funding, marketing and community support for Alberta entrepreneurs who want to launch their business or take it to the next level of growth. Connect with Neetu on Twitter @Knee2inYYC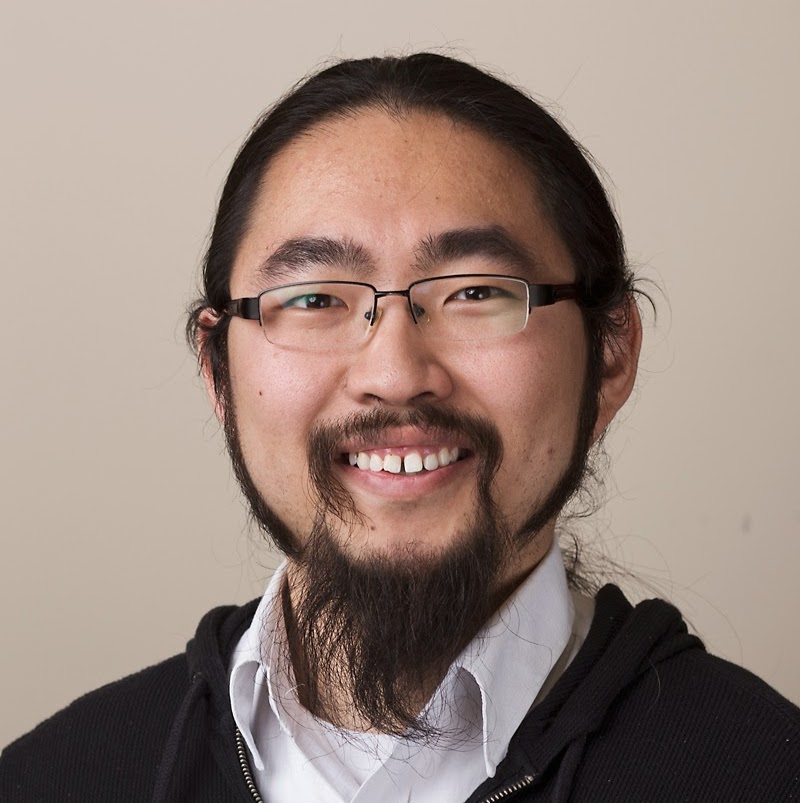 Eugene Chen is a community activator and a co-chair of NextGen's Ignite Working Group, and Co-founder of the ever popular MEAET events *Editors note: that's a play on the words MEET and MEAT cleaverly squished together*. MEAET is a crowdfunding initiative where local attendees meet over dinner and listen to grassroots citizens pitch their local projects/causes/initiatives. What makes the event so accessible is that part of the proceeds ($10) from a ticket to the event go towards a combined pot for the winning pitch. Eugene is not only a curator or the crowdfunding experience, he is also a backer of two of the largest Kickstarters, including the $88 million Star Citizen game. When he isn't coding/gaming you can reach him @ideaOwl on Twitter.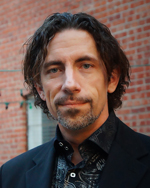 Randy Brososky has been involved with film, television and stage for over 20 years. He has been seen on screen and online in Truckstop Bloodsuckers, Burlesque Assassins, The Pharmacist, Nightmare Island 2 and the short All My Sins. His television credits include Blackstone, Mixed Blessings, Mentors, Mythquest and voiceover for the cartoons Law of Ueki and Flame of Recca. He is also the creator of Necessary Evil. In his other life, Randy is an ad guy with his marketing agency, the Group of Rogues, and is a TEDx presenter. Randy likes cheese. You can connect with the Necessary Evil team on the 9th level of hell (or you know Facebook).
Editors Note: Randy will be joining our panel via the interwebs possibly while sipping some sweet okanagan wine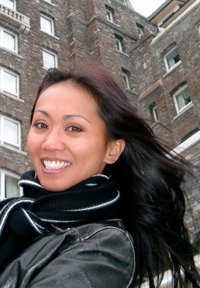 Maple Rose has a marketing/PR background as well as fundraising experience with non-profits and startups. As a result, she has found herself heavily involved with the non-profit society Fruits of Sherbrooke. Late this summer, in partnership with human services charity E4C, they recently launched Project: Fruit Stars to help feed hungry kids in Edmonton. As the Project Co-ordinator responsible for the Kickstarter campaign, budget development, social media, community outreach and reward fulfilment she has lots of experience to share. As of 4:30pm on September 16th, the project was 79% funded with 30 hours left to go.  With one more plug from CTV Edmonton scheduled to air just hours before our deadline, they have their fingers crossed that they will reach their fundraising goal. Besides backing their project they'd love your help to share their project. You can find them on Facebook or @ProjectFruit on Twitter.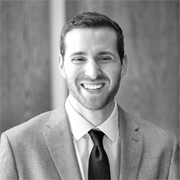 Chase Kantor is an accomplished writer and graduate of the VFS Writing for Film and Television program. This year, Chase's new serialized comic
The Saga of the Jack of Spades was launched on Indiegogo and immediately began trending. Chase has had the idea to write and produce a comic about the story behind the deck of cards for the past six years. After years of painstaking work, he's brought on some amazing talent to help and with support from backers, like you, he's finally able to realize that dream. As of 8:30pm on September 16th, the project has reached 65% of their goal and although it will be funded (flexible funding) there are still a couple more days to boost that amount up and get in on the perks. In the meantime, Chase continues to write and produce short films and features. You can find the the project team on Facebook and @JOSSagaComic on Twitter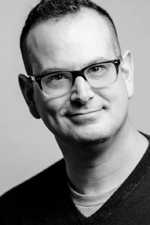 Jason Blower is foremost an illustrator/designer who misses playing with G.I. Joe, Dukes of Hazard, Smurfs, He-man, Transformers, Big Wheels. He is an independent illustrator who works commercially, yet runs several self directed projects within his own brand building strategy, and even a few outside of it. Jason is coming up on his 1 year anniversary of complete self employment in illustration. He's a man of so many hats, doing almost all of the work himself, totally self directed. But that's not all, he really loves and believes in all the possibilities of Edmonton, the city where he was born and raised so he decided to smash his passions together, which resulted in a currently active Kickstarter Campaign which ends a few days after SMBYEG. Hello#YEG: An Inspirational Edmonton Colouring & Activity book, was successful within just one week of launching *Editors note: Obvs* and as of September 16th the project is almost at their 1st stretch goal. Jason is active online @jason_blower on Twitter as well as on Instagram and Facebook
Editors note: Jason will be joining the panel late after scheduled spot on CTV Edmonton Morning Live
Meet this Month's Breakfast Sponsor!
Special thanks to Business Link for providing the caffeination and breakfast goodies.

Engage with them online:
Website: businesslink.ca 
Twitter: twitter.com/BusinessLinkAB 
Facebook: facebook.com/BusinessLinkAB 
LinkedIn: linked in.com/company/the-business-link-business-service-centre 
Sponsor a Social Media Breakfast Today!
SMBYEG continues to promote digital literacy in the Edmonton Capital Region with the support of our generous sponsors. Sponsors are the lifeblood of SMBYEG, and the reason why we can afford to keep our monthly breakfast free for our attendees. Each month we need a financial donor to help nourish the bodies of our attendees, while our amazing speakers nourish their minds!
For the low, low cost of $349 you can sponsor a breakfast, help us achieve our mission, and get some great publicity.
Contact smbedmonton@gmail.com or tweet @SMBYEG for more information.
Special thanks to Startup Edmonton for providing the venue.

About SMBYEG
SMBYEG is a place where anyone, inexperienced, or otherwise, can assemble to learn, cultivate, and celebrate Edmonton's dynamic social media community.
Guest speakers are invited to share their experience and expertise of social media use, followed by an opportunity to network with a community of like-minded individuals.
Engage and Connect With Us!

 smbyeg.ca

 @SMBYEG #SMBYEG

 facebook.com/smbyeg

 youtube.com/user/SMBYEG
We Are Open to New Connections and Partnerships!
Want to work with us in some way, provide a lead on a sponsor, or tell us about another potential speaker? Reach out to your SMBYEG committee members:
Jacqui Fraser @SavageTiner
Tammy Lee @tammalee
Peter Wegren @PeterWegren
Nicole Bray @NicOutLoud
Sarah Katyi @samikat
Idris Fashan @idrisfashan
SMBYEG Email: smbedmonton@gmail.com
When & Where

Startup Edmonton HQ - Mercer Building
10363 104 St NW
Edmonton, AB T5J 5G5
Canada

Friday, 25 September 2015 from 8:30 AM to 10:30 AM (MDT)
Add to my calendar
Organizer
Social Media Breakfast (#SMBYEG) is a place where anyone, inexperienced or otherwise, can assemble to learn, cultivate and celebrate the Edmonton Capital Region's dynamic social media community.
We host monthly breakfasts where guest speakers are invited to share their experience and expertise of social media use, followed by an opportunity to network with a community of like-minded individuals.
We also host other special events though-out the year.