Social Media Breakfast: AFTER HOURS

Tuesday, 17 April 2012 from 7:30 PM to 9:00 PM (EDT)
Event Details
From Farmers to Foodies: 
A panel on food & social media
We're having a special evening event to explore the relationship between food and social media. 
We often say that social media is about building community. If so, one of the original online communities must have been created by those with a love for food.
Food is a pretty big category though. So we've invited a panel of people who use social media to explore their relationship with food and share it with others. We've asked each panellist to talk about how they do that. By doing so, we're expecting to see how the diversity of connections to food translates into a diversity in how social media is used. We're also expecting to find out how having a common interest creates interconnections including many which may not have occurred without social media. Who knows maybe some new connections will even be created this evening.
While this event's topic is food, we're using it as an example of how other interest areas also have a diversity of uses for social media and the possibility for connections.
Help feed hungry people
A portion of the proceeds will go to the Cambridge Self Help Food Bank. You are encouraged to bring a cheque to make your own gift or peanut butter.
OUR SPECIAL TIME
Doors open 7:30 PM / panel starting at 7:45 PM / Social time with hors d'hoevres 8:45 – 10:30 PM
Tuesday, April 17
OUR PANEL
We're ditching the continental breakfast for both
hot & cold hors d'hoevres
and replacing the coffee with an
cash bar
. So if it's not Social Media Breakfast without coffee, you can have it but with something special in it if you like.
OUR HOST
The beautiful Cambridge Mill is sponsoring the location. The evening's delicious food will be from its kitchen.

OUR LEAD SPONSOR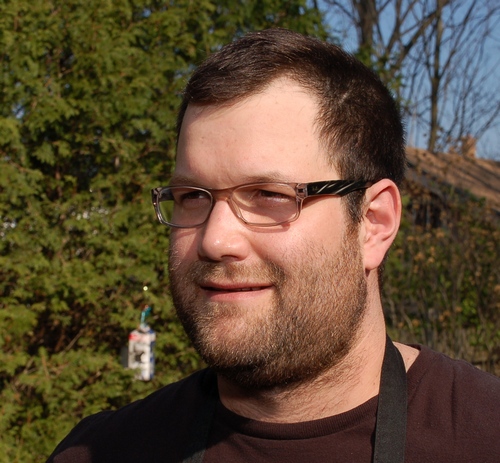 Nick Benninger
Chef/Owner Nick and Nat's Uptown 21
Nick Benninger began his cooking career as a teenager by working as a cook at the summer camp he attended.  His first "real" job in a professional kitchen was at La Costa in Kitchener, he instantly fell in love with everything restaurant related, the food, the excitement, the challenges and not least of all the extraordinary experiences to be had behind the scenes. From there he went on to work in Hamilton, Burlington, Stoney Creek, Sudbury, Kitchener, St. Jacobs and finally Waterloo. Attending school in Toronto at George Brown Collage exposed Nick to the classic techniques that at the time may have seemed boring but in the end would provide a solid backbone to a creative side that was already at play. After working his way back to Waterloo region making a move toward locally produce foods was an obvious decision. Being surrounded by a community rich with agricultural history made cooking locally not only easy but something Nick sees as an obligation, serving asparagus in February just didn't make sense anymore! At Nick and Nat's Uptown 21, he and his wife continue to serve up the region's best locally produced foods, incorporated into all aspects of the dining experience from Nat's cocktails and infusions to Nick's daily Prix Fixe menu and the preserves that adorn the walls.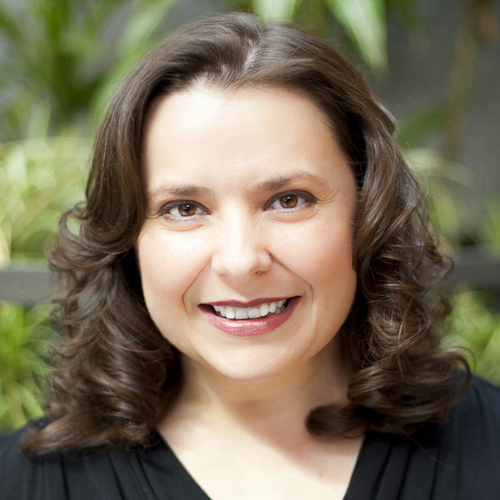 Paula Costa
The Dragon's Kitchen
Growing up in a Portuguese household with a large extended family, Paula Costa has been eating the food of great cooks for her whole life. Her own culinary journey started in her early 20s. As she grew more confident in her cooking, she began to improvise and develop her own creations. Paula learned to become fearless in the kitchen and try anything…..from making her own puff pastry to tackling the entire 11 course first class dinner menu from the Titanic's last day. 
Paula started her blog as a way to share recipes with friends and family only but was pleasantly surprised when strangers began visiting the blog and leaving comments. It encouraged her to continue and expand how she used it. Social media has opened up an entire 'foodie' world of new people and experiences for Paula. She finds that "each new meeting or outing expands my knowledge, increases my passion and (I hope) makes my blog better."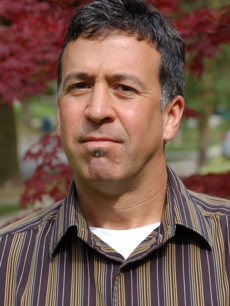 Andrew Coppolino
Waterloo Region Eats
Freelance writer, broadcaster, and food commentator, Andrew Coppolino was restaurant reviewer for Echo Weekly and The Waterloo Region Record.
He is host of both the radio program "The Food Show" on 570 News, the cooking and food segment on Rogers TV "Grand River Living" and a column in the Kitchener Post. He did a cooking apprenticeship at a Kitchener fine dining restaurant and does occasional kitchen stages when he isn't writing for various print publications, developing content for his website Waterloo Region Eats, or in a restaurant somewhere eating yet more food. 

Trevor Herrle-Braun
Chairman, Foodlink Waterloo Region
Foodlink Waterloo Region is a non-profit organization that promotes local food, supports and connects farms and food businesses, provides local food education and outreach in our community since 2000. Trevor  has served on the board since 2003 and been Chairman for the past four years. Growing and promoting other local farms is what drives Trevor each day. 

Stephanie Tanner
Little Mushroom Catering
Stephanie Tanner is the owner and chef at Little Mushroom Catering based in Kitchener-Waterloo. She has been in the food service industry for the past 13 years. She strives to bring out the natural flavours and beauty in the food she creates, making every bite simply elegant. She has a passion for wine and loves to pair with her food. Little Mushroom Catering can be seen at community events at THEMUSEUM, the Hacienda Sarria, the Conrad Centre for Performing Arts and other venues where amazing things are happening. 
Attendee List
Sort by:

Date

|

First Name

|

Last Name
When & Where

Cambridge Mill
130 Water Street North
Cambridge, Ontario N1R 1P1
Canada

Tuesday, 17 April 2012 from 7:30 PM to 9:00 PM (EDT)
Add to my calendar
Organizer
Social Media Breakfast Waterloo Region organizes events that can benefit everyone - from those testing the social media waters, to those who are fully immersed. You'll benefit from practical information, as well as an opportunity to share tips and expertise with others. 
No one knows everything that there is to know about social media; we all have something to learn and something to share.  Thanks for joining us!