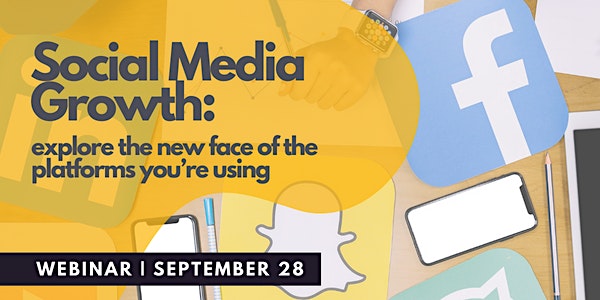 Social Media Growth: explore the new face of the platforms - Sept 28, 2022
Learn how to explore the new face of the platforms you're using
About this event
In this session, we will explore the ways social media platforms change, and how best to engage with your target audience.
Outcomes will include:
• Engagement tactics for each social media platform
• How to create engaging content
• Choosing which social media platforms are best for you/your brand
• Creating a content calendar.
Presented by Ellen McGran ,ithe Digital Service Squad Project Manager for London, and the Events & Communications Coordinator for the Hyde Park BIA. She holds a Masters Degree in Journalism and Communications from Western University, and is well versed in social media management, communications and event marketing. When she's not spending time scrolling online, she loves to play with her cats and gardening.