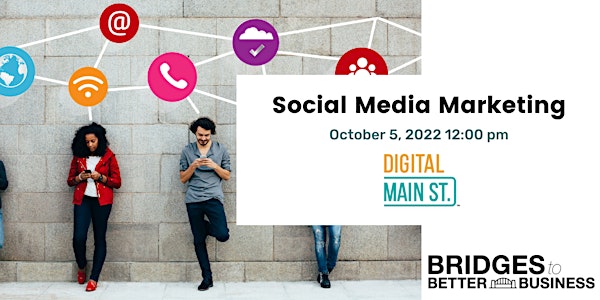 Social Media Marketing
Utilize Social Media to help attract potential customers.
About this event
Social Media Marketing is one of the most important aspects when it comes to digital marketing. It helps businesses to be more informed about their target audiences, likes, dislikes and interests so they can create a better marketing strategy to attract potential customers.
In this session, hosted by the Digital Service Squad, we learn how to effectively use social media marketing for your business to help become better at attracting the right customers and meeting their demands.