Description
Join communicators from across the Waterloo Region to get 'Social Media Savvy' and learn from one of the best local industry practitioners – Naheed Somji.
A Social Media Specialist at Economical Insurance and part-time professor within Conestoga College's social media marketing program, Naheed will share actionable social media strategies and insights.
At this workshop, you will learn -
- The major keys to social media success
- The art of writing for a social audience
- The new reality of social media for businesses
- How to manage your organization's online reputation
- How to measure your ROI
- Monitor what people are saying about you online - in 15 minutes a day

A catered dinner will be provided so no one gets hangry and there will be plenty of time to network before and after the workshop. A ping pong table is available on-site should you wish to challenge your fellow communicators to a match. Live tweeting and Instagramming of said match will be encouraged.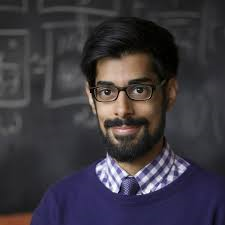 About Naheed Somji
As an award-winning social media marketer, Naheed Somji brings a wealth of marketing experience to the table. Having both agency and corporate experience, he specializes in B2B social media - more specifically, on helping companies reach their target audience on social. Currently, Naheed leads the national social media program for Economical Insurance. Before that, Naheed worked with other multi-billion dollar organizations in Finance and Agriculture, among a varied portfolio. Naheed also teaches two courses in the Continuing Education Social Media Marketing program at Conestoga College. In his spare time, you'll find him either golfing, attempting DIY projects, or rock climbing.