Social Prescribing: Models of Community Engagement
Description
SOCIAL PRESCRIBING: MODELS OF COMMUNITY ENGAGEMENT
SPOTLIGHT ON A PARTNERSHIP BETWEEN THE AGO & SOUTH RIVERDALE COMMUNITY HEALTH CENTRE (SRCHC)

THIS EVENT WILL INCLUDE THE PAONE AGM
WEDNESDAY, OCTOBER 30 2019, 10:00AM-1:00PM
MERIDIAN ARTS
CENTRE, 5040 Yonge Street
(formerly Toronto Centre for the Arts)

9:45am Arrival
10:15am PAONE AGM
10:30am Break
10:45am–11:45am Speakers
11:45am–12:15pm - Break & Networking
12:15pm–1:00pm Q&A

What is Social Prescribing? In what forms is it being implemented in Toronto? Join us to hear from Surkhab Peerzada (SRCHC) and Melissa Smith (AGO) as they speak about innovative ways to connect cultural institutions and the arts with the healthcare sector. Together, they will talk about SRCHC and AGO's peer-led program which includes guided gallery visits and art making workshops as well as access to the AGO through the social prescribing evaluation pilot. Learn about the design, implementation, and impact of this evidence-based programming.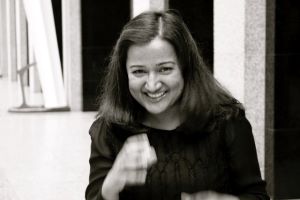 Surkhab is the Regional Manager – Chronic Disease at the South Riverdale Community Health Centre. In this role, Surkhab manages the planning and service delivery of 14 programs that target the enhancement of patient self-management and provider health literacy and is delivered by 81 trained fee-for-service facilitators. These programs are offered in partnership with 37 unique art, health and social service sector organizations in Toronto. Surkhab has also worked in for profit and non-profit settings in Manila, New York, and Ottawa. The adage, "think global, act local" continues to bring Surkhab to the work done by community health centres. In both professional and voluntary capacities, she has engaged with unique opportunities working on projects that support health and well-being as well as women's empowerment for individuals living in underserved areas. She has a Master of Public Health degree from New York University.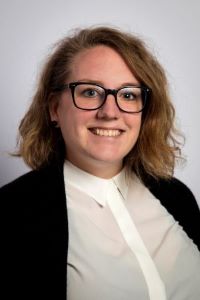 Melissa Smith was appointed Coordinator of the Gallery Guide, Adult Education Officer and Access Programs at the Art Gallery of Ontario in 2013. Her responsibilities include public programs for adults and accessibility programs. Prior to joining the AGO, Smith worked at the National Gallery of Canada, Library and Archives Canada, and the Diefenbunker, Canada's Cold War Museum.
Motivated by a sustained commitment to exploring the unique relationship between art and audiences, Smith was awarded the Royal Ontario Museum Visitor Engagement Award in 2014 and her co-curated exhibition, Mapping Harbord Village: Stories of a Neighbourhood, received an honourable mention at the Governor General's History Award for Community Programming in 2014. More recently, one of Smith's AGO programs was awarded the 2016 People's Choice for Quality Improvement by the City of Toronto Long Term Care Homes and Services. She holds a Master of Arts in Art History from Western University and a Masters of Museum Studies from the University of Toronto. You can read more about her access programming methodology in an article she co-authored, The transformative –learning potential of feminist inspired guided art gallery visits for people diagnosed with mental illness and addiction, in the International Journal of Lifelong Education.
Member Fee: $10.00
Non-Member Fee: $20.00
If you are not yet a member of PAONE, visit our website to join our network!
Pre-registration is required. Please register by Wednesday, October 16, 2019.