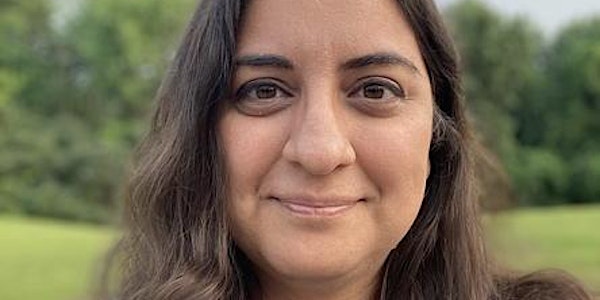 Social Robots and Virtual Reality: Technology, Communication, and Aging
Please join us for our WEP Seminar #13 led by Dr. Raheleh Saryazdi, postdoctoral researcher at KITE-Toronto Rehabilitation Institute, UHN.
About this event
Every day we engage in spoken conversations with family, friends, colleagues, and sometimes even strangers. Communicating with others and staying connected has benefits that go beyond the exchange of information, benefits that directly affect our well-being. However, the ability to communicate and the quality of communication changes as we age and technology is changing the ways we communicate. In my research, I have been exploring ways to enhance communication in older adults, particularly through the latest technologies. In one line of research, I focus on factors that influence effective communication between older adults and social robots, as these agents are currently being developed to provide companionship and assistance. In another line of research, I study whether we could use virtual reality to elicit and enhance conversations between persons with dementia and their family caregivers, in turn improving their connectedness and quality of life. Together, the goal of these studies is to inform the design of future technologies and contribute to promoting positive and successful communication in older adults.
Dr. Raheleh Saryazdi is a postdoctoral researcher at KITE-Toronto Rehabilitation Institute, University Health Network working with Dr. Jennifer Campos. She is also a trainee at the Canadian Consortium on Neurodegeneration in Aging (CCNA-Team 17).  She received her PhD in Psychology in the Perception, Cognition, and Cognitive Neuroscience stream at the University of Toronto under the supervision of Dr. Craig Chambers.
About The Wisdom Exchange Project:
The Wisdom Exchange Project was founded in 2020 to address social isolation and loneliness by creating a community committed to promoting brain health through mutually-beneficial intergenerational relationships. For more information and how to get involved: see here.