Description
Community Futures Entre-Corp are excited to invite you on Thursday, October 17, 2019 from 9am - 4pm, at The Heritage Inn and Convention Centre for Social School Brooks.
Supported by Brooks Region and Business Link, this is the one-day how-to social media and digital marketing conference you've been waiting for. Get the essential social and digital marketing skills needed to grow your brand and expand your business. Join us for an excellent day of learning.
Topics include:
Social & Digital Marketing Strategy Understand the 2019 social landscape, platform by platform. Refine your message, define your voice and establish your ideal content platforms, purpose, audience and strategy. Strategically outline your digital marketing business goals, anticipated gains and a brilliant roadmap to get there. Develop custom guidelines and best practices for better reach, resonance and return from your website, email marketing, blogging, social media and SEO efforts.
Content Writing & Publishing How to write posts and craft content your audience can't get enough of, while mastering the imperative art of digital storytelling.
Scheduling & Automation Learn when, where and how to automate marketing tasks, such as, project mapping, content creating, post scheduling, site building, ad placing, time logging, task tracking and beyond.
DIY Graphic Design Learn how to incorporate game-changing visuals into your social strategy, and properly publish them in all the right places. Platform Specific (Instagram, Facebook, Twitter, LinkedIn)
Getting To Know Your Platforms We will take a "deep-dive" into Facebook and Instagram. Latest trends, essential information and expert tips that are going to bring your presence to the next level.
Paid Advertising Learn the art of strategic content promotion, amplification and analysis, and intelligent (affordable!) digital ad campaign building and management.
---
About Social School
As an institution committed to launching entrepreneurs into action, helping businesses big and small thrive online and supporting modern marketers with the skills, confidence and capabilities they need, Social School and its Calgary, AB learning campus, North America-wide calendar of events, and globally-accessible slate of virtual courses and online channels make it a go-to destination for learners and listeners across the globe.
Guest Speakers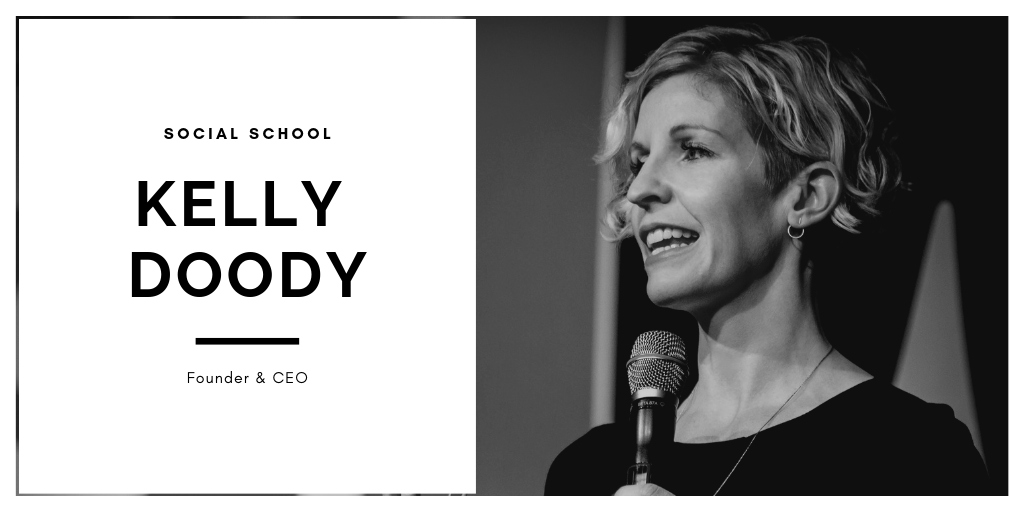 Kelly is a journalist-turned-digital marketing junkie, and is committed to connecting the top marketing trends and tools with the entrepreneurs and innovators who need them most. She rarely stops talking about the knowledge share community that is marketing today, and tears up when she thinks about Social School's role in it.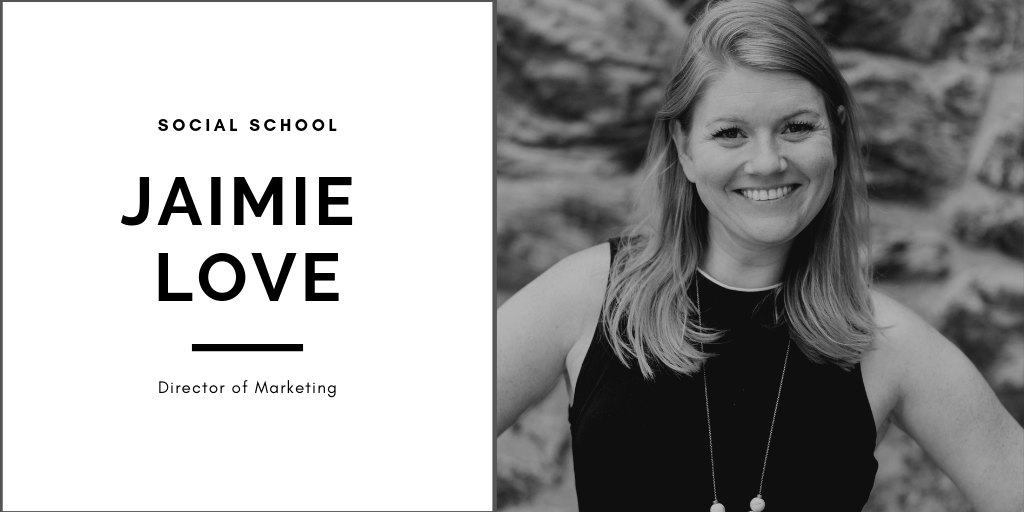 From Instagram to art direction, digital strategy to world-class online ad campaigns, Jaimie loves nothing more than equipping marketers and business owners alike with the modern social skills they need to succeed. A sought-after lead faculty member at Social School, she also teaches a badass barre class to boot.