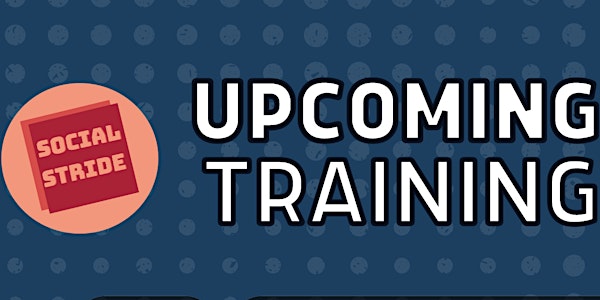 Social Stride Training Sessions
Come & join Social Stride: Wednesdays from 6:00-7:30 to learn, share your experiences & discuss online hate with other Canadians.
About this event
JANUARY 19, 2023 2:00pm to 3:30pm | Identifying and Reporting Online Hate Incidents
Participants will gain a full understanding of the steps for reporting hate incidents when they see them online. We will practice methods for identifying hate incidents, and how to use Social Stride's Incident Report form. By the end of the session, participants will complete a full report and will be able to independently use the Incident Report form.
JANUARY 25, 2023 6:00pm to 7:30pm | Misinformation and Disinformation
Misinformation is a growing concern in our society. With the amount and speed of information, it can be difficult for youth and adults alike to determine the veracity of information. In this session, participants will learn how to use five critical and practical ways to gauge the veracity of information online. The aim is to provide participants with a series of lenses they can use to analyze information to be safer online.