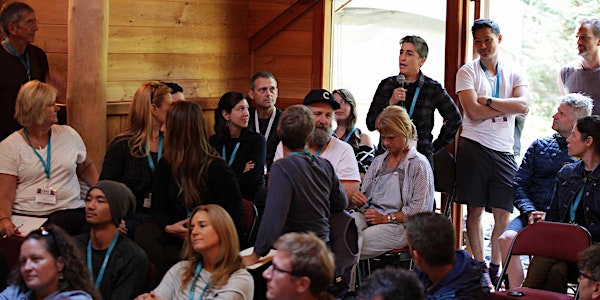 Social Venture Institute ALBERTA
By Social Venture Institute - Alberta
Date and time
Mon, Oct 15, 2018 4:00 PM - Tue, Oct 16, 2018 4:00 PM MDT
Location
Banff Centre for Arts and Creativity 107 Tunnel Mountain Banff, AB T1L 1H5 Canada
Description
Are you a social entrepreneur with a gnarly business challenge? Do you want the chance to pick the brain of a peer who has faced the same puzzle? Or just the opportunity to meet others who are working day-to-day in the social venture trenches? Then Social Venture Institute - Alberta is for you!
Join us at the Banff Centre on October 15th and 16th 2018 for this hands-on encounter with and for social entrepreneurs. You will work with about fifty other entrepreneurs in a highly interactive and intensive format. We will hear the real life stories – warts and all—behind social enterprise success stories. We will explore and tackle real time business challenges, your's included. And we will do all of this while building new contacts with entrepreneurial peers, and surrounded by the beauty of the Banff Centre.
"SVI made me realize I am a part of a collaborative, high calibre, value-aligned community of incredible folks and showed me that we are (thankfully) all in this together." - SVI Attendee
Register today! Take adavantage of the early bird discount until July 14, 2018.

FAQs
What's the refund policy? Sorry, refunds are not available.
Accomodation? As part of SVI Alberta, we encourage you to stay at the Banff Centre for this short intensive gathering.Book directly with the Banff Centre here.
-photo credit – Jason Guille
About the organizer

Social Venture Institute - Alberta has been created by the Social Enterprise Fund and Thrive in cooperation with the Social Venture Institute Hollyhock (SVI). Over 2500 entrepreneurs have participated in the original SVI on Cortes Island, and it's time to add an Alberta twist to the SVI magic.