Social Work is Essential: Social Work Month conversation (Western NS)
Join NSCSW Executive Director / Registrar Alec Stratford during Social Work Month for a conversation with your College.
About this event
During Social Work Month, NSCSW Executive Director / Registrar Alec Stratford is holding a series of virtual meetings with social workers across the province. These events offer an opportunity for social workers to engage and connect with the NSCSW, and celebrate their profession.
Chat with Alec about our current advocacy efforts, and how we've progressed on the goals in the five-year strategic plan. Talk about the College's new resources and training for candidacy mentors, and the College's new social policy framework. Discuss the new clinical committee and the mental health paper. As a member-driven organization, your voices are the catalyst for the College's change as we work together to be a stronger social work community.
The 2021 theme for Social Work Month is Social Work is Essential .
These online events are free for all of our members to attend, including student members.
Tuesday, March 9: Central (Halifax and West Hants)
Monday, March 15: Northern (East Hants, Colchester, Cumberland and Pictou)
Wednesday, March 24: Eastern (Guysborough, Antigonish, Richmond, Inverness, Victoria and Cape Breton)
Wednesday, March 31: Western (Yarmouth, Shelburne, Digby, Queens, Annapolis, Lunenburg and Kings)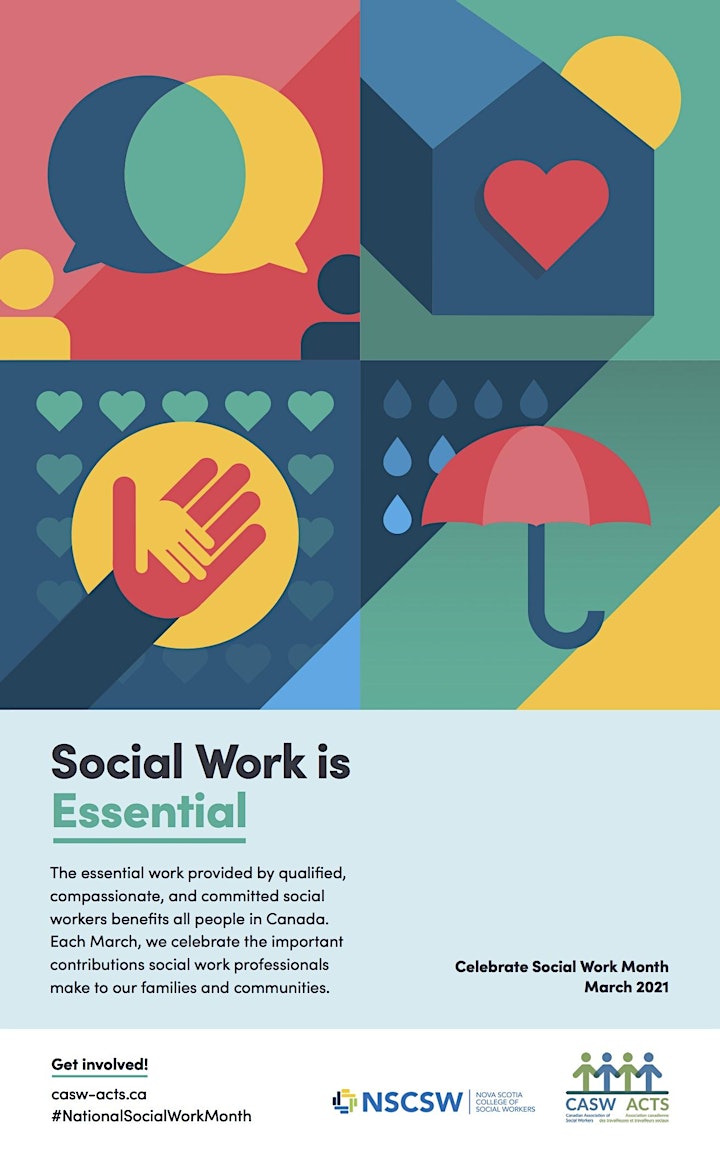 Organizer of Social Work is Essential: Social Work Month conversation (Western NS)