Sociale Oyster soirée (men & women) / La soirée d'huîtres à la Sociale (hommes & femmes)

Wednesday, 27 March 2013 from 7:00 PM to 9:00 PM (EDT)
Event Details
Did you know that some oysters repeatedly change their gender from male to female and back again, giving rise to claims that the oyster lets one experience both the masculine and feminine sides of love? 

To celebrate this uniquely complex shellfish, we are mixing it up and welcoming both women and gentlemen to join us March 27th at Kai Design studio, a fabulous setting for an intimate evening of learning, socializing & networking. There is a lot to know about this mysterious delicacy and we are here to bring that knowledge to you!
We are pleased to be working with Max Ruiz Laing, founder of Choice Harbour. From sake-brewing in Vancouver, making wine in New Zealand to hanging out on mussel boats in Prince Edward Island, his resume includes some of Montreal's favorites such as Liverpool House, Garde Manger and le Bremner. His expertise: oysters. Max has the experience to enrich your relationship with oysters. "Out of its natural habitat, into your mouth. The care and skill you take in opening them magnifies the experience. The knowledge deepens it."
Also joining us is Barefoot Wines who will be offering wine and information about the brand, it's products and suggested pairings. Lastly, to take your oyster knowledge to another level, you will hear from a pearl expert who will captivate you with a mini-workshop about this tiny treasure!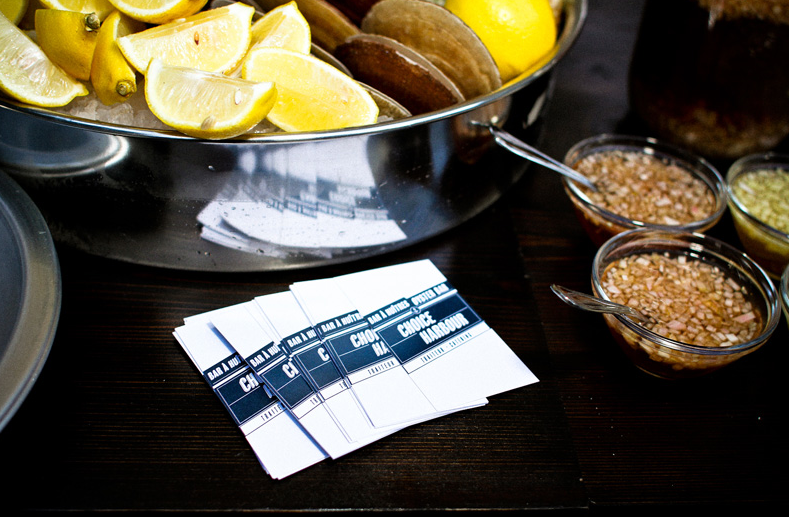 Please note that there are limited spots, so act quickly and book now!
Special pricing: $65 per person
Extra perks for Sociale VIP members!
What's included in this private 2hr oyster workshop?
Learn how to shuck an oyster, the health benefits & all sorts of cool facts from an expert

A dozen oysters, hand chosen paired with specialty mignonettes

Two beautiful princess scallops on a shell

Wine provided by Barefoot Wines (red and white available)
A mini-workshop on pearls

Bring home a home-made hot sauce from the chefs at Nora Gray

One of our lucky guests will go home with an oyster inspired prize

An opportunity to learn & meet new people
Please note that this workshop will be held in English. However, our workshop experts as well as your Sociale hostesses will entertain a bilingual group. Please note that this event is open to men and women.
__________
Saviez-vous que certaines huîtres changent de genre à plusieurs reprises, passant de mâle à femelle et vice versa, ce qui a donné lieu à des allégations selon lesquelles l'huître fait expérimenter à celui ou celle qui la mange le côté masculin et le côté féminin de l'amour?
En l'honneur de ce mollusque complexe nous changeons un peu les règles et invitons les femmes et les hommes à se joindre à nous le 27 mars au Kai Design Studio, lieu idéal pour une soirée intime où vous pourrez apprendre, de socialiser et résauter. Il y a tant à savoir au sujet de ce mystérieux mollusque, et nous sommes ici pour vous permettre d'acquérir ces connaissances.
Nous avons le plaisir de travailler avec Max Ruiz Laing, fondateur de Choice Harbour. Max a parcouru le Canada où il a entre autres travaillé à la fabrication de sake à Vancouver et a découvert la pêche aux moules à l'Île-du-Prince-Édouard. Max a également été vigneron en Nouvelle-Zélande. Il compte également des emplois à Liverpool House, Garde Manger et le Bremner dans son CV, trois des restos chouchous des gastronomes montréalais. Son expertise : les huîtres. Il vous les fera découvrir et enrichira votre rapport avec ce mollusque très prisé. « De leur état naturel à votre assiette, l'attention et l'habileté avec lesquelles les huîtres sont ouvertes enrichissent l'expérience. Le savoir l'approfondît. »

Nous sommes ravis que Barefoot Wines seront sur place pour vous offrir du vin ainsi que des informations sur leurs produits! Enfin, nous aurons un expert de perles qui nous donnerons un mini-atelier sur ce petit trésor!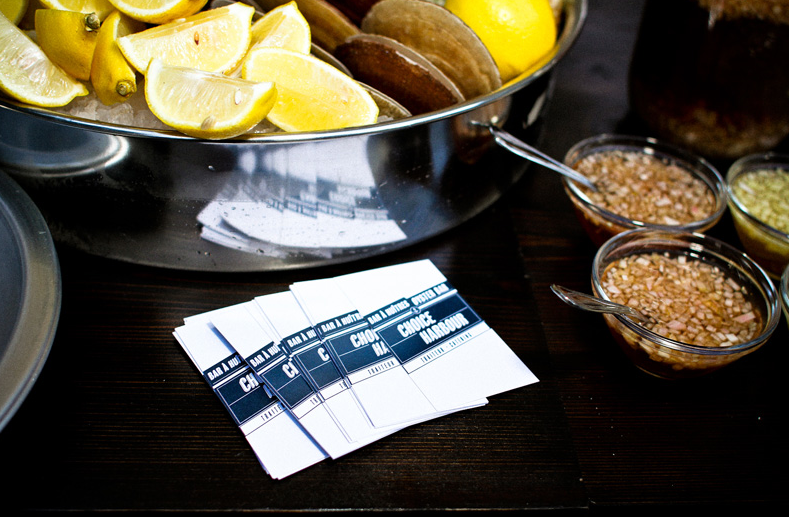 Notez que les places sont limitées, donc réservez maintenant!
Prix spécial: 65$ par personne
Les membres Sociale VIP recevrons des extras!
Inclus dans cet atelier de deux heures:
Un cours d'ouverture d'huîtres, des informations sur les bienfaits de celles-ci et plein de trucs d'expert

Une douzaine d'huîtres, choisies avec soin et assorties de mignonettes spéciales

Deux pétoncles Princesse servies sur leur coquille

Vin fourni par Barefoot Wines (rouge et blanc)

Un mini-atelier sur les perles

Un de nos invités auront la chance de gagner un prix inspiré par les huîtres

Une bouteille de sauc

e piquante faite maison par les chefs de Nora Gray

Une opportunité d'apprendre et de rencontrer des nouvelles personnes!
Veuillez notez que cet atelier se déroulera en anglais. Par contre, nos experts et les hôtesses de Sociale vont répondre aux besoins d'un groupe bilingue. Prenez note que cet atélier est ouvert aux hommes et aux femmes.
Have questions about Sociale Oyster soirée (men & women) / La soirée d'huîtres à la Sociale (hommes & femmes)?
Contact Sociale
When & Where

Kai Studio
969 St-Timothée #102
Montreal, H2L 3N2
Canada

Wednesday, 27 March 2013 from 7:00 PM to 9:00 PM (EDT)
Add to my calendar
Organizer
The Sociale concept caters to Montreal women and focuses on learning, networking and socializing. The ultimate goal is to empower women in a modern way and to offer a dynamic platform to meet and connect. The company offers access to hands-on workshops and events, a daily look into what's happening in the city, highlights notable women and spoils their members with contests and giveaways. Sociale also provides an array of public relation services to businesses. 
Offering free memberships to their community, members benefit from a bunch of perks. In doing so, Sociale aims to expose their followers to curated products & services by both local and global companies, allowing them to experience the best of the city. So join us today and become a member!
Throughout the years, the Sociale vision has evolved and will continue to do so. Supporting local charities in their #SocialeGivesBack efforts has become an integral part of their mission.