#SocialeGivesBack

Saturday, 12 December 2015 from 9:30 AM to 3:00 PM (EST)
Event Details
This year we are launching #SocialeGivesBack, an initiative to help Montreal women in need. Our charity of choice is 
Shield of Athena, a non-profit organization for victims of family violence. They offer emergency shelter and professional services to women and their children and we are honoured to help them this holiday season!
We will be asking our members and followers to assemble a shoebox full of "essentials". It's super easy, just follow these steps!
1. RSVP TO EVENTBRITE SO WE KNOW WHO IS PARTICIPATING 
2. FIND A SHOEBOX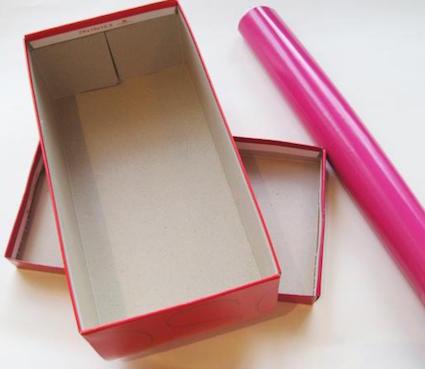 Please DO:

Wrap the lid and bottom of the shoebox separately

Include only new and unused items

Remove the price tags


Please DON'T:

Don't wrap your box shut - it must be opened and inspected before distribution



3. FILL YOUR SHOEBOX
Now it's time to fill your box! We suggest that you choose items you would like to receive yourself.
*Be mindful of possible allergens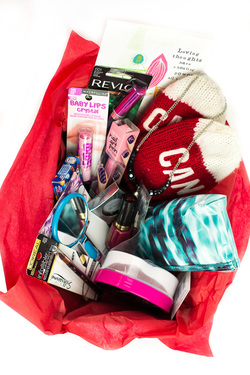 What to Include:
Mitts, scarf, hat or socks

Chocolate and candy (not alcohol-filled)

Specialty teas

Body or hand lotion, soaps, toothbrush, toothpaste, floss

Brush, comb, shampoo, conditioner

Nail polish, mascara, eye shadow, lipstick

Purse-sized Kleenex, small cosmetic bag

Gift cards (Tim Horton's, Shopper's, etc.) 

Bus/metro tickets

Supportive message

What to Leave Out:

Used goods

Hotel Samples

Sized clothing (i.e. S, M, L, XL)

Mouthwash containing alcohol

Candles

Foundations, concealers

Hand-sanitizers

Razors

Jumbo-sized containers

Anything opened or not packaged


4. WRITE AN INSPIRATIONAL MESSAGE (optional)
Those who wish to leave a note or a poem are more than welcome to! The recipients of these boxes would most likely appreciate the gesture so go ahead, spread the love.


5. DROP IT OFF 
We are absolutely thrilled to be teaming up with Joys of Living! On December 12th, please drop your box at their St Henri location situated at 900 Rue Saint-Philippe, Montréal, QC H4C 2W3. Before delivery to the shelter, we will label each box with a Sociale sticker and then they are ready to go!
6. DON'T FORGET TO SHARE! 

Sharing is caring. Whether it's on twitter, instagram or Facebook, w

e would love to see photos and videos of your shoebox. 

Remember to use the hashtag #SocialeGivesBack
Thank you for your contribution, we are so thrilled that you can join Sociale in this effort to help those in need!

The Sociale Team

****************************************
Nous lançons cette année un projet qui nous permettra de redonner à la communauté, #SocialeGivesBack, qui a pour but plus précis d'aider les femmes de Montréal dans le besoin. Nous avons décidé de collaborer avec Shield of Athena, un organisme qui vient en aide aux victimes de violence familiale. Ils offrent un refuge d'urgence et des services professionnels aux femmes et leurs enfants, et nous sommes honorées de leur donner un coup de pouce en cette période des fêtes.

Nous demandons donc à nos membres et à celles et ceux qui nous suivent sur les médias sociaux de remplir une boite à chaussures d'articles essentiels. C'est très simple, vous n'avez qu'à suivre ces étapes!

1. RSVP À L'ÉVÉNEMENT EVENTBRITE 

2. TROUVEZ UNE BOITE À CHAUSSURES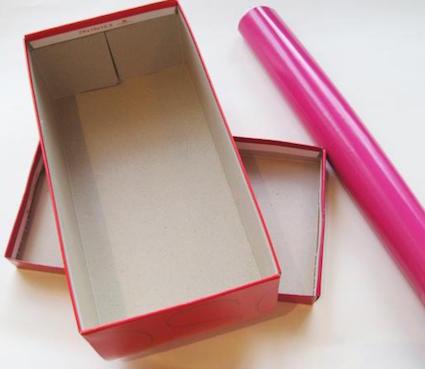 À FAIRE:
Emballer la boite et son couvercle séparément

Inclure des items neufs qui n'ont jamais été utilisés;*Enlever les étiquettes de prix.

À NE PAS FAIRE:
Emballer votre boite sans qu'elle puisse être ouverte – elle doit être inspectée avant d'être distribuée.

2. REMPLISSEZ VOTRE BOITE À CHAUSSURES
Il est maintenant temps de remplir votre boite! Nous vous suggérons de choisir des items que vous aimeriez recevoir.* Pensez aux allergènes potentiels


Inclure:
Gants, foulards, chapeaux ou bas

Chocolats et bonbons (sans alcool)

Thés

Crèmes pour le corps ou les mains, savons, brosses à dent, soie dentaire

Brosses, peignes, shampooings, revitalisants

Vernis à ongles, mascara, ombre à paupière, rouge à lèvres

Petit paquets de mouchoirs, petites trousses à cosmétiques

Cartes cadeaux (Tim Hortons, Pharmaprix, etc.)

Billets de métro et/ou d'autobus

Message de support

Ne pas inclure:
Produits usagés

Échantillons récupérés dans une chambre d'hôtel

Vêtements qui ne sont pas "taille unique"

Rince-bouche contenant de l'alcool

Chandelles

Fonds de teint, cache cernes

Désinfectants pour les mains

Rasoirs

Contenants de format familial

Items ouverts ou non emballés

4. ÉCRIVEZ UN MESSAGE INSPIRANT (optionnel)
Celles et ceux qui désirent écrire une note ou un poème et le mettre dans leur boite peuvent le faire. Les récipiendaires des boites apprécieront sûrement le geste, alors allez-y, exprimez-vous!

5. DÉPOSEZ-LA
Nous sommes ravis de collaborer avec Joys of Living! Le 12 décembre, vous pourrez déposer vos boites à leur entreprise situé à 900 Rue Saint-Philippe, Montréal, QC H4C 2W3. Avant l'envoi à l'organisme, nous apposerons un autocollant Sociale sur chaque boite.

6. N'OUBLIEZ PAS DE PARTAGER!
Ça fait du bien de partager! Que ce soit sur Twitter, Instagram ou Facebook, nous aimerions voir des photos et des vidéos de vos boites. N'oubliez pas d'utiliser le mot-clic
#SocialeGivesBack

.

Nous vous remercions de votre contribution! Nous sommes très heureuses que vous vous joignez à Sociale afin d'aider ceux qui en ont besoin.

L'équipe Sociale


When & Where

JOYS OF LIVING
900 rue Saint Philippe
Montreal, Quebec H4C 2W3
Canada

Saturday, 12 December 2015 from 9:30 AM to 3:00 PM (EST)
Add to my calendar
Organizer
The Sociale concept caters to Montreal women and focuses on learning, networking and socializing. The ultimate goal is to empower women in a modern way and to offer a dynamic platform to meet and connect. The company offers access to hands-on workshops and events, a daily look into what's happening in the city, highlights notable women and spoils their members with contests and giveaways. Sociale also provides an array of public relation services to businesses. 
Offering free memberships to their community, members benefit from a bunch of perks. In doing so, Sociale aims to expose their followers to curated products & services by both local and global companies, allowing them to experience the best of the city. So join us today and become a member!
Throughout the years, the Sociale vision has evolved and will continue to do so. Supporting local charities in their #SocialeGivesBack efforts has become an integral part of their mission.