Description
Please Join Us for our Annual Summer BBQ!
11:30 Sign In-Registration
11:45- 11:50 SODA Welcome- Heather Pilot, SODA President
11:50-11:55 Welcome- Philippe Dauphin, Director General- Introduction to CanmetMATERIALS
11:55-12:15 Speaker-
Doug Blakey, B. Math, CRISC, President, Watsec Cyber Risk Management & Director, Canadian Centre for Cyber Risk Management

Brief Overview of new Accreditation Program for Cyber Essentials for SMEs Associated with the newly formed CyberNB at the University of New Brunswick.
12:15-12:30 Host Presentation
Dr. Jason Lo, Research Scientist- R & D Activities on Defence Materials at CanmetMATERIALS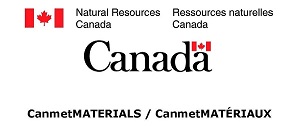 12:30-1:30 BBQ Lunch
1:30-2:30 Facility Tour-
CanmetMATERIALS is a secure federal research facility. If you are a Canadian Citizen: Please bring one piece of Government-issued photographic identification (such as driver's license) on the day of the tour. If you are a Foreign National (valid passport required): By August 1st, we request that you email Connor.Leroux@Canada.ca with (1) Your name, (2) Date of birth, (3) Passport number,(4) Passport Expiry Date, (5) Name of country, (6) Name of Government Department/Company Name, as well as a scanned copy of the main page of your passport. A basic security screening must be done for all foreign nationals. No exceptions can be made.
PARKING -near CanmetMATERIALS/NRCan
183 Longwood Road South, Hamilton, Ontario L8P 0A5
Visitors have 3 options for parking (outlined in red on the map):
1. Frid Street where there are meters ($0.75/hr).
2. McMaster Innovation Park (MIP) visitor's parking ($1.25/hr or $8 daily flat rate).
3. McMaster Innovation Park (MIP) conference gated parking ($1/hr or $7 daily flat rate).