Description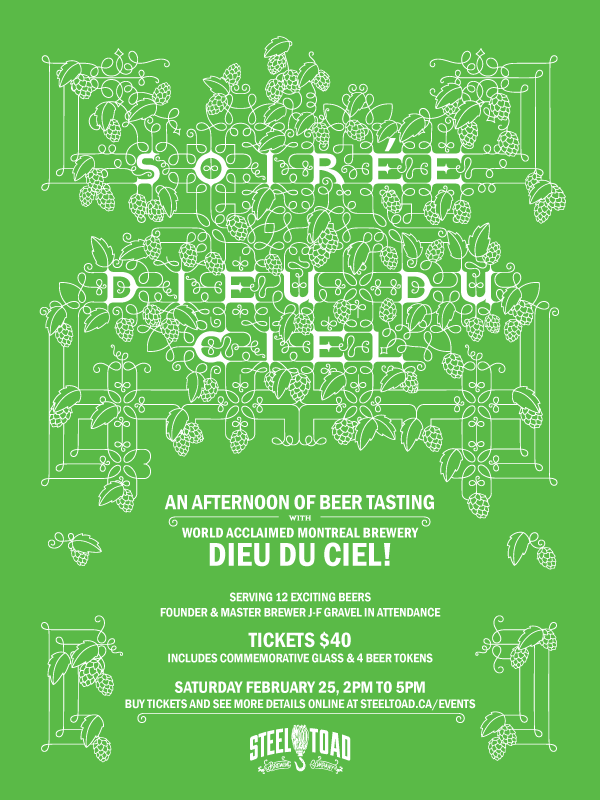 Additional beer tokens available for purchase at the event, or through EventBrite.
Doors at 2pm, Last Call 5pm.
FOOD
Pretzels, poutine, and smoked meat sandwiches will be available during the event. The full Steel Toad food menu will not be available upstairs in the event area. If you would like to order from the full Steel Toad menu, we strongly recommend making a reservation downstairs for before or after the event.
TENTATIVE BEER LISTING
(Beers are subject to change, but this is what we're expecting to recieve)
Draft
Moralité
Ultra Mosaika
Hélium
L'Austérité
Grande Noirceur 2015
Hérétique Blonde
Hérétique Obscura
Rigor Mortis Brandy/Cognac
Isseki Nicho Pinot 2015
Exorciste Mûres 2015
Bottle
Exorciste
Solstice D'Hiver Barrel Aged
Peche Mortel Barrel Aged
Any questions, please email chris@steeltoad.ca