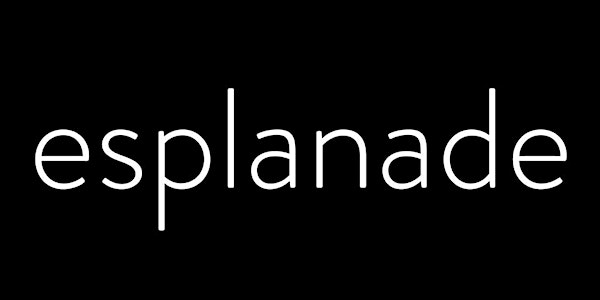 Soirée d'ouverture officielle de l'Esplanade! / Esplanade Official Launch Party!
When and where
Location
Esplanade 6750, avenue de l'Esplanade, bureau 102 Montréal, QC H2V 4M1 Canada
Description
FR

C'est avec plaisir que nous vous invitons à vous joindre à nous pour célébrer l'ouverture officielle de l'Esplanade, le premier accélérateur et espace collaboratif dédié à l'entrepreneuriat et à l'innovation sociale au Québec!

Venez vous inspirer et rencontrer cette communauté ambitieuse d'entrepreneurs et d'innovateurs sociaux qui façonnera le Québec de demain.

Lancement officiel de 17h à 19h
Suivi d'une soirée avec DJ et prestations artistiques
Quelques bouchées délicieuses seront servies (premiers arrivés, premiers servis)
Bar payant (pas de cartes de débit ou de crédit acceptées, prévoir de l'argent comptant)
Expérience artistique avec MASSIVart
6750, avenue de l'Esplanade, bureau 102 (angle Saint-Zotique)

Inscrivez-vous maintenant pour ne pas manquer cette soirée à saveur entrepreneuriale !
Plus de détails suivront. Suivez-nous sur Facebook
PopupCamp sera de la partie lors de la soirée de lancement de l'Esplanade le 19 juin! 25 places sont disponibles afin de faire vivre à vos enfants (3 à 10 ans) une expérience tout aussi enrichissante que la vôtre! Profitez-en de 17h à 22h! Inscrivez vos enfants!

EN

It is with great pleasure that we invite you to join us in celebrating the grand opening of Esplanade, the first collaborative space and accelerator dedicated to entrepreneurs and social innovators in Québec!!

Come meet and get inspired by this amazing community of ambitious entrepreneurs and social innovators shaping the Quebec of tomorrow.

Friday, June 19th
Official launch from 5pm-7pm
Followed by an evening of networking, art and music open to everyone !
Some delicious small bites will be served (first come, first serve)
Cash Bar (No debit or credit cards will be accepted. Please have cash on hand)
Innovative, interactive actvities presented by: MASSIVart
6750, avenue de l'Esplanade, room 102 (Just north of St.Zotique)

Don't miss out on this evening of innovation and entrepreneurship. Get your tickets today!

More information to come. Follow us on Facebook
PopupCamp will be with us for our launch party on the 19th ! 25 places are available for children ages 3 to10, between the hours of 5-10pm. Sign up your child today for all the fun that is Popup camp!