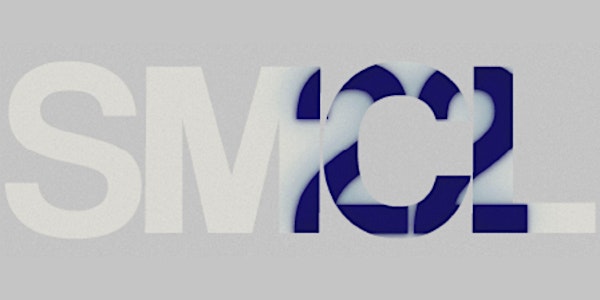 Soirée Mode Collège LaSalle - SMCL22
Soirée Mode Collège Lasalle 2022
When and where
Location
Collège LaSalle 2000 Sainte-Catherine Ouest Montréal, QC H3H 2T3 Canada
Refund Policy
Contact the organizer to request a refund.
Eventbrite's fee is nonrefundable.
About this event
**English will follow**
Les étudiants de deuxième année du programme en Commercialisation de la mode du Collège LaSalle vous invitent à la neuvième édition de la Soirée Mode Collège LaSalle (SMCL). L'événement mettra de l'avant les nouvelles tendances du moment à travers trois défilés : Asphyxie, Guestlist et Poison. Les représentations auront lieu le samedi 5 novembre 2022 à 16 h, 18 h 30 et 20 h à la salle Jean-Paul-Morin du Collège LaSalle, situé au 2000, rue Sainte-Catherine Ouest.
Voici un bref aperçu de chacun des trois concepts qui seront présentés dans le cadre de l'événement :
Asphyxie
La pandémie mondiale a troublé l'équilibre psychologique de la génération Z et en a amené plusieurs dans une asthénie d'isolement social et émotionnel. À bout de souffle par ce traumatisme, la génération manifeste enfin un désir explosif de liberté. Le défilé Asphyxie permet d'extérioriser émotions et personnalité à travers la mode punk et ravecore.
Guestlist
Qu'allez-vous porter ? Avec qui irez-vous ? Quel sera votre premier cocktail ? Ici, votre genre, votre taille, votre couleur, votre physique, vos soucis et votre stress n'ont pas d'importance. Ce qui compte, c'est la musique, les lumières, l'énergie et le fait de ne pas être relégué en arrière-plan... mais vous devez d'abord faire la file.
Poison
L'amour peut être perçu de tant de manières : parfois favorables et, d'autres fois, à notre propre détriment. Se laisser absorber par la lune de miel d'une relation est presque inévitable, bien que, si et quand elle se transforme en poison, la capacité de voir rouge est à son comble.
Le cours de Présentation mode, offert pendant la troisième session du programme en Commercialisation de la mode, permet aux étudiant.e.s de mettre en pratique la théorie enseignée dans leurs cours lors de la mise sur pied d'un événement. Le Collège LaSalle est fier d'offrir à ses étudiant.e.s une telle expérience professionnelle au sein de l'industrie.
_________________________________________________________________________
The second year students of the Fashion Marketing program at LaSalle College welcome you to the ninth edition of the Soirée Mode Collège LaSalle (SMCL). The event will showcase the latest trends through three fashion shows: Asphyxie, Guestlist and Poison. The shows will take place on Saturday, November 5, 2022 at 4:00 p.m., 6:30 p.m. and 8:00 p.m. in the Jean-Paul-Morin Room at LaSalle College, located at 2000 Sainte-Catherine Street West.
Here is a brief overview of each of the three concepts that will be presented at the event:
Asphyxie
The global pandemic has disrupted the psychological balance of Generation Z and has led many into an asthenia of social and emotional isolation. Exhausted by this trauma, the generation is finally showing an explosive desire for freedom. The Asphyxie fashion show allows them to express their emotions and personality through punk and ravecore fashion.
Guestlist
What will you wear? Who will you go with? What will you be abusing? Here, your gender, your size, your color, your physique, your worries and your stress are not important. What matters is the music, the lights, the energy and not being relegated to the background... but you have to get in line first.
Poison
Love can be seen in so many ways: sometimes favorable and at other times, much to our own disadvantage. Getting absorbed in the honeymoon of a relationship is almost inevitable, although if and when it turns into poison, the ability to see red is at its peak.
The Fashion Presentation course, offered during the third semester of the Fashion Marketing program, allows students to put the theory taught in their courses into practice by setting up an event. LaSalle College is proud to offer its students such professional experience in the industry.