Solar power for Himalaya, a project manager's dream comes true! (limited to...
Description
Solar power for Himalaya, a project manager's dream come true!
Electrification of a remote Himalayan village, without access to roads, power grid or cellphone net can sound like a nightmare, but with the right preparations, a motivated team and unorthodox logistics, anything is possible. In July 2018, I had the great fortune to be part of an expedition to power up the village of Sking in Jammu & Kashmir, India. The village, which cannot be found on any maps, is located in the Kargyak valley at 4100 meters above sea level. I will share my personal motivation to do this, and reflect on the undertaking from a project managers perspective, all framed by my own pictures taken during this 2 weeks long journey.

About our speaker: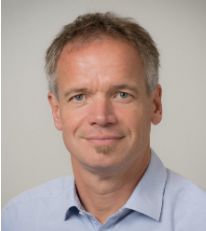 Staffan Jönsson has spent most of his working life in project and program management in the power and chemical process industries.
​Starting out in the chemical industry in roles as process and project engineer, Staffan quickly assumed the project management role for installations in the US and Europe. Joining the power industry in as a project manager for gas turbine installations, he moved on to department head of the new equipment project business. Staffan worked also as program manager for a large R&D project and held project office director roles before setting up his own company as Project Management Consultant.
Sponsor
Agenda
18:00 Registration
18.30 Presentation
19:30 Q&A
20:00 Networking Apéro
Event Language: English
Professional Development Units: 2
- 1.0 Leadership
- 0.5 Strategic & Business Management
- 0.5 Technical Project Management
Please be aware that at the event photos of the audience are made and published on the PMI Switzerland homepage as well as on Facebook. The event may also be live broadcasted over Facebook. With your attendance you accept these conditions.
Event fee discounts: If your are PMI-CH member, please log in with your PMI-CH member account at www.pmi-switzerland.ch and enter the event from there in order to benefit from the membership discount: https://pmi-switzerland.ch/pmi-switzerland.ch/index.php/internal-processes/705-eventbrite-faq
Cancellation policy: 100% refund is possible for a ticket if cancelled 5 days before the event.