Description
Solar Power is Knowledge!
If you are interested in solar energy, energy efficiency, electric vehicles, and how to lead a net-zero electricity lifestyle join us at the Solar Trade Show.
This is a free event no registration is required.
We offer:
Workshops to learn the basics about a variety of topics.
Learn from top industry professionals.
Fun workshops for the whole family! Click here to learn more!
Connect with non-profits and businesses working to make a more sustainable future.
And More!
Educational Seminars, Electric Vehicles, and Family Friendly Workshops
Our Event Schedule!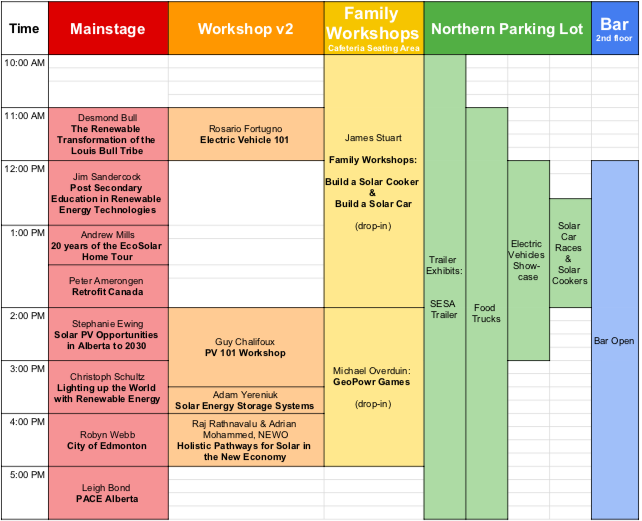 ---
This free event is provided courtesy of the Solar Energy Society of Alberta and our generous sponsors: Northern Alberta Institute of Technology (NAIT).
---
Please Call SESA at 780-443-7788 if you are interested in opportunities regarding vendor booths or sponsorship.