SOLD OUT: County in the City - April 10
When and where
Location
Canada Agriculture & Food Museum - NEW! Located on the Central Experimental Farm 861 Prince of Wales Drive Ottawa, Ontario Canada
Description
SOLD OUT!
WOW! We had an overwhelming response to this event.
We're sorry that we cannot accomodate anymore people at this time.
To be added to the waiting list or to recieve an invitation to our next Savvy Event,
email us on cheers@savvycompany.ca Thank you!
County in the City
Enjoy a taste of all that is in store in Prince Edward County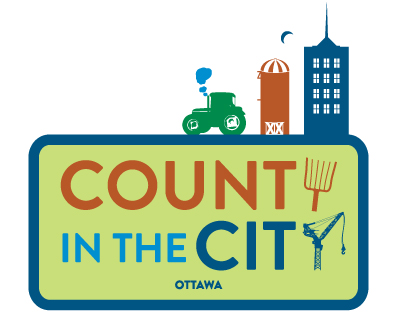 They're back! For the 3rd year in a row, Savvy Company is hosting County in the City. This Taste & Buy event gives you the opportunity to meet the dynamic people who are involved in growing 'The County'. There are so many delicious discoveries awaiting you – and the best part is that 'The County' is only 3 hours from Ottawa!
New this year…
The County's cidery, brewery & cheesemakers will be joining us to give you a taste of what they do best. Then you will have even more reasons to plan a daytrip or weekend getaway to The County.
Find a new favorite? Order it!
This Taste & Buy event offers you the unique opportunity to taste, discover & order the featured wines, ciders & beers – none that you will find at the LCBO.

FREE SHIPPING! You can order ANY combination of ANY of the featured wines, beers & ciders at this event & they will be delivered by courier to your home or office. Free shipping on all orders of 12 bottles or more!
And that is not all!
You can buy your favorite County cheeses & gourmet goodies onsite from the people who make them.
Our Savvy Team of Sommeliers & the Savvy Brew Crew will be on hand to share their tips about the County and to help you find wines, beers, ciders and cheeses that you can enjoy at home or discover on your next trip.

Here's a quick list of those who will be coming to Ottawa:
Brewery: Barley Days Brewery
Cidery: County Cider Company
Cheesemakers:
Gourmet Foods: Pasta Tavola
Featured Wineries
Hubbs Creek Vineyard - just opened last year!
...and many more to be announced soon!

Event Details
DATE: Thursday April 10th
TIME: 7 to 9pm
LOCATION: Canada Agriculture & Food Museum
Central Experimental Farm, Ottawa

Advance Tickets Only
Regular Ticket: $65

Bring a group of 4 friends:$200 total (save an additional $5 each)
Ticket prices include everything! Wine, beer & cider tastings, samples of the featured foods, tasting booklet, Savvy wine tasting glass & HST.
Can't make it but want to order?
No problem! Simply call our Savvy Team on 613-SAVVYCO (613-728-8926) and we will make the arrangements for you. Place your order before April 20th and you can take advantage of the free shipping offer.
Join us in The County!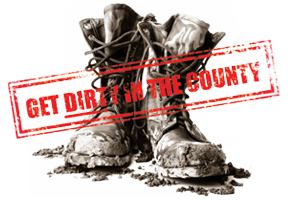 Here's another great reason to visit The County: Terroir – A County Wine Celebration. This ever popular annual event takes place in Picton on Saturday May 3rd in the historic Crystal Palace from noon to 6pm
BUY Tickets for BOTH: County in the City & Terroir: $85
TICKETS for Terroir only: $35 ($40 at the door)
We have many ways to discover The County.


Everyone is welcome to join us!

Contact Savvy Company for more information about other Savvy Events
www.savvycompany.ca
613.SAVVYCO
613.728.8926
Cheers!