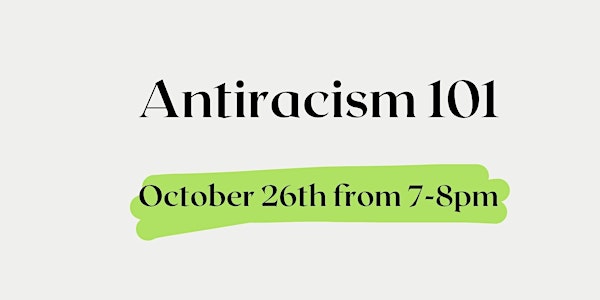 SOLD OUT Day 1 — Keynote Speaker on Antiracism 101 with Dr. Saba Alvi
This keynote speaker workshop delves into antiracism within education. It is intended for teacher candidates and grad students.
About this event
Description:
This workshop launches with our keynote speaker, Dr. Saba Alvi. In particular, the workshop focuses on antiracism, as a theory and practice, and how we, as educators, can use it as a lens. By defining antiracism, in particular, a scope is provided to get the discussion started. It provides an overview of what it means to be actively antiracist, as well. Then, the workshop considers the ways we can address and challenge racism in the classroom context, especially considering the diversity of our students. Drawing from her experience, Dr. Alvi ties all of this together to provide a message — one of hope and a language of possibility — to inspire educators to disrupt the field of education and better support our students.
Facilitator Bio:
​Dr. Alvi is a part-time professor a part of the Faculty of Education at the University of Ottawa. She has taught several courses both in Teacher Education and graduate studies, including but not limited to Antiracism and Racism, Globalization and Comparative Education, and Schooling & Society. She was the recipient of the Part-Time Professor Award for Excellence 2019 at the Faculty of Education and the Part-Time Professor of the Year 2019 at the University of Ottawa.
Additional Information:
Due to COVID-19, all our events will be online on Zoom. At the moment, we regret that will be unable to provide ASL interpretation and live captioning (in English) for this event. We are working, however, on making our online events and workshops more accessible.
Zoom Link:
You will receive this if you registered for the event. More specifically, a link will be emailed out 8 hours before the event start time and then again an hour before the event.