Sold Out - Hands on Pasta Puglia Style - Cooking Classes Vancouver
About this Event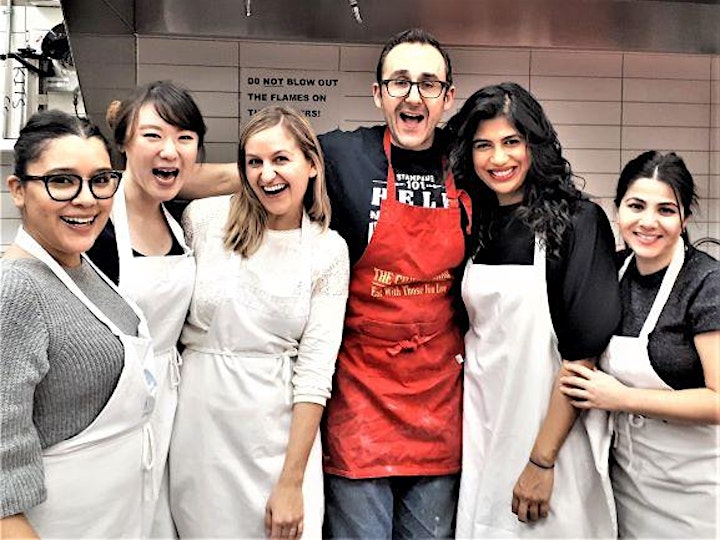 Pasta Boy Peter's Pasta classes sell out months in advance.
Only 2 spots left - You can take other Italian cooking classes Vancouver, or you can have an Italian Experience.
No roller or fancy equipment needed to make these pastas just your hands.
This class is truly hands on and includes all of the ingredients, tastes of Peter's dishes, your pasta to take home plus an amazing set of skills. You'll also learn a classic seasonal sauce from Puglia to match with these beauties. We don't do huge public classes because our goal is to immerses you in a traditional process.
Most importantly you'll all laugh at some stories, connect with others, and leave with a priceless Memory. That's the Italian way, and as Peter say's don't forget to #EatwiththoseyouLove TM.
Peter was part of the team at Top Canadian restaurant Savio Volpe, has been featured in the Globe and Mail as an Italian Food Expert, and regularly cooks live on CTV & Global. When he's not cooking he Guest Stars on numerous locally shot Films & TV shows.
Check-out Pasta Boy Peter's 32 - 5 Star reviews on Google and some of the many articles about us in the media. You can also find our website at the above link for more details on the company and our private and public classes. Grazie!
Pasta Boy Peter
The event will be held at Kitsilano Community Centre in their beautiful Commercial Kitchen. Sunday, March 8th from 3:30pm to 6pm
ADDRESS 2690 Larch Street Vancouver, BC