Description
Be Inspired Vancouver presents a special all-day workshop:
The Art of Building Deeper Connections
In the age of empty conversations and superficial connections, many of us crave more from our existing relationships with friends and colleagues, and we would love to find people who just "get us".
But the opportunities to meet others and connect at the same level seem to be few and far between when living in a sprawling city like Vancouver.
So how do we make the most of the opportunities to really connect deeply with someone when they do come around?
Join speaking coach, actor and award winning speaker David Fisher, and community builder, leader and mentor Sam Middlewood for this interactive, all day workshop as they walk you through how to build deeper connections and foster more meaningful relationships, and show you how choosing to create these deeper connections, will positively impact the lives of those around you.
Why is building deeper connections important for you?
Deeper connections with others give us a sense of belonging, make us feel safe and secure. They help us to personally grow and develop, and promote learning and sharing. They motivate us and encourage us to work together, to innovate and discover new worlds of possibility.
Plus when you are deeply connected with someone YOU FEEL GOOD!
WHO IS THIS WORKSHOP FOR?
- Those who are curious to bring more meaning to their relationships, and get more value in return.
- Those who are new to Vancouver and want to build deeper connections with new friends.
- Those who sometimes experience loneliness that they want to overcome.
- Those who are feeling too comfortable and want to create new opportunities in their social or work life.
TOGETHER WE WILL:
Uncover what stops you from connecting with others at a deeper, more meaningful level.

Discover how being raw, vulnerable and genuine in conversation will open the door for deeper connection, and isn't something to be afraid of.

Explore the right questions to ask that allow you to really get to know someone, without making them feel uncomfortable.

Learn how sharing your story will attract others, and have them wanting to connect with you!

Equip you with tools you can build into everyday life and the confidence to use them.

Connect and share in a judgement-free environment.
Plus, in the workshop you will personally experience the application of the concepts we discuss. This means there is the potential to build new and deep connections, and leave the workshop having formed new and meaningful relationships!
INTRODUCING YOUR SPEAKERS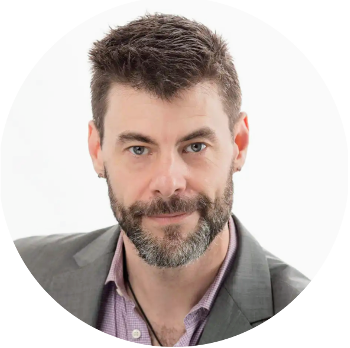 David Fisher is a speaking coach, actor and award winning speaker. Having experienced stages of all sizes, including delivering his 2018 TEDx talk on Vulnerability, David is a master of his craft. He enjoys truly connecting with an audience, and always makes them feel comfortable to share and open up with others.
David believes that by connecting with ourselves and each other, in real ways such-as sharing stories, we can create a kinder and more connected world.
www.davidfish.ca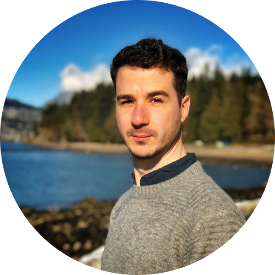 Sam Middlewood is a community builder and research-storyteller, who is fascinated by people and human psychology; how we interact, the emotional challenges and existential crises we face, and the associated societal pressures that can typically be attributed as the root cause of our biggest uncertainties and questions.
As the founder, host and a speaker at Be Inspired Vancouver - Sam curates a series of interactive talks, on interesting topics designed to simply inspire his audience's ideas.
He believes that instead of asking ourselves "what do I want to do", a more beneficial question to consider is "who do I want to be"?
WORKSHOP SCHEDULE
09:00 - Doors open/sign-in/social/breakfast
09:30 - Welcome
09:45 - Workshop part 1
12:00 - Lunch (provided by Wela Organics Health Bar - included in ticket price)
12:45 - Workshop part 2
15:00 - Summary/Reflections
15:30 - Social + Close
INCLUDED IN YOUR TICKET PRICE:
- Coffee and waffle breakfast provided by FressPress Coffee bar
- Catered lunch provided by local North Vancouver business Wella Organics Salad Bar
- A donation to Kids Up Front Vancouver - Be Inspired Vancouver's charity partner who provide uplifting experiences to children-in-need through the redistribution of donated tickets to arts, culture, recreation
and sporting events. Together - we can inspire the next generation.
- Inspiration for your ideas and strategies to put those ideas into action.
- Networking and Socialising before and after the talks
- Interactive sessions with the speakers and fellow attendees.
- The opportunity to ask questions and share your story.
---
FAQs
What's the refund policy?
Tickets are non-refundable. Tickets can however be transferred to another person in the event you cannot make it. Please contact info@beinspiredvancouver.ca directly where this is required.
Do I have to bring my printed ticket to the event?
You do not need your printed ticket. We just need your name on arrival.
Why should I attend?
Meet new people who share your passion for learning, and who are truly like-minded.
Learn something new and leave inspired and with strategies to take action for yourself
It is AMAZING value for money.
Can I come on my own?
Absolutely Yes!
The majority of talk attendees come as singles. Say yes to stepping out of your comfort zone for a few hours and the possibilities are endless. I (Sam – your host) have been a solo talk attendee in both London and Vancouver, so I understand the apprehension.These talks are designed to be fun, open and welcoming, and I'd love to meet you. When you arrive, just let me know and I'll be happy to introduce you to someone who's in the same boat.
Am I expected to speak?
Be Inspired Vancouver's small talks and workshops are organised, so the speakers are 'featured' speakers. The talks are interactive meaning you can ask questions and give your thoughts (a huge plus for most attendees), but there is no pressure for an attendee to share their story unless they volunteer it. You will never be put on the spot – just share if you feel like it. And if not feel free to sit back and listen :), just don't forget your notbook and pen.
---
Inspiration should have no barriers - Together we support Kids Up Front
Together we can be bigger than a series of talks. For every ticket sold, we donate 10% of the ticket value to Kids Up Front to inspire our future generations.
4 tickets sold = 1 inspiring night for a child in need