Description
As a solopreneur or small business owner, you likely love the flexibility, autonomy and control that come with running your own business. You may also have been distracted by "the new shiny thing" when you're not sure where to focus your energies. And maybe you've experienced the loneliness that can also come with the role. This seminar addresses two of the top challenges solopreneurs face: effective time management and isolation. Should you join a networking group? What should you outsource? How do you know if you're making progress? Learn from the presenter's 20+ years of experience as a successful solopreneur, along with examples from many other fields, how to be strategic in the use of your time and in your approach to collaboration.
What Will I Learn?
• The context of solopreneurship in Canada, for women and men
• The top 10 challenges faced by solopreneurs
• Practical tips for strategic time management as a business owner
• Ideas for combatting professional isolation as a solopreneur
*Participants will be provided with a template for setting and tracking their business progress; a newly published white paper on solopreneurship in Canada, and the opportunity to stay connected with other local small business owners.
Who Should Attend?
• Anyone involved in, or considering, running their own business.
• The seminar will be especially relevant to people who have lived through some of the challenges of entrepreneurship and want to learn from others' experiences.

Presenter: Rebecca Sutherns, PhD, CPF Sage Solutions www.sage-solutions.org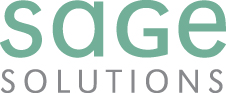 Dr. Rebecca Sutherns is the Founder and CEO of Sage Solutions, a facilitation consulting firm in Guelph. She is a Certified Professional Facilitator who holds a PhD in Sustainable Rural Communities. Rebecca has conducted strategic planning, stakeholder consultations, community-based research, coaching and evaluation exercises for a range of clients around the world, in multiple sectors. She teaches Community Engagement and Facilitation at two universities. She is also a gifted communicator, whose practical and engaging style, combined with strategic insight, is appreciated by her clients and students. Most of Rebecca's experience has been in the community benefit sector, working with health, education and social service organizations. More recently, she is bringing her strategic planning and facilitation expertise to solopreneurs – a context she knows well, having thrived as a successful solopreneur for more than 20 years.
Sponsored By: Staples / Sage Solutions / a2p+ / One King North