A night of music, poetry, lanterns, secret paper messages, stories and memories ... a night to rekindle love for our multicultural community
About this event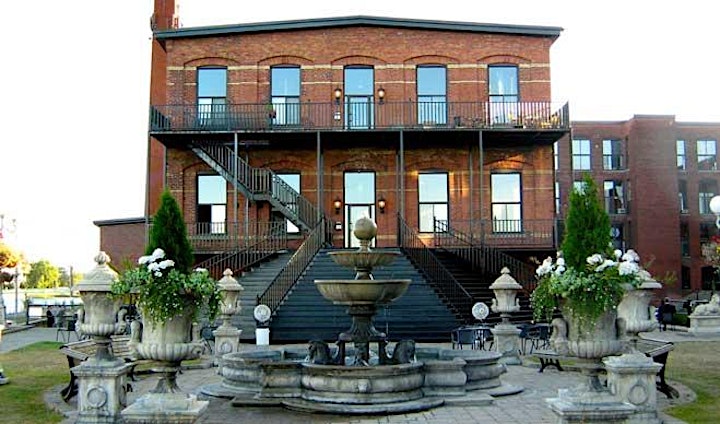 Join us for an evening out under the fall foliage of the historical Château Ambroisie and Espace Canal promenade. There will be poetry, there will be art. There will be beautiful lanterns lighting up the garden, calming incense sticks, and blank paper slips for our community to fill with personal messages. And of course, music.
Let us reflect, praise, honour, and pay respect to any aspect of our diverse heritages, cultures, traditions, families, and personal identities.
Attendance limited to 50 guests per concert. COVID-19 health guidelines and social distancing procedures will be monitored to ensure everyone's safety!
The Program
Hao/Kang: Butterfly Lovers Violin Concerto 
Chengqian Xue: Song of Praise 
Ludwig van Beethoven: Violin Sonata No.1 in D major 
Vivian Fung: Birdsong 
[poetry interval, "Crossing for Signs"]
Eileen Huang: Embroidering a Golden Plaque 
Alice Ping Yee Ho - Four Seasons Ballade 
Fu-Tong Wong: Chinese Folk Songs
"Song of Praise" is a violin-piano program that explores our multidimensional identities as Chinese-Canadian immigrant classical musicians. The collection of diverse repertoire not only pays homage to our Chinese heritage, but also celebrates Western classical masterpieces and contemporary female Asian-Canadian composers such as Vivian Fung and Alice Ho. Through this program, we aim to share the important value of Chinese culture, traditions, stories, and art within the context of new Canadian music and classical Western music. This concert embraces the questions, challenges, and complexities of our multicultural upbringing to seek the power of musical experience when diverse circumstances of race, class, and gender come together to form who we are as people and artists. We're honoured and excited to be joined by Toronto-based poets Stanford Cheung and Alvin Wong for their poetry interval, "Crossing for Signs". A selection of work by Misty poets such as Bei Dao and Duo Duo, as well as migrant poets Xuli Zhi and Zhen Xiaoqiong, will also be incorporated.
The context
The narrative
A personal and intimate program, "Song of Praise" tells the story of our families travelling west in search of a better future. Being born in China, moving to Canada at a young age, and growing up intensively studying Western classical music, our identities are shaped by a variety of intertwining cultural elements. This program follows our artistic journey as Chinese immigrants through traditional folk melodies, contemporary female Chinese-Canadian composers, and classical masterworks, all of which resonate with us deeply.
The opening and title piece, Chengqian Xue's "Song of Praise", is important for its tribute to Inner Mongolia's folk tunes, its illustration of the expansive Mongolian prairies, and its imitation of the horse head fiddle – a cultural symbol recognized by UNESCO as a Masterpiece of the Oral and Intangible Heritage of Humanity. The folk melodies represent the Inner Mongolian people's vision for a better future, and were used in the Chinese film, "The East is Red", which dramatizes the history of the Communist Party. Our story begins here amidst the turmoil of the Chinese Cultural Revolution to recognize the sacrifices and hardships our parents faced by leaving their homes and families in a courageous effort to find greater opportunities for us in foreign lands.
Next, "The Butterfly Lovers" depicts a tragic love story from Chinese traditional folklore. Even though we both left China at a young age, the images and sounds of our home are still ingrained warmly in our memories. The Butterfly Lovers' Violin Concerto, inspired by folk songs and Beijing Opera, is one of the first major Chinese works to become widely celebrated in the western world. Originally written for western style orchestra, it is now often performed on Chinese instruments such as the Erhu, Pipa, and Liuqin.
The next chapter of our story takes place as we arrive in Canada, and is illustrated by Beethoven's "First Violin Sonata". Like many new immigrants, our families were invested in providing us with a well-rounded western education. European classical music became not only a deep-rooted passion, but an essential foundation of our identities.
Finally, to better explore our multicultural identities as classical musicians, we are programming Vivian Fung's "Birdsong" and Alice Ho's "Four Seasons". Fung is an Edmonton-born Asian-Canadian composer born in Edmonton, and her virtuosic composition uses both Western and Eastern influences, such markings to imitate the Japanese "taiko drum". Ho is a Hong-Kong-born Chinese composer, her work is inspired by the "Four Seasons" poems by Li Bai of the Tang Dynasty.
Poetry Interval - "Crossing for Signs"
Migration as a forced or chosen solicitation to identity, is a sentiment all too familiar amongst Chinese and Asian culture. For the individual, the situation will probably always be bittersweet. For some, the byproduct of migration amid forced and chosen entities will solicit sentiments of exile. Amid migration is where we befriend the foreign and seek our inevitable displacement to the ever-changing definition of the word "home." Migration as a cultural dichotomy, sits the fine line between alienation vs. belonging and more integrally, the self vs. others.
Poetry will always and continue to prove itself sensitive to this aspect of reality. Likewise, during urgent times prompted through the pandemic at present, the need for poetry as an expressive medium is more essential than ever. Canadian poets Stanford Cheung and Alvin Wong from Toronto will be collaborating together to present a collage of poetry titled "Crossing for Signs." These commissioned poems will address the theme of migration within Chinese heritage. These poems will feature multimodal elements such as the use of installation art, photography, and sound art. The work of Misty poets (poets whom under political turmoil, have voluntarily fled or been unjustly exiled their homeland China) and migrant poets (poets who support their families by leaving their countryside home to find hard labour work in developed cities) will additionally be incorporated to encapsulate unity within variety amongst migration within Chinese culture.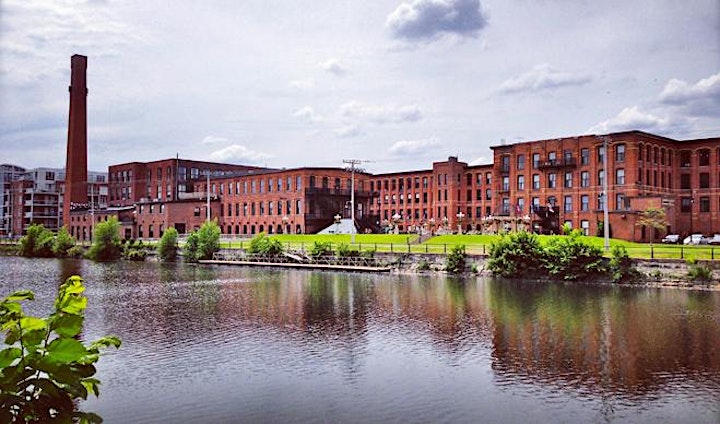 The Installation
Light, light, light.
Help us light up the garden with paper lanterns. Infuse the flowers with the fragrance of incense sticks. Send with us your thoughts, prayers, hopes and wishes with messages and sketches on paper strips, and tie them up to the tree branches to flutter and dance to poetry and music.
Taking place between the times of the Chinese Mid-Autumn Festival and Canadian Remembrance Day, these concerts will be centered around the themes of tribute and memorization. Our installation is inspired by praying ceremonies of Buddhist temples and Shinto shrines. These paper notes are a combination of the Japanese "ema", small wooden plaques for worshippers to write their prayers, and "o-mikuji", paper fortune strips to be attached to a pine tree or a wall of metal wires.
While these activities are modelled after ancient rituals and complex etiquettes, we encourage audiences of diverse backgrounds to engage with these traditions with ease and flexibility. As first-generation immigrants ourselves, we often feel alienated from our heritage due to a lack of familiarity with our traditions. Similarly, the distance between cultures is often caused by the daunting prospect of breaking rules and disrespecting customs. Thus, we are welcoming all manners of participation to strengthen inclusivity in our community. We are inviting groups of all ethnic backgrounds to explore Asian heritage, traditions, and art.
Our project will build a stronger relationship between music from the East and West, between classical and folk traditions, as well as share the works of Canadian composers with their home audience. In the long term, we aim to bring Chinese composers and musicians into a more active and prominent position in the contemporary music scene and lead a new enthusiasm and appreciation for Canadian works internationally. This program honors our heritage and the values that are important to us as descendants and citizens of multiple communities. The intimate setting, silent rituals, personal handwritten notes, and familiar folk melodies will come together to provide audiences with a safe and introspective atmosphere to reflect on their own feelings, stories, and memories. Particularly during these challenging and isolating times, we hope our live events will bring renewed hope, appreciation, and connection amongst members of our community.
Our mandate
The TAG Duo reaches across languages, borders, and cultures to kindle a shared connection and understanding between people of diverse backgrounds. They actively seek to promote underrepresented groups such as female, LGBTQ+, and marginalized artists by advocating for the power of music to engage in difficult conversations, controversial debates, and express important messages in times of divide and hardship. They are committed to presenting music that explores their Chinese-Canadian heritage, both through traditional and new works by Asian composers.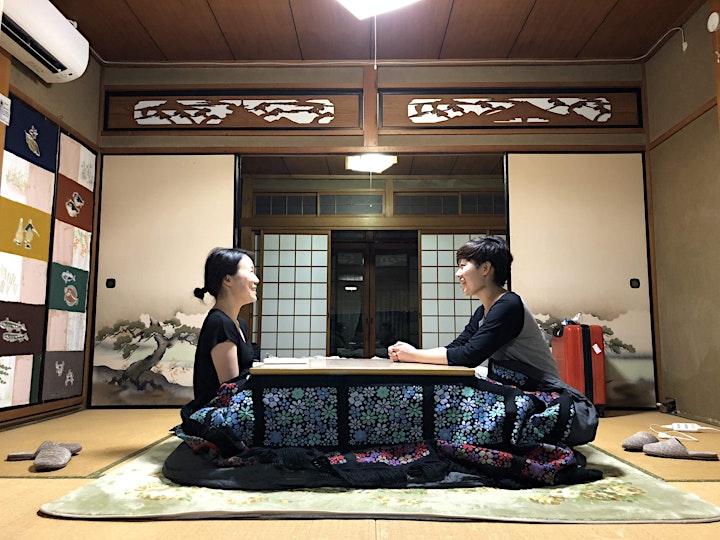 The Musicians
Teresa Wang, violin
Tong Wang, piano
Teresa Wang and Tong Wang began collaborating as the TAG Duo in September 2017. They played together in the Z4 Piano Quartet, performing across Montreal at venues including Christ Church Cathedral for Oasis Musicale, Salle Bourgie for the launch event of Arte Musica, McGill's Musical Chairs Festival and Café Concert Series, and Westmount's Victoria Hall. As winners of the Chamber Music Competition, they have travelled to China to perform and partake in a residency at the Beijing Central Conservatory of Music. They have participated in the composers' workshop at the Lunenburg Academy of Music, premiering new works by young Canadian composers. They have also performed together in community settings during their travels in Japan such as at local temples and schools. In Fall 2020, they will perform on the Beethoven Festival Concert Series in Lunenburg and present outreach programs at schools, hospitals, and senior homes.
The Poets
Stanford Cheung
Stanford Cheung is a poet and musician from Toronto. He is the author of Demonstrator (Andata Express, 2020) and Structures form the Still (Akinoga, 2018). A Pushcart Prize nominee, his work appears in anthologies and magazines such as the Tokyo Poetry Journal, Nomadic Journal, Otoliths, Center for Contemporary Arts Kitakyushu, Ricepaper and elsewhere. Among his collaborative works of poetry include Salvage (Tokyo Journal, Shibuya 2019) with the British band Queen's former keyboardist Morgan Fisher, We Could Be Anything (Crevasse Books, Tokyo 2019) with the poet Alvin Wong and photographer Scott Hunter, Comfort of Malice with the photographer JC Bouchard (Inspiritus, Toronto 2018), and Any Seam or Needlework (The Operating System, New York, 2016) with the quilt artist Daphne Taylor. Stanford is also active as a pianist and holds degrees in music performance from the University of Toronto and McGill University.
Alvin Wong
Alvin Wong is a poet and actor from Toronto. He holds degrees in creative writing and theatre studies from York University. A Best of the Net Poetry nominee, his work appears in journals such as Ricepaper, Temz Review and Half a Grapefruit Magazine. He co-authored a chapbook with the poet/musician Stanford Cheung and photographer Scott Hunter titled We Could Be Anything (Crevasse Books, Tokyo 2019). He has held numerous professional positions as an editor at Guernica Editions, Existere Literary Journal, and Inspiritus Press. Among literary festivals he has performed in include the Toronto Festival of Authors, Slackline Creative Arts Series, the Art Bar Poetry Series and Shab e' Sher. Presently, Alvin is the creative director of the multimodal arts collective and publisher Andata Express.
Organizer of "Song of Praise": A Chinese-Canadian Story (Château St-Ambroise)
Canadian artist Tong Wang leads a variety of creative initiatives in the community. As a soloist, Tong has performed with the Edmonton Symphony Orchestra and Red Deer Symphony Orchestra. She is the recipient of awards including the International Chopin Golden Ring Competition, the Canadian Music Competition, the Queen's Golden Jubilee Medal of Performing Arts, and the Canada Graduate Scholarship. Among her social and entrepreneurial projects are the performance tours "Song of Praise" and "Homecoming", which explore Asian immigrant issues, musicology research on Studio Ghibli's animation music, the digital multimedia installation "Emote", and the arts initiative, "Zenkora Studios", where she directs interdisciplinary orchestra concerts that illustrate the stories of an original fantasy universe. Tong is an active member of Lincoln Center Stage, TAG Duo, and Trio Incarnadine. Tong received her Bachelors and Masters degrees in Piano Performance from the New England Conservatory and the McGill University. As a winner of the "China Tours" International Competition, Tong will perform her solo recital program "Homecoming" across China in 2021.