Description
Sortable presents: No Bullshit Sales Talk
Tuesday, February 28, 2017 | 6pm-8pm
35 University Avenue East, Waterloo
Connect with tech sales people and ask any questions you have about working in the Waterloo Region tech sector. No bullshit. We promise.
You're looking for an "in" to Waterloo Region's fast growing tech industry? This no-holds-barred series gets you face-to-face with sales leaders from local companies, and gives you the chance to build a peer network over beer and wings.
Experience lightning talks from the talent behind tech companies that range from startups on the up and up, to established orgs with multi-layered sales structure. You'll hear from:

Mark Bergen, Head of Sales @ Shopify Plus
Amanda Park, Head of Sales @ Georgette Packaging
Marko Savic, CEO/Founder @ FunnelCake
Ryan Fuss, CRO @ Sortable
Plus, we're also inviting some of our startup friends to do some light recruiting. Be sure to have your game face on.
===================
The event is limited to the first 150 registrants. Parking is free, however be aware that Waterloo and Kitchener is undergoing construction, and adjust your trip time accordingly.

===================
This event is hosted by: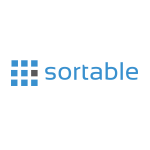 Date and Time
Location
Maxwell's Concerts and Events
35 University Avenue East
Waterloo, ON N2J 2V9
Canada