Sales Have Ended
Ticket sales have ended
Please check back for future events. Tickets are no longer available.
Sales Have Ended
Ticket sales have ended
Please check back for future events. Tickets are no longer available.
Description


PRESENTS SOUL CAMP!
---
Uncover your adventurous side during Soul Camp where holistic healing, cleansing spa treatments and exciting jungle treks are just the beginning of your one of a kind adventure.
Our 7 day all inclusive retreat in beautiful BELIZE will not disappoint. Adventure, Fun, Healing, Relaxation, Food and more!
$1024.00 PER PERSON
---
The Diggs
A fun, colorful and funky hotel
This spot was created by a NEXT LEVEL New Yorker named Jamma! There is a choice of rooms; high end hostel-style pods - shared accommodation, simple rooms with bunks and shared bathrooms for affordability or ensuite rooms for a bit of privacy. They offer free Wi-Fi and is walking distance to local amenities.
You will love the upcycled materials and Funky flair of this open concept hotel which includes cool swingng wooden tables and corregated steel walls, there is a cool collection of local art, a trendy rooftop deck with sweeping views of the sea and downtown Punta Gorda. Plus, the on-site cafe serves up delicious food…complimented by a variety of handcrafted beverages.
---
What's on the Menu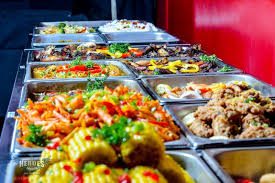 Vegan - Vegetarian - and Meatatarian Meals will be served daily.
No matter what your dietary preferences are, one thing is for sure: nobody ever goes hungry in Belize

Belizean cuisine is a delicious mix of culinary influences and fresh, local ingredients..A true melting pot society, Belize borrows from its native Creole, Mastizo, East Indian, Caribbean, Garifuna, Maya, and British populations. There are tasty treats for every pallet.
The countries off shore coral reef and islands make Belize a seafood lovers paradise where lobster, lion fish, grouper, snapper, barracuda, conch, and shrimp are served up in a mouthwatering array of styles. Not to be outdone the mainland adds tender chicken, pork, and beef with an exotic blend of spices to create dishes that can be enjoyed anytime of the day..
All meals made with quality and organic ingredients, made with love.
Hot Buffet Style Breakfasts

Lunch and dinner will be a vegan, vegetarian, fish or chicken meals

Coffe, Tea, Soft Drinks, Water and Freshly Squeezed Juice

Snacks and Fruit
---
Relax - Release - Revive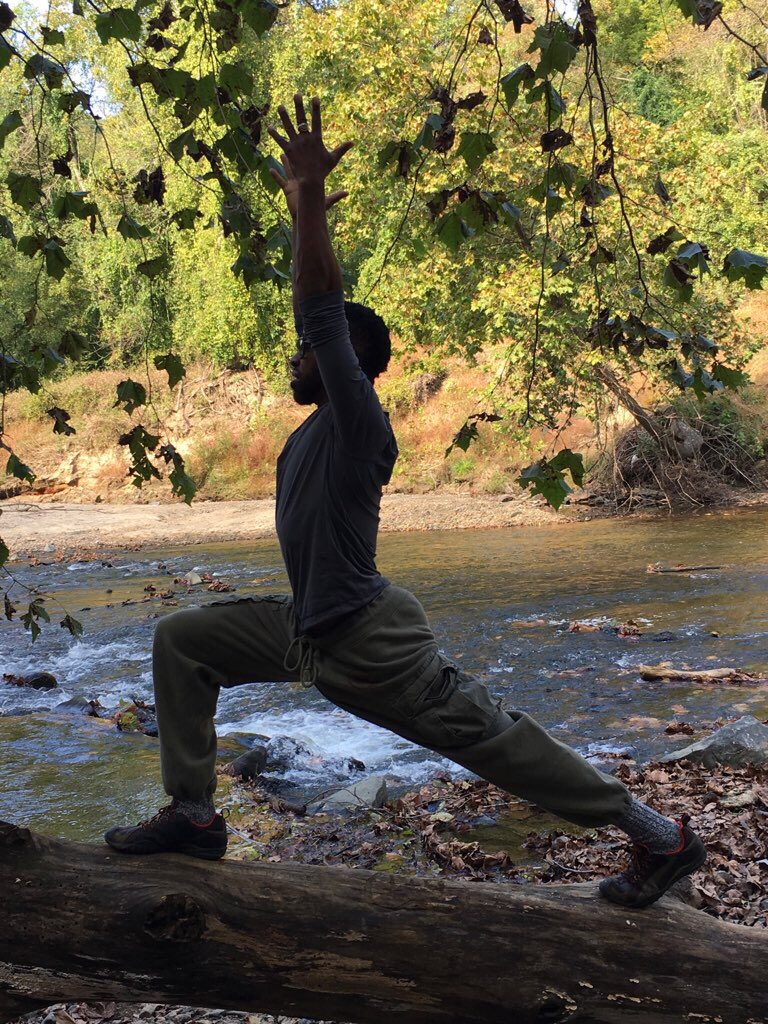 After challenging your body during jungle trekking, and adventurous activities be still and unwind as tropical birds sing and fly about during your guided meditation. Relax while you address your physical posture and proper breathing through calming techniques. Enjoy a lazy afternoon in a shaded hammock. or join the morning or evening yoga sessions to help pave the way towards a renewed energy and healthier version of you. Let's not forget the spa treatment(s), restore tired muscles with a massage or maybe get a facial packed with local ingredients it's included.
Spa Services

Yoga

Meditation
---
Who's Down for an Adventure?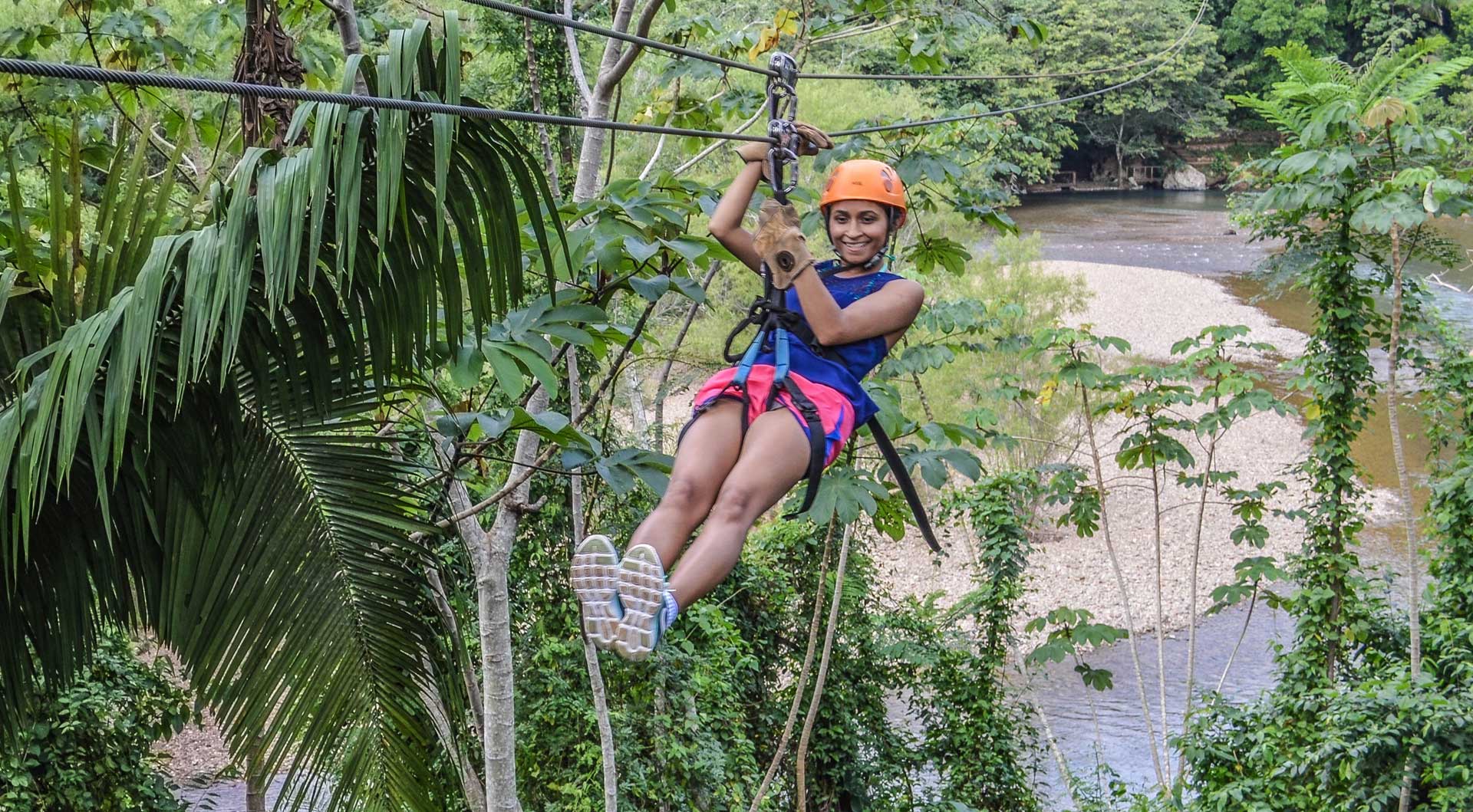 You are sure to experience truly adventurous excursions from zip-lining to wildlife watching. This trip is action packed and promises to excite.



Bike riding

Birdwatching

River Tubing

Cave Trekking

Snorkeling

Waterfall hikes

Shopping

Garifuna Drumming Lesson

Visit (2) Mayan Ruin sites
---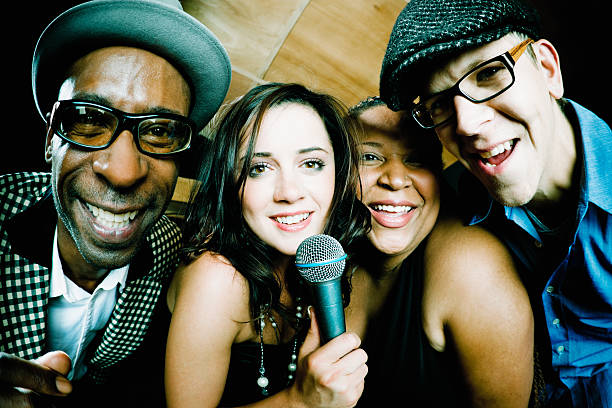 And that's not all! Wind Down with us.
Come to the rooftop lounge to grab snacks, chill, do crafts or play games.
Share the highlights of the day with new friends and relallx. Each night there willl be Games, Movies, Karaoke, Pool and MUSIC to help us unwind after a fantastic fun filled day!
The Fine Print
(1) Choose a Select Spa Service: Massage, Facial, Pedicure, Manicure…
*These things are not included in cost: Steak, pork, alcoholic beverages and seafood (lobster/ shrimp/ exotic fish)
*Excursions are subject to change due to unforseen weather changes
*Private rooms can be reserved for a slightly higher cost per night than whats quoted in the package fee.
*Most of all of our delicious vegan meals are cooked, we provide raw/fruitarian options, if requested.