Description
Soul Coaching® is a 28 day program created by author/teacher Denise Linn as an in-depth way to de-clutter the intelectual, emotional, physical, and spiritual aspects of your life. This world renowned program is comprised of daily, carefully designed practical lessons which provide the tools you need to create more peace, harmony and alignment in your life. Clear away blockages so you can truly begin to uncover your authentic self and hear the messages of your soul.
By utilizing the elemental energies of air/intelectual, water/emotions, fire/spirit, and earth/physical; this program allows you to connect with your spiritual source and find deeper meaning, purpose plus add ceremony and sacredness to your everyday life while facing fears, clearing blockages and addressing non-serving beliefs or patterns.
Through 100+ pages of practical lessons, 28 daily guided audio meditations, 28 powerful affirmations, creative projects ideas for healing and/or manifesting, soul journeys (and more) you are encouraged to truthfully explore your life, challenge your negative beliefs, face your fears, become even more motivated and inspired leaving you feeling more balanced, whole and focused like never before! Learn to live more in the now and have clarity to pursue the life of your dreams.
Each week we connect Facebook Live and stay connected through the week via a private Facebook Group which particpants love!

Participants find that once they have committed themselves to the program, their life begins to unfold in positive ways! If you are feeling drawn to the program, trust that it is your time to invest in your self and this magical journey to your soul.
*Align you inner spiritual life with your outer life.
*Connect with the wisdom of your soul.
*Transform intellectual, physical & emotional clutter into sacred space for mind, body & spirit.
*Evolve in to the person your soul is calling you to BE.
We begin Friday, February 1st and continue daily for 28 consecutive days!
REGULAR INVESTMENT IS $499.00
Special EARLY BIRD Offer $249.00
The 'Official Soul Coaching®' package includes a downladable/printable wookbook over 100 pages, 3 levels of mastery, 28 daily affirmations, 28 daily downloadable audio soul journey meditiations by Denise Linn, weekly group meetings with Kelly, daily coaching and mentoring via Facebook. Create a sacred soul contract, learn how to create an altar, and so much MORE!!!
Valued at Over $1999
BONUS - Receive an individualized SOUL JOURNEY or PAST LIFE JOURNEY (by phone or Skype or Facebook) to help gain clarity about the past, present and future.
Value $120
BONUS - All participants will be welcome to particpate in the PRIVATE Facebook group community to share their progress, receive daily inspirations on their journey and meet new friends & like minded/hearted people on simalar paths.
Priceless
*If groups are not your thing, contact Kelly today to start your own private journey anytime... same amazing package, same personal coaching and mentoring and you can begin at anytime, go at your own pace - perfect for those with a busier lifestyle, invest additional time for their discovery process, or simply prefer to journey solo.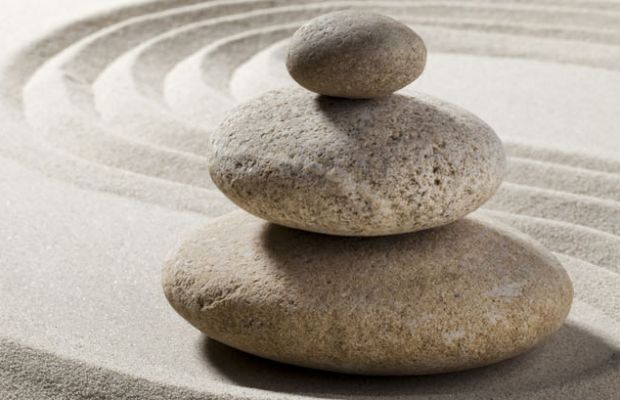 INTRODUCTION - So your Soul has decided to go on a Journey?
Your soul is perfect as it is; it in itself does not require coaching yet it may appreciate some assistance clearing away the mental, emotional and physical clutter, all that 'stuff' that has collected over the years between your SELF and your SPIRIT. That's what this 28 day journey is all about and in the first week we prepare.
You decide where you want to visit, what you want to explore and together we courageously venture forward on your trip towards honestly facing your life; its fears and fantasies. We align with your true self and honor this journey by setting your intentions, making a sacred contract with your self and creating a sacred altar where you can reflect daily.
Project: Set personal intentions and make sacred contracts
Homework: Create a sacred altar
WEEK ONE ~ AIR WEEK ~ Attain clarity through cleansing mental clutter…
Like all journeys, you have to begin somewhere, so we begin where we are. Right now, in this moment, we assess our life keeping in mind that our evaluations of ourselves are not who we really are. You will learn about commitments to self, your values & beliefs and begin to explore your soul mission in life!
We look at clutter and how it affects our life and our energy and then start doing something about it either in baby steps or giant leaps, whatever you are ready for!
Project: Overview, Values, Prep for next week Collage

Daily Homework:
Day 1. Life Assessment
Day 2. Making a Commitment to Change Your Life
Day 3. Clearing Clutter in Your Bedroom/Bathroom
Day 4. Where Are You Now in Your Life?
Day 5. Clutter – Energy Up/Energy Down
Day 6. Lightening Up – Letting Go / Clutter Clearing
Day 7. Exploring Your Soul Mission In Life
WEEK TWO ~ WATER WEEK ~ Create inner peace by emotional clutter clearing…
Water is a great metaphor for emotions and the many transformations possible; from ice to mist or raging river to clear mountain stream, this is the week we cleanse and rejuvenate our soul.
We discuss turning points and recurring emotions and how they affect life. It's just like looking at a map and deciding to go in another direction to an even better place but to get there we might have to pull out the magnifying glass to look at the fine print or even go back to previous maps that may have been created for us!
Travelling without the right partners might take away from the journey so we lovingly take a look at your relationships, your patterns and how you relate to the world and your Creator. You will learn how to slow down, watch for signs, release victim like thinking so you can choose your best life and go for it!
Project: Soul Mission Collage, Prep for next week Spirit Stick
Daily Homework:
Day 8. Exploring the Turning Points in Your Life
Day 9. Examining the Meaning You Give Your Life
Day 10. What are Your Energy "Zappers" and "Juicers"
Day 11. Exploring Your Relationships
Day 12. Be Still/Do Nothing
Day 13. Attitude of Gratitude
Day 14. Release Victim Thinking/Choose Your Life
WEEK THREE ~ FIRE WEEK ~ Connect with your beautiful intimate Spirit within…
On most journeys one could imagine the travelers late at night stopping by the campfire and sharing stores about their travels of the day, well not this one, don't get too comfy just yet, think walking on fire (metaphorically speaking) think confronting fears, taking a risk, stepping out of your comfort zone!
Flames move and dance as will you. We are going to take the "what if's" and transform them into 'how can I's" so you can rise from the ashes and fly. As we rise up we will tap into our creativity and add color, expression, abundance to our Spirit.
Project: Create a Spirit Stick
Daily Homework:
Day 15. Confronting Fear/Developing Faith
Day 16. Taking Risks
Day 17. Facing the Shadow
Day 18. Being Present/Saying Yes to Life
Day 19. Facing Your Death/Embracing Your Life
Day 20. Your Spiritual Allies
Day 21. Fanning the Flame of Your Creativity
WEEK FOUR ~ EARTH WEEK ~ Clear the Physical Clutter – Bring balance to life!
Your beautiful Spirit needs a loving nurturing home, a temple, a sacred place it can be at one with and this is the week for defining the home for your soul. This journey will not end when you come home; it will allow you a new vehicle to commune with your soul.
You will learn how to connect with nature to benefit your body, your home and soul. We look ahead, envision and create fabulous futures for yourself and members of the group then complete the week encircled in love with a heart of light!
Project: Creative project TBD
Daily Homework:
Day 22. Connecting with Your Body
Day 23. Body Detox
Day 24. Using the Physiology of Your Body
Day 25. Awakening the Natural Forces Within You
Day 26. A Home for the Soul
Day 27. Creating a Fabulous Future
Day 28. A Circle of Love
WEEK FIVE ~ QUEST ~ GROUP CHECK IN AND FLY
Please register early to give yourself time to allow materials to be supplied in a timely manner.
You deserve to dedicate some time to self care, love and self exploration ~ Kelly Chamchuk
"The soul loves the truth." ~ Denise Linn
To learn more about how Kelly can assist you on your journey or to view testimonails from past particpants, please visit www.lumasoul.com todayTo contact Kelly, please e-mail her directly at admin@kellychamchuk.com
Thank you!