Soul of the City 17: Where are you From? A celebration of Multiculturalism in Calgary

Thursday, 15 October 2015 from 3:45 PM to 9:00 PM (MDT)
Event Details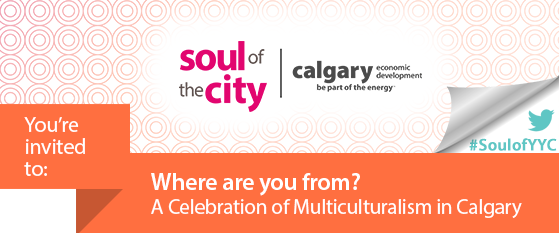 Join us as we celebrate multiculturalism in our community. Dr. Axel Moehrenschlager Director, Conservation & Science at the Calgary Zoo will take us on a journey to explore the link between nature and culture. Following dinner, the evening will conclude with the ILLUMINASIA Lantern & Garden Festival presented by Sinopec Canada. After two years in the making, ILLUMINASIA Lantern & Garden Festival is launching to the public Thursdays through Sundays starting September 17 until November 1, 2015. The festival is sure to be big hit, as it's the only one of its kind in Western Canada! People are invited to enjoy the 183 animal lanterns and a total of 366 lanterns including décor pieces as they light up the night. Throughout the event, three cultural areas from the Pan-Asian region will be featured– China, India and Japan.
Registration includes: Soul of the City Program, dinner, ILLUMINASIA Lantern & Garden Festival

Keynote Speaker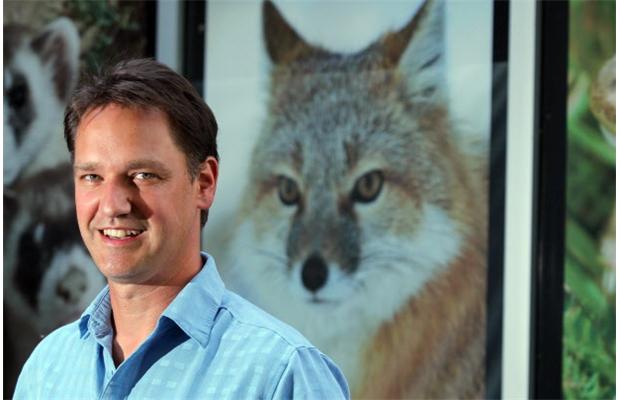 Dr. Axel Moehrenschlager
Director, Conservation & Science, Calgary Zoo 
Dr. Axel Moehrenschlager began his wildlife career hand-raising captive wolf pups in the United States, determining reproductive success of red squirrels in the Yukon, and radio-tracking Wood Bison in the Northwest Territories.  In the NWT he also monitored endangered whooping cranes and fostered zoo-born peregrine falcon chicks into the wild to support reintroductions of the world's fastest bird.  Over the last 20 years Axel has worked on the reintroduction of the swift fox, which disappeared from Canada by 1938.   
Axel joined the Calgary Zoo in 1999, and founded its Centre for Conservation Research (CCR) in 2003.  With Axel's leadership the CCR has conducted research or training around the world to develop science-based solutions for effective conservation.  In 2014, Axel became the chair of the Reintroduction Specialist Group for International Union for the Conservation of Nature (IUCN) which has 150 global experts in over 40 countries focusing on the restoration of endangered species. The respective focus on reintroductions and on community conservation, which aims to develop sustainable benefits for people and nature, is aligned to achieve the zoo's vision of being Canada's leader in wildlife conservation.  Axel received his Ph.D. from Oxford University, where he remains affiliated. He is also an Erskine Fellow at New Zealand's University of Canterbury and an Adjunct Associate Professor at Canada's University of Calgary.  
 EMCEE - Ken Lima-Coelho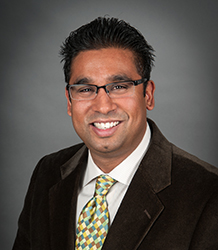 Ken is a passionate storyteller with over 20 years experience in broadcasting, brand and fund development, the arts and community building.
A graduate of the University of Calgary in communications and the University of King's College (Halifax) in journalism, Ken is enjoying his role as Vice President, Marketing and Communications for YMCA Calgary, a charity promoting healthy and wellness, leadership development and community-building. He was previously on the Board of Directors for YMCA Calgary. He also collaborates with colleagues across the national federation as a member of Brand Council through YMCA Canada.


Prior to his current role, Ken held increasingly senior positions at CBC Calgary in television, radio and communications, marketing and brand.
He's a familiar voice to Calgarians through his hosting and producing work on CBC Radio One's The Homestretch, the Calgary Eyeopener and Alberta@Noon. He has also been a national television host, producer and executive producer for CBC News Network, and Senior Communications Officer for CBC Calgary, focused on sponsorships and community partnerships.
Ken is a well-known and busy community emcee for numerous organizations including The Calgary Foundation, University of Calgary, Mount Royal University, Calgary Economic Development and the Calgary Stampede. 

As a volunteer, Ken is currently chair of the Arts and Heritage Grants Advisory Committee at The Calgary Foundation, and a member of the Grants Committee. He is a board director at the Youth Singers of Calgary. He's also a member of the Alumni Advisory Committee for the University of Calgary's Faculty of Arts, the P.R. Advisory Committee for Bow Valley College and a volunteer with Calgary Board of Education's non-profit foundation, Education Matters.
In his spare time, Ken is a founding member of the well-known comedy a cappella group The Heebee-jeebees, a husband and the father of two cool kids.
When & Where

Calgary Zoo - Safari Lodge
1300 Zoo Road NE
Calgary, Alberta
Canada

Thursday, 15 October 2015 from 3:45 PM to 9:00 PM (MDT)
Add to my calendar
Organizer
Calgary Economic Development works with businesses, government and community partners to position Calgary as the location of choice for the purpose of attracting business investment, fostering trade and growing Calgary's workforce.