Event Information
Refund policy
Contact the organizer to request a refund.
Eventbrite's fee is nonrefundable.
A Gathering of Practitioners to assist each Individual in achieving a balanced State of their Mental,Emotional, Physical, Spiritual Bodies
About this event
We are excited to announce that we are in the preparation of Soulful Awakening Festival 2021, which will be primarily planned as Online Summit until the current situation allows us to gather again.
We will be expanding our array of courses and workshops even more with a variety of local, national and even international speakers and presenters. Check last years lineup below to get inspired until we reveal our 2021 Lineup!
In the current situation it is very important that we take care of our Mental, Physical, Emotional and Spiritual Wellbeing. Therefore we are gathering practitioners with a variety of expertise to assist you in reaching a strong and more balanced state of being.
We also believe that this time offers us the most opportunity for growth and deep inner work. We all have issues that keep showing up for us to clear and that is the real deep inner work that needs to be done. It is the best gift you could ever give yourself. Use this time in a positive way, by being wiling to go within and truly look at what still needs to be worked on and be willing to see your role in it.
Thank you for your interest in Tickets for this amazing experience in September 2021.
As of now the event will be held online, but we hope to have the opportunity to add a physical component in whatever capacity possible. If this would be the case you will have the chance to upgrade your ticket if you already purchased one.
We will offer early bird prices for those who want to commit early and be staggering prices as the event grows, so make sure to secure your ticket early if you want the most value for your journey!
Thank you for supporting Soulful Awakening Festival and all its practitioners!
Soulful Awakening Festival was first a vision that started with Tracy Tepper and her visits to the Wise Women Festival in Nermada in British Columbia. She dreamt of a Festival/Retreat that will bring likeminded practitioners and participants together in unity and offers them a multitude of opportunities for growth.
When she met Maik Stratmann and founded Aeonic Healings together, this vision became a shared purpose and mission. With the help of many friends and new connections that arose out of this endeavour the vision quickly manifested into a real concept. With the energy of community and love for one another everyone started shaping this dream into reality and now it is happening.
Our mission is to bring together practitioners of all different paths, that share the same love for becoming the best versions of themselves and did the inner work, to leave their ego behind and come together in a community that builds the foundation to offer opportunities of personal, spiritual and physical growth to everyone who is ready to put in the work as well.
This festival is shaped by everyone participating in it, whether as instructor or attendee, and has its own unique energy that will attract likeminded people to share a weekend experience of (w)holistic awakening and growth no matter what stage of their journey they are at. It also creates communities and tribes between practitioners and participants alike and brings us back to the roots of how we are meant to live.
If you feel connected to this idea you are invited to become part of this energy, this movement, this unique experience!
Practitioners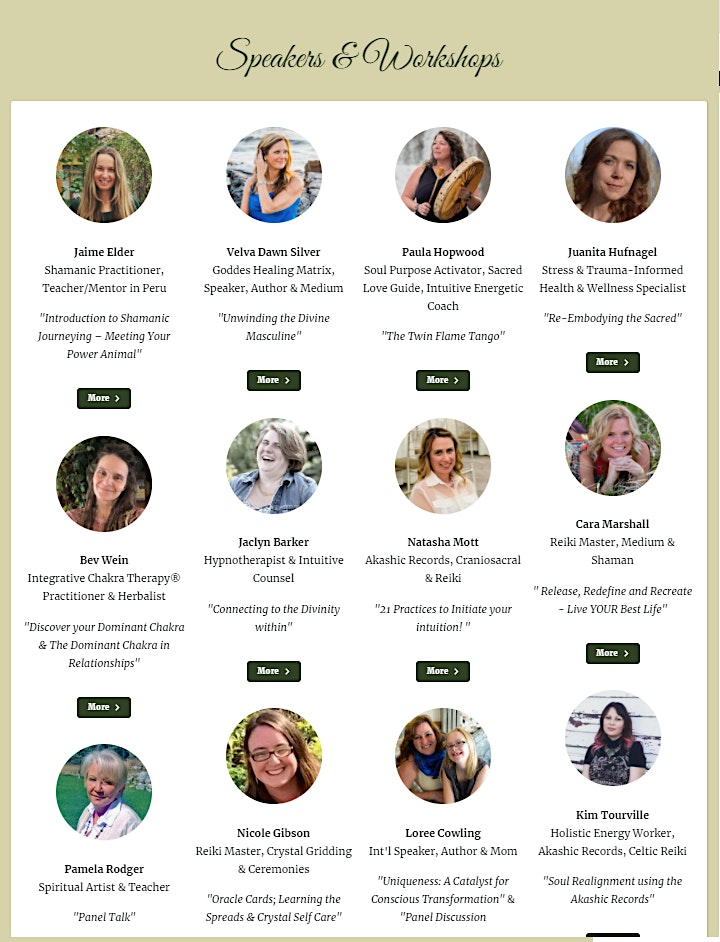 Date and time
Location
Refund policy
Contact the organizer to request a refund.
Eventbrite's fee is nonrefundable.