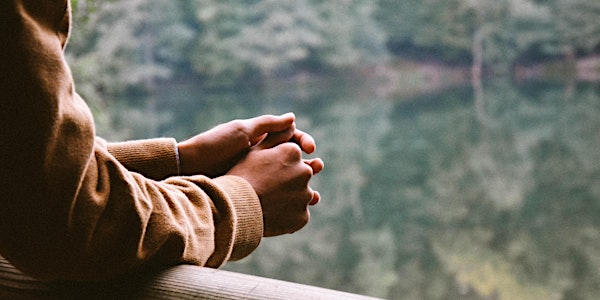 SoulGood Workshop: Reflections 2022
Give yourself the gift of reflection! And set yourself up for an exceptional 2023!
About this event
Reflections 2022 Workshop Presented by SoulGood and Facilitated by Janell Karst
---
Over the course of 2022, you have lived an amazing 8760 hours of LIFE! Whoa!
Now, before we get all excited thinking about our goals and intentions for 2023 - let's take 2 hours (only 0.02% of our entire year) to PAUSE and remind ourselves of this LIFE we have just lived. So we can celebrate our wins, remind ourselves of the moments that changed us forever, the challenges that forced us to grow and evolve, and what we want to take away with us as a reminder of this epic chapter of our life entitled: "2022".
This is our holiday gift to you. Come join us.
"We do not learn from experience, we learn from reflecting on experience." — John Dewey
By taking a moment to pause from the busyness of everything and to look back we can learn from our past to make better and more intentional decisions moving forward that help align us more to living the exceptional lives we want to live.
In this workshop, we will take a moment to reflect upon this last year in 2022 and to:
Remember and celebrate the wins and special moments that put a smile on our face
Recognize the people who matter most and who have had the greatest impact on our lives
Acknowledge the different challenges we faced and the growth that came as a result
Re-surface and capture the valuable lessons and learnings that we picked up along the way
Take a good look at what's working and what's not for us.
Which will ultimately help us get clearer as to what we want to keep doing, stop doing, and start doing moving forward in 2023.
Give yourself the ultimate gift of reflection this year! Join us and bring your friends, colleagues, partners.
---
Testimonials From Previous Workshops:
"Even if you already listen to podcasts & read motivational books, this "in-person" live workshop packs so much into a few short hours. So many more tools in my toolbox now to not only survive our challenging times but thrive in them!"
— Myrna P
"This program facilitated a deep dive into what I truly want in my life. It helped bring about a mind shift for me that was well overdue!"
— Carol M
"It's a rewarding deep dive into yourself."
— Christine N
"This workshop helped me to gain clarity on how I want the next few months to go-- fitness and healthwise. It also brought to light some of the values I have for my friends and my family. It was an emotional experience to really feel excited about what's to come!"
— Rachel
"The workshop is a great way to get you self reflecting on yourself, your life, and your goals. It awakens you to new possibilities and points out the areas you might like to change about your life/yourself, as well as shines the light on the areas where you are thriving."
— Natasha S
"Having the opportunity to participate in a structured, guided workshop at the start of our Healthy Role Models journey provided a space for me to gain better clarity on what MY anchoring words will be for the next 12 weeks. I feel a stronger connection to my goals because this workshop provided time for reflection and sharing and borrowing from others when their ideas rang true for me. I left feeling that I've set up goals and focus themes FOR me and BY me."
— Jenn J
"The DYL Health + Well-being workshop was a valuable opportunity to gain clarity and solidify what truly matters to ME as an individual."
— Lea S
"Reduce the gaps between where you are now, and where your ideal self is in the future with tangible visual guided exercises in a group."
— Selina A
"More than worth the engagement, totally refreshing your mindset and triggering a healthier way of thinking for you!"
— Ginny F
"This workshop is exciting, inspiring, interesting, practical, and a unique way to tap into what it is you really want for yourself and your life!"
— Michelle L
"By taking this workshop, get ready for an in-depth dive into your entire life! You will figure out your priorities not only for your physical health but your mental wellness AND professional development"
— Rachel
"If you are ready to dig in, reflect and consider how you want to show up in your life, and what you want to cultivate. This is the course for you!"
— Tamara L
"These workshops provide an opportunity to reflect, plan, and take action towards your goals."
— Jenn J
"It inspired me to actually FEEL what I want out of my goals."
— Adrianne W
"This workshop is something I never knew I needed so desperately. It really brings into focus what you want your health and well-being to look like. In imagining that, it brings clarity to what the next steps are to get to where we want to be."
— Jessica
"This virtual workshop was well organized, moved at a steady pace, and inspired me to think deeper into finding my Best Self! I enjoyed the guiding questions that helped me spend time that is too often pushed to the back burner - thinking about what will make me a better, happy, and helpful person."
— Janet D
"The guidance I needed to take the steps required to get unstuck!"
— Romy
"Extremely supportive and you leave with hope and insight to what you want from life."
— Carolyn
"Sometimes we have a goal, a plan or a vision of what we want in the future. Sometimes we haven't let ourselves dream deeper than a knowing we were made for something more. We all have this in us. We all have a gift to give and share. If you want a safe place to explore what that could mean for you, sign up!"
- Tamara L