Description
Come and experience Cosmic Sounds in Bali Indonesia
Real music happens when the soul sings and the soul listens
Harmony Polo, an international Kirtan and Mantra Artiste from the U.S. and Sudhanshu Sharma, an internationally respected Indian Classical Vocalist and Music Teacher from Delhi, India will be guiding this 7 DaySound of Soul music retreat in Bali, Indonesia. They will be focusing on sacred cosmic sounds of the Indian Classical scale, Indian Ragas, Mantra, Sound Healing, Kirtan, Prayer, Meditation and much much more. (See full bio's below or on S.O.S. Music Retreat FB page https://www.facebook.com/s.o.s.musicretreat/)
Through this journey we will connect to the pristine and healing energies of Bali, the people, the prayers, temples, the flora and fauna through the modality of sound. This will be a retreat based on Cosmic Sounds in Indian Music – Nada Yoga, and Sanskrit – The Language of the Gods. We will be undertaking the Spiritual and Philosophical journey starting from the first and foremost manifestation of sound in Indian Music – "The SA" – "The Form" and go up to the "The Formless" in "The NI". A journey worth experiencing........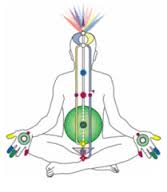 Music has been scientifically been proven to reduce stress, release oxytocin, helps with self-confidence, increases the bodies vital life force, heal the body of dis-ease, ease the mind, open the heart, connect the heart to the Divine nature, exercises the lungs, helping to get deep sleep, and strengthens the immune system.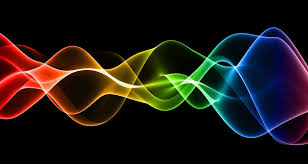 And when Music happens in Bali - The island of the God"s and Goddesses, it naturally becomes a divine and healing force for the Mind, body and Soul. Bali – where every home has a temple, every community has a temple and together we pray. The place where we meet for our Divine Sound immersion is Ubud, which literally means "Heal". This land holds the energy for healing and transformation, a place to nurture your inner self and your outer self, and come into the right relationship with Mother Earth.

Come and celebrate the New Year singing your way into 2018
We will gather at our event space for a Divine evening to welcome the new energies of 2018. We will preform a traditional Indian Saraswati Puja, lead by Sudhanshu Sharma, and a fully activated evening of traditional and non-traditional Kirtan.
This will be a "ALL WHITE" celebration... come as your best and most beautiful Saraswati as all embody this Divine mother.. it is not a costume party.. it is a Divine party.
This evening will be open to the community of Ubud.
Harmony and Sudhanshu will be accompanied by two world class musicians from India.
https://www.facebook.com/s.o.s.musicretreat/
*You will need to book your own accommodation for this reteat. Please book your accommodation near to Alchemy. More information will be sent to you upon booking. For further deailed questions please email Harmony at: globalcitizen@harmonypolo.com. There will be other participants looking to share accommodation, such as private villas. If you are interested to share a beautiful villa with other participants, please also email me so I can connect you all together.
This retreat includes:
Sacred Cosmic Sound activations~ SA RE GA MA PA DHA NI SA

 Toning Sessions for the Voice – to open up blocked internal energies.

Mantras~ We will learn new Sanskrit Mantras

Kirtan~ Learn how to connect and guide your own Kirtan

Sanskrit pronunciation basics

Basics of Indian Classical Music- Ragas and Indian Rhythm

Singing Circles~ We will break off into groups for advanced singers and beginners which will offer your voice to flower with ease and grace

A trip to visit and experience a water purification ceremony with Bali's most famous female high priestess.

Private one-on-one sessions with Sudhanshu and Harmony. Please enquire for timing & extra costs for these sessions.

Sound Meditations

Yoga for stretching and elongating the body

Food~ Enjoy the vast variety of tastes of Bali. We will be preparing delicious gourmet food for your pleasure. We will provide lunch for the duration of the retreat. We will also provide fresh drinking water, teas, coffee and small snacks and fresh fruit.

Fresh drinking water to refill your reuable bottles


A general outline of the retreat offerings:
There will be 3 sessions per day:
Our morning sessions will beging around 8 AM. In this session, we will be focusing on Naad Yoga, Mantra Yoga, Yoga Asanas

Our afternoon sessions: We will begin to explore the Svagams and discover music philosophy, history or sound, breathwork sessions

Our evening session. We will explore differnt sound activations with Raga's and Kirtan we will conclude at differnt times depending on what is being offered.

We will offer live singing sessions for breathwork

Live sessions of music with meditation

We will go to visit the high preistess, Ida for a one day excursion

New Year's Maha Kirtan, Saraswati Puja (Traditional Indian ceremony Puja) celebration into 2018

Private one-on-one sessions with Harmony, Sudhanshu

Private-one-on-one sessions for Harmonium & Tabla


Ida, Bali's youngest female High Preistess
We will visit High Preistess Ida for a one full day Water Purification Ceremony
In the small village of Demulih, a group of devotees in a Hindu temple eagerly await the arrival of Ida Resi Alit, the youngest high priestess of the Indonesian island of Bali, who conducts the purification ceremony.
Around 20 women - most of them dressed in sarongs (a fabric wrapped round the waist) and kebayas (traditional Javanese blouse) - and one man meditate before a water ritual carries away bad energies, negative thoughts and past problems, making room for the new.
Ida Resi, 31, pours water on the visitors with a metal container while reciting mantras and instructing them to let go of the emotions inside, to express them and to breathe.
Melukat is a traditional blessing ceremony done in Bali and the purification with water is like taking a shower with which one cleanses the body and, at the same time, the soul, Ida Resi tells EFE inside the temple.
The priestess, who was ordained the high priestess by the Hindu organization, Parisada Hindu Dharma Indonesia, 10 years ago, explains that she performs the ceremony every day, usually with groups of 20-50 people.
The ceremony is free but visitors can make donations of any amount.
Ida Resi's fame - she has been invited to events such as the World Economic Forum on East Asia 2015 and the New Earth Festival 2017, held in Jakarta and Bali respectively - arises not so much from her post but more owing to the peculiarity of her case.
Greek engineer Maria Kellis, who holds a PhD in mysticism and spiritual healing, and who is writing a book on Ida Resi's life, tells EFE that the post of a high priest is usually occupied by men, while their wives automatically become high priestesses and, therefore, it is very rare for a single woman to occupy the post.
After graduating from college, Ida Resi tried to find work on Bintan Island, a popular tourist destination for wealthy Singaporeans, but failed to do so and returned to Bali, suffering from depression.
Her grandfather, the village priest, initiated her into the practice of meditation and yoga.
Ida Resi explains that, one day, after having a near-death experience, she began reciting mantras without ever having studied them before, which caught the attention of the high priests.
She was named high priestess, despite being unmarried, on Mar. 14, 2007, the day she turned 21, making her the youngest women to hold the post - the average age to do so is between 60-70 years.
According to Kellis, Ida Resi is a model for Balinese women, who often suffer gender inequality and societal restrictions, and she serves to spark change in society from within.
Meanwhile, the youngest priestess of Bali, who seems quite unaffected by her fame among tourists nor concerned about money, says her mission is to build an ashram (meditation center), where she can share her wisdom with the rest of the world.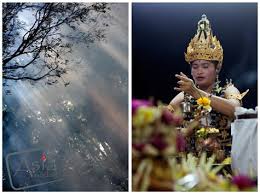 FAQs
Are there ID or minimum age requirements to enter the event?
Yes. Generally speaking we will begin this age requirement at 18 years old. If there are any participants under the age of 18 who would like to attend, please send a direct email to the organizers to discuss options.
What are my transportation/parking options for getting to and from the event?
You will be responsible for our transportation costs to and from the airport
You will be responsible for all taxi services you will use during the retreat
What can I bring into the event?
Bring your singing voice and a open heart. We will also have a altar set up so if you'd like to bring a sacred object to be blessed during the retreat, we welcome sacred objects.
Please bring spending money to purchase amazing merchandise from India
There will be 2 finely tuned harmoniums for sale during this retreat
Comfortable clothing
Musical instuments for your own practice
Anything specific you need for your internal cermony space
How can I contact the organizer with any questions?
globalcitizen@harmonypolo.com
What's the refund policy?
Sorry. We will not extend a refund
We will honor your payments minus 25% for any future retreats held by Harmony Polo and Sudhanshu Sharma within one year
All tickets sold are also non-transferable
This retreat does not cover:
Airfare
Travel Insurance
Taxis on your off time for personal adventures
Extra indulgences of fresh juices or anything outside the retreat that is not listed
SIM Cards (it's great to have your own SIM card to stay connected to the outside world. SIM cards are easy to get so bring your unlocked phones)
Phone Charges
Medical Supplies
Emergency Medical Bills
Merchandise Purchases
Harmonium Purchases
Tanpura Purchases
Personal healing sessions
Private singing lessons with Harmony & Sudhanshu
Harmonium & Tabla private lessons
Off campus accommodation fees
Scooter rental fees
Petrol
Personal Needs Products
Breakfast/ Dinner


For more inforamtion, current updates, details about Harmony and Sudhanshu, information on Ida and a deeper look inside the S.O.S. 7 day music retreat, please visit our facebook event page: