Refund policy
Contact the organizer to request a refund.
Eventbrite's fee is nonrefundable.
Soundscape Meditations are harmonic experiences that facilitate self-healing and inner journeys/awakening intertwined with moon energy.
About this event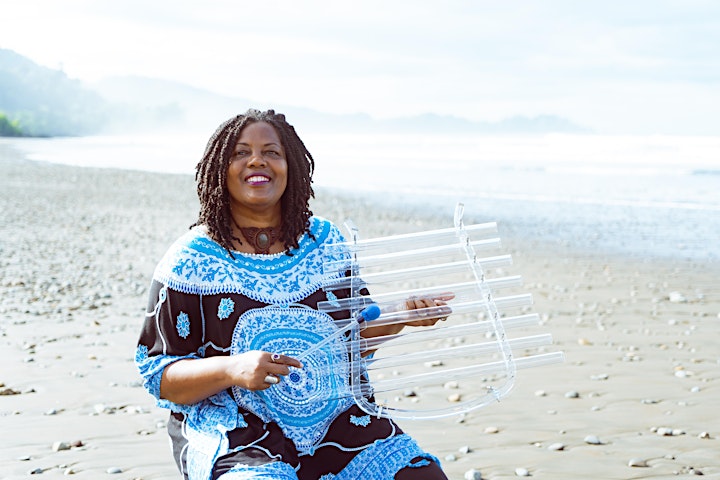 Soundscape Meditations are harmonic, mindful, deep listening experiences to facilitate self-healing, stress reduction and inner journeys/awakenings intertwined with moon energy.
Join Sound Healer Dawn James, as she holds sacred space for a harmonic group sound healing experience.
Immerse yourself in soothing vibrations as Dawn plays several instruments including: crystal lyre, crystal and Tibetan singing bowls, steel drum, chimes and more. The alpha tones and or harmonic overtones produced by these instruments can bring balance, clarity, and peace to your physical and energy bodies. The instruments played also help facilitate emotional and physical release, connection, and awareness through Deep Listening
Soundscape meditations open with a guided meditation or breathwork and close with an affirmation aligned with the moon phase.
MOON CYCLE AWARENESS
The moon represents the most intimate sides of ourselves: our emotions, moods, instincts, feelings, memories, vulnerabilities, and our sense of safety and comfort.
New Moon Energy:
New moon brings us the energy of a fresh start and a chance to set new personal goals. The new moon brings us a cosmic clean slate on a monthly basis that allows us to reset, recharge, and refocus. New moon also brings darker nights, which is an optimum time for quiet inner reflection, allowing you time to go inward, be more introspective, and get in touch with your goals.
Full Moon Energy:
The full moon is a time of illumination as well as culmination that can help us bring energy to a head, see the fruits of our labor, and helping us to see situations with more clarity for what they are. Full moon is also a time for release. As the moon wanes and gets smaller over the coming two weeks, its energy will support you in releasing bad habits, toxic patterns, or situations that you're ready to leave behind.
Get to know your Sound/Energy Practitioner: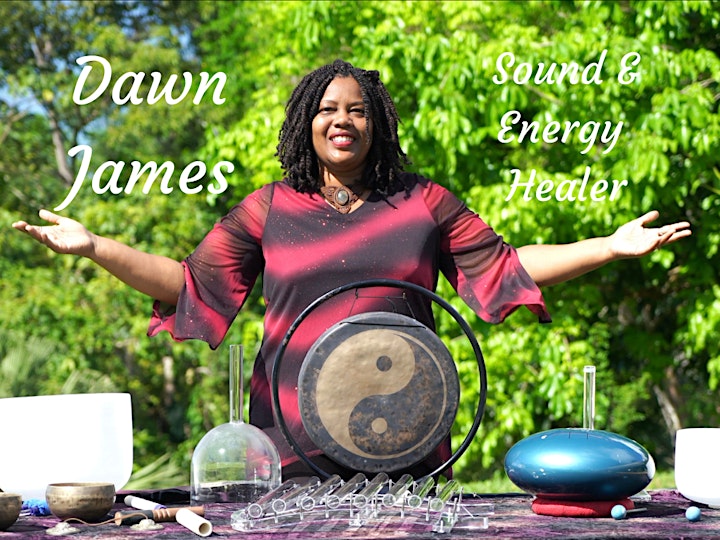 Dawn James, is a certified Sound Healer, Conscious Living Teacher and Spiritual mentor. Dawn became a sound healer and writer in 2003 following a profound spiritual awakening and series of spiritual events. Dawn has written several books about conscious living, how to raise your frequency and spiritual awakening. She has combined her love of music and passion for holding space for others to heal and awaken. For 18 years, Dawn has led sound healing circles across North America, UK, Mexico, and Costa Rica. Read full BIO here.
Get the most out of our time together:
1. Find a comfortable quiet spot where you will not be disturbed (sitting or laying down - your pick!)
2. Get cozy! Grab a blanket, pillow, or eye mask
3. Have some water available so that you can hydrate after the experience
4. Headphones for optimal sound
5. Turn off notifications on your phone, and emails and apps so you may fully immerse yourself in the experience.
Registered attendees will receive the Zoom meeting link via email the day of the event.
* By registering for this class, you will be automatically added to Dawn's email list. You can unsubscribe any time, but it would be wonderful to stay in community.