Event Information
Location
Best Western Plus The Arden Park Hotel
552 Ontario Street
Stratford, ON N5A 3J3
Canada
Description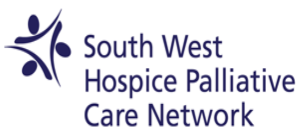 The South West Hospice Palliative Care Network is pleased to announce their 2nd Hospice Palliative Care Summit!
This call to action event for Hospice Palliative Care providers and leaders across the South West will provide a day of celebration and information on the "state of the union" for hospice palliative care in the South West and across the province.
The event is being hosted at Best Western Plus, Arden Park Hotel, Stratford, Ontario on October 26th, 2017, with refreshments and lunch provided.
Don't miss this special event! Register now as seats are limited.
Key Note Speakers include:
Neil Johnson VP of LRCP and Donna Ladouceur VP Home and Community Care for the South West LHIN
Dr. Jitin Sondhi, Oxford Sub-Region Clinical Lead for the South West LHIN
Dary Harris, Associate Professor and Thanatology Coordinator at Kings University College
Harry Milne, Regional Senior Program Specialist at the South West Regional Cancer Program
Anita Singh, Palliative Care Physician at Parkwood Hospital
Liz Laird, R.N. for the Southwest Palliative Pain and Symptom Management Consultation Program
Tara Walton, Clinician Engagement Lead for the Ontario Palliative Care Network at Cancer Care Ontario
Dr. Ahmed Jakda, Provincial Clinical Co-Lead, Ontario Palliative Care Network
Date and Time
Location
Best Western Plus The Arden Park Hotel
552 Ontario Street
Stratford, ON N5A 3J3
Canada