The Scenic Geology of Alberta: A Roadside Touring and Hiking Guide, scenic geological wonders seen from roadside pullouts and short hikes.
About this event
The Scenic Geology of Alberta is "a treasury of easy-to-grasp geoscience about Alberta's best-loved landscapes." – Ben Gadd, author of Canadian Rockies Geology Road Tours
Join us on this Zoom talk, co-sponsored by Analog Books in Lethbridge, where Dale Leckie will guide you to select scenic sites in Southern Alberta, from Waterton to Writing-on-Stone to Calgary's Nose Hill and many other geological wonders, telling the story of Alberta's landscape evolution.
His book The Scenic Geology of Alberta covers the whole province, but Dale will focus on the South of the province in this talk. He includes stops along well-travelled and not-so-well-travelled routes that the curious would be wise to seek. Leckie blends storytelling with science, history and art to breathe new life into the geology of the landscape.
DR. DALE LECKIE is an award-winning geologist internationally recognized for his contributions to geology. With degrees in Geology and Geography, he has worked in the Rocky Mountains for much of his career. Dale lives in Calgary.
Dale's first book Rocks, Ridges, and Rivers: Geological Wonders of Banff, Yoho, and Jasper National Parks (2017) was Finalist in the 2018 High Plains Book Awards and won an Honorable Mention 2018 Best Guidebook (Popular Category) by the Geoscience Information Society.
"The Scenic Geology of Alberta is … a cultural and scientific excursion. Beautifully illustrated and mapped, a companion to hikes and rambles, it will galvanize the imagination, as much a history of Alberta as it is an interpretation of rocks and land formations." – Aritha van Herk, CM, AOE, FRSC. Writer, editor, critic.
The Zoom link will be provided closer to the date of the event.
In Waterton, books are available at Akamina Gifts, 108 Waterton Avenue, Waterton Lakes National Park. Check out Gust Gallery across the street from Akamina where you will see the work of Brent Laycock who has contributed some of his paintings to the book.
In Lethbridge, you will find books at Analog Books, 322 6 Street South. This is Analog's first author event!
Analog Books is a recently-opened, independent, community bookstore located in downtown Lethbridge, Alberta. Owners Penny & Scott Warris along with their daughter Willow have spent the past 5 years designing and creating an intimate space based on the best of what they experienced at bookstores visited around the world over the past 30 years. They plan to host more book-related events with plans to host in-store, virtual and hybrid (blended virtual and in-store audiences) events as soon as pandemic conditions allow. They are located at 322-6 St. S., (403) 942-7403 and online at analogbooks.net.
We are grateful for the support of the Lethbridge Naturalist Society.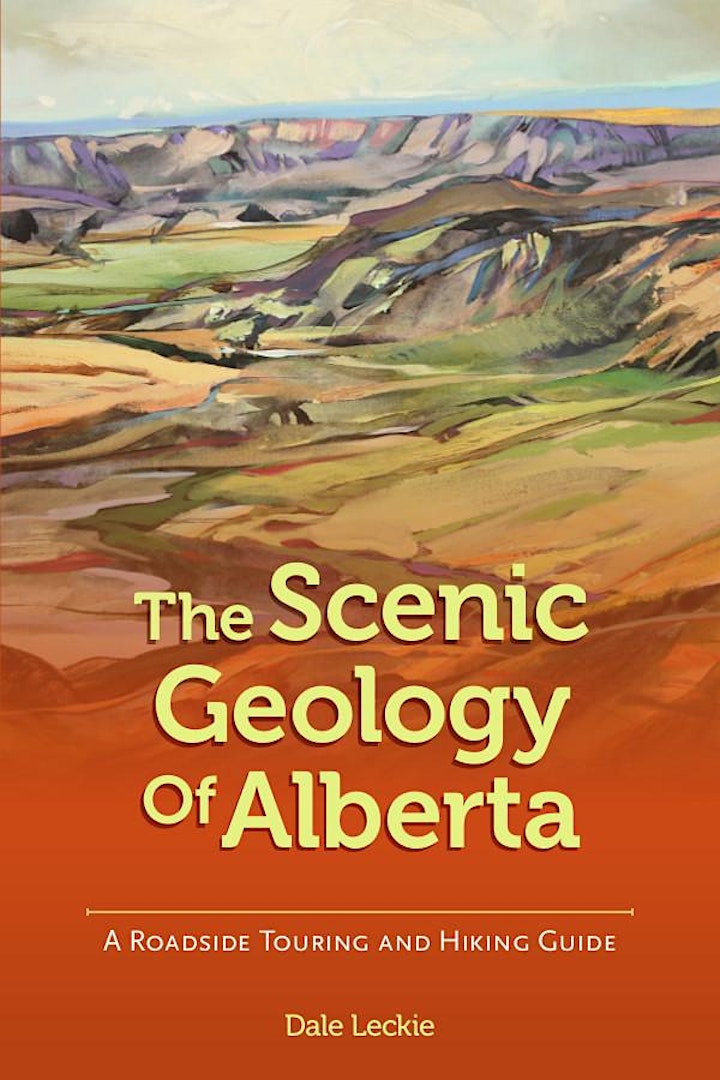 Organizer of Southern Alberta: The Scenic Geology of Alberta
Publisher of The Scenic Geology of Alberta: A Roadside Touring and Hiking Guide, scenic geological wonders seen from roadside pullouts and short hikes, and Rocks, Ridges, and Rivers. Host of virtual tours of the gorgeous geological wonders throughout Alberta, often seen in our Parks.