Sales Have Ended
Ticket sales have ended
Thank you for purchasing Sinfonia Toronto's SOUVENIR - Virtual Concert. We will send you reminders beginning two days before the concert. Your private link to view the concert will be sent to you on the day of the concert. We are looking forward to having you with us. Thanks again for supporting Sinfonia Toronto.
Event Information
Refund policy
Contact the organizer to request a refund.
Eventbrite's fee is nonrefundable.
Sales Have Ended
Ticket sales have ended
Thank you for purchasing Sinfonia Toronto's SOUVENIR - Virtual Concert. We will send you reminders beginning two days before the concert. Your private link to view the concert will be sent to you on the day of the concert. We are looking forward to having you with us. Thanks again for supporting Sinfonia Toronto.
Sinfonia Toronto opens its season with Tchaikovsky, Bach and Alice Ho. Guest violinist Igor Pikayzen dazzles in the virtuoso Faust Fantasy
About this event
Livestream on Saturday, October 23, 2021 8 pm - accessible until November 22
SOUVENIR
SINFONIA TORONTO / NURHAN ARMAN Conductor
IGOR PIKAYZEN Violinist
Program
ALICE PING YEE HO Resurrected Angel II world premiere
BACH Violin Concerto No. 2
WIENIAWSKI Faust Fantasy for Violin and Orchestra
TCHAIKOVSKY Souvenir de Florence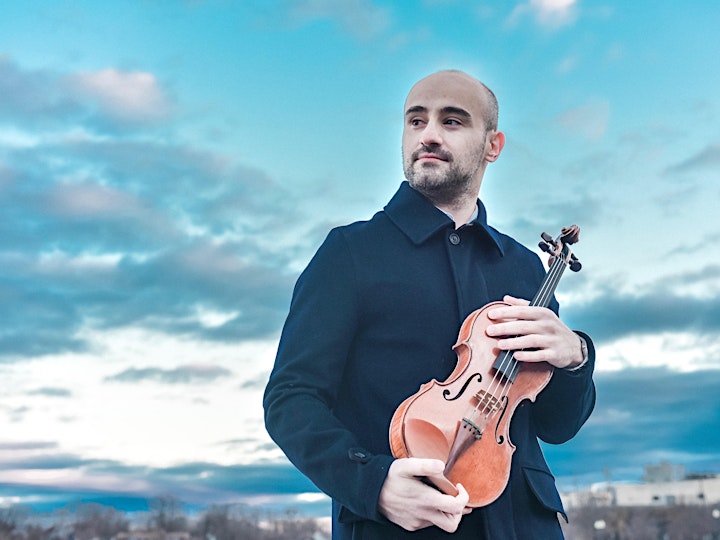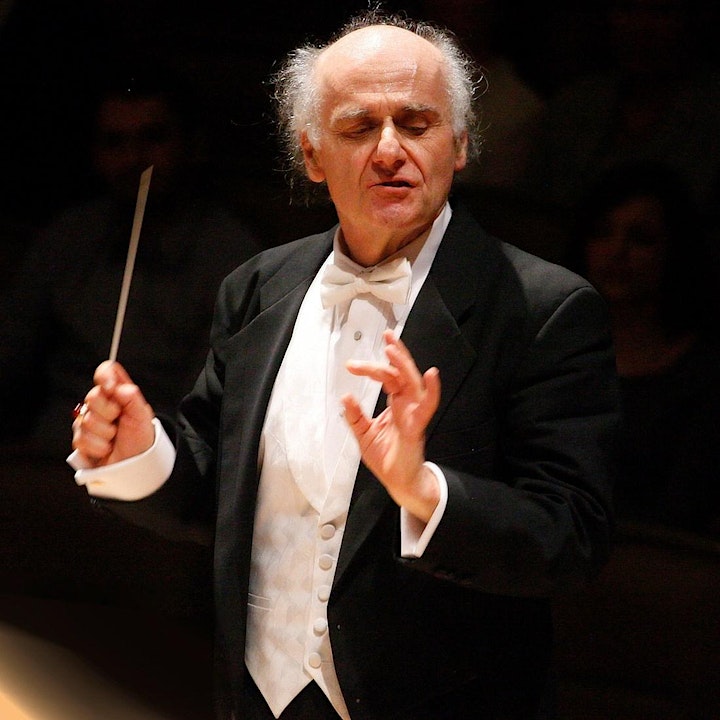 About the music
To watch Nurhan Arman's program commentary click here
To watch Igor Pikayzen's commentary click here
Resurrected Angel II by Alice Ping Yee Ho (born 1960)
World premiere
Alice Ping Yee Ho writes: The first version of "Resurrected Angel" was written many years ago paying tribute to Toronto's Sick Kids Hospital when my infant daughter recovered there from Kawasaki disease. "Resurrection Angel II" is a new single movement composition revived from the spirit of the first version, and it reflects my personal interpretation of "Resurrection": a journey to triumph darkness and attain hope. Inspired by the present global pandemic situation, "Resurrected Angel II" salutes many brave souls and their fight to protect life and humanity.
The dramatic aspect of the work is built on complex harmonic terrace of string divisi, showcasing the virtuosity of solo and ensemble playing, and capturing tempestuous energy through contrasting moods, dynamic, and rhythmic approaches. There is a "social distancing"; staging between violin sections 1 and 2, which are placed at opposite ends for stereophonic effects. The solo violin symbolic of the "Calling out" of the "brave voice", with the "divine separation"; setup of the lower strings that represents forces of nature.
Violin Concerto in E Major by Johann Sebastian Bach (1685-1750)
Although Bach is remembered as a virtuoso of the organ and harpsichord, he was a highly skilled violinist as well, instructed by his father, Johann Ambrosius Bach, director of the Eisenach town musicians. In fact, his first professional position was in the court orchestra of Duke Johann Ernst III in Weimar, where his ability as a keyboardist was also soon recognized. The artistic level of Bach's Sonatas and Partitas for Solo Violin are evidence that he must have been quite proficient. They are important landmarks in the violin repertoire in which Bach demonstrated his familiarity with advanced effects and in many passages pushed the limits of the violin techniques of his time.
In December 1717 Bach was appointed Kapellmeister in Köthen, a position which required musical multitasking: leading Prince Leopold's court orchestra, organizing the court's musical activities, playing violin himself, and composing a great deal of chamber music. Half of the violin concertos Bach wrote during his time at Köthen have been lost, but among those which survive are this Violin Concerto in E Major, the Double Concerto for Two Violins, and the Double Concerto for Violin and Oboe.
Fantaisie brilliante for Violin on Gounod's 'Faust' by Henryk Wieniawski (1835-1880)
String orchestra version by Nurhan Arman
Wieniawski was much more famous during his lifetime as a violin virtuoso than as a composer, though his music did help him win his wife, Isabella Hampton. His future parents-in-law opposed his marriage, but after he composed his Légende for Isabella, its beauty softened their hearts and they consented to the marriage.
Wieniawski invented his own style of bowing, later known as the "Russian bow grip." It allows the violinist to play the so-called "devil's staccato" more easily than previously realized - a virtuoso technique of playing many short notes all in the same direction in one bow stroke on one string, a technique which is particularly relevant in this challenging work.
The Fantaisie brilliante contains fiendishly rapid, precise virtuosity throughout, with breathtakingly beautiful and astonishing effects, spectacular music with many surprises, appropriate for music inspired by Faust's deal with the devil.
Serenade, Souvenir de Florence by Peter Ilyich Tchaikovsky (1840-1893)
Florence was one of Tchaikovsky's favourite vacation spots. For many of his sojourns there he stayed in a villa owned by his benefactress and confidante Nadezhda von Meck. Tchaikovsky's last visit to Florence was early in 1890, while he was finished his opera The Queen of Spades. A few months later, in Paris, he began to outline a work inspired by Florence, in the unusual form of a string sextet, which he completed back in Russia later that summer. It has come to be known by the subtitle Tchaikovsky gave it himself, Souvenir de Florence.
After the work's first performance in a private home in December 1890, however, Tchaikovsky was not happy with it, and refused to allow any more performances until he could find time to revise it. After visiting New York for the opening of Carnegie Hall, he did find time, and completed a version in December 1891 with which he was fully satisfied. He wrote to his brother Modeste, "What a sextet – and what a fugue at the end - it's a pleasure! It is awful how pleased I am with myself; I am embarrassed not by any lack of ideas, but by the novelty of the form." The public premiere took place a year later at a concert of the St. Petersburg Chamber Music Society, to which Tchaikovsky dedicated his composition. It has since become one of the most beloved works for sextets and string orchestras.
The opening Allegro con spirito bursts forth in D minor, with vigorous lines and textures, creating passionate momentum. The serenade-like second theme breaths Italian air before the first theme's robust drive resumes in a fugal development section; the second theme becomes even more lyrical during the recapitulation, and the coda uses cross-rhythms to build to a dynamic climax.
The second movement begins with rich choral effects, introducing a mournful theme, reminiscent of a lament accompanied by a guitar. The chorus returns before a curious central section where musicians are directed to play at the tips of their bows, a passage one critic has described as "an essay in sheer sound effect… probably unique in the whole realm of [pre-twentieth century] chamber music." The opening theme recurs after this episode, translated into bel canto lines for the cello which echo the great Italian opera arias of the 19th century.
The third movement is an energetic Scherzo, more Russian in character than Italian. And the Finale also reveals Tchaikovsky en route back to the sounds of his homeland. It is an abbreviated sonata form, with harmonies supporting its first theme which are reminiscent of Gypsy tunes, and a soaring second theme with a distinctly Slavic flavour. The first theme is built into the "fugue at the end" Tchaikovsky boasted about to his brother, before a surge of sparkling passagework propels the work to a rousing conclusion.
About the performers
Award-winning Russian-American violinist Igor Pikayzen has established himself as one of the most prodigious and in-demand soloists of his generation. Praised on four continents by critics and audiences alike for his "astounding technical ability" and a "majestically lush tone", Igor Pikayzen "surely is at a forefront of a major musical career" (Moscow Times).
Since his concerto debut at the age of 8, with Mozart's Violin Concerto #2 and the Moscow Philharmonic Orchestra, Pikayzen has appeared as a soloist with major orchestras spanning Europe, Asia, North and South America. In the last two seasons alone, he has given debuts and returned to Carnegie Hall and Alice Tully Hall in New York City, Tchaikovsky Hall and Minor Hall in Moscow, Teatro Llago in Frutillar, Congreso Nacional in Santiago, Eslite Performance Hall in Taipei, President Hall in Ankara, Flagey and Le Bozar in Brussels, Gates Performing Arts Center in Denver, Le Bourget in Montreal, Centro Nacional de las Artes in Mexico City and Cadogan Hall in London, to name just a few. A frequent guest at some of the most prestigious chamber music festivals and series in the world, Pikayzen appears at Verbier Festival and Rondo Festival in Switzerland, "Ohrid Summer" Festival in Macedonia, Napa Valley Festival and Festival Mozaic in California, Semanas Musicales de Frutillar in Chile, Alion Baltic Festival in Latvia, Night Serenades Festival in Georgia, New York's Bargemusic and 92nd Street Y.
A dedicated recording artist, Pikayzen's live performances and recordings have been broadcast on WQXR, RTVi and CPR, (USA) Kultura (Russia) RTBF (Belgium) CBC (Canada) Radio Kultura (Poland) RadioSwiss Classic (Switzerland) Imedi (Georgia) TRT3 (Turkey) Beethoven Radio (Chile)as well as MediciTV and ViolinChannel. Pikayzen's debut recital in Taipei was recorded,using open reel technology, by Bel Canto Musicale and sold out within the first week. His extensive discography demonstrates his incredible versatility as an artist, and includes his debut album, with virtuoso works of Saint-Saëns, Ysaÿe, Paganini, and Wieniawski on the ProArte label, as well as live recordings of the Glazunov and Matchavariani violin concertos, Tchaikovsky's "Souvenir de Florence" with the Russian Virtuosi of Europe for Orchid Classics and "On My Journey now"; a recording of spirituals with the acclaimed baritone Lester Lynch for Pentatone Classics. A champion of new and under-performed composers, Pikayzen's recording of the Henri Marteau, Brahms and Elliot Carter clarinet quintets came out in 2018 for Navona/Naxos and has been met with critical acclaim.
Grandson of the legendary Soviet violinist Viktor Pikayzen, Igor was born in Moscow, Russia. After receiving his Bachelor's Degree from Juilliard, as well as a Master's Degree and Artist Diploma from the Yale School of Music, he was the recipient of the coveted Enhanced Chancellor Fellowship while working on his DMA at the CUNY Graduate Center where he was also on the faculty of Brooklyn Conservatory. Pikayzen is the 1st prize winner of the 2015 Edition of the International Violin Competition Luis Sigall in Viña del Mar, Chile as well as the Wronski International Violin Competition in Warsaw, in addition to being a silver medalist at the Szeryng and Kloster-Schöntal international violin competitions. A native of Moscow, Mr. Pikayzen shares his time between New York, Denver and Westport, CT, where he launched an annual summer music festival, Edelio. In 2019 he was announced as the new Professor of Violin at the Lamont School of Music at the University of Denver.
Sinfonia Toronto now in its 23rd season, has toured twice in Europe, in the US, South America and China, receiving glowing reviews. It has released four CD's, including a JUNO Award winner, and performs in many Ontario cities. Its extensive repertoire includes all the major string orchestra works of the 18th through 21st centuries, and it has premiered many new works. Under the baton of Nurhan Arman the orchestra's performances present outstanding international guest artists and prominent Canadian musicians.
Maestro Nurhan Arman has conducted throughout Europe, Asia, South America, Canada and the US, returning regularly to many orchestras in Europe. Among the orchestras Maestro Arman has conducted are the Moscow Philharmonic, Deutsches Kammerorchester Frankfurt, Filarmonica Italiana, St. Petersburg State Hermitage Orchestra, Orchestre Regional d'Ile de France, Hungarian Symphony, Arpeggione Kammerorchester, Milano Classica and Belgrade Philharmonic.
Date and time
Location
Refund policy
Contact the organizer to request a refund.
Eventbrite's fee is nonrefundable.
Organizer of SOUVENIR - Virtual Concert