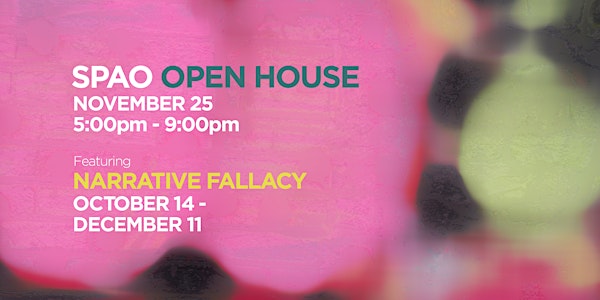 SPAO OPEN HOUSE | School of Photographic Arts: Ottawa
Join us for the SPAO Centre's most anticipated event of the year.
When and where
Location
SPAO: Photographic Arts Centre 77 Pamilla Street Ottawa, ON K1S 3K7 Canada
About this event
Join us at the SPAO Centre for our annual Open House Party!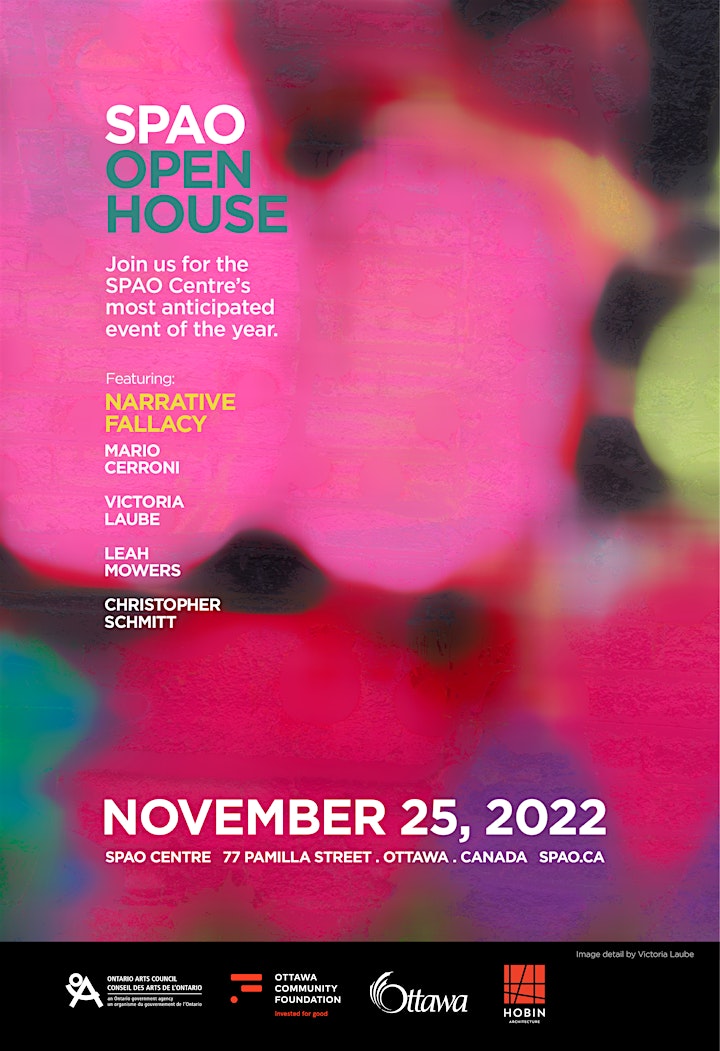 Explore the SPAO Centre and celebrate the photographic arts community through an exhibition reception, live music, the launch of the SPAO Annual publication and a holiday sale featuring limited edition art prints, just in time for the gift-giving season. For more information, visit spao.ca
Remarks at 7pm, followed by a performance by Raphael Weinroth-Browne.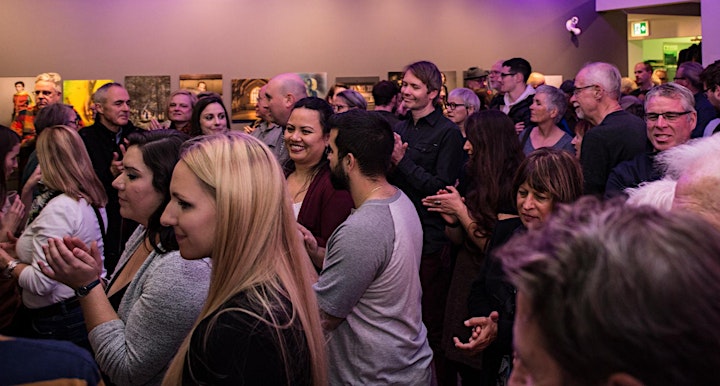 Narrative Fallacy scatters unprompted memories and intense personal experiences amidst a shiftless, changing horizon. In this exhibition, four photo-based artists dissect the troubling notion of impermanence and present a chaotic collision of past, present and future. The exhibition features the work of SPAO artists-in-residence Mario Cerroni, Victoria Laube, Leah Mowers, and Christopher Schmitt. For more information and gallery hours, visit spao.ca/gallery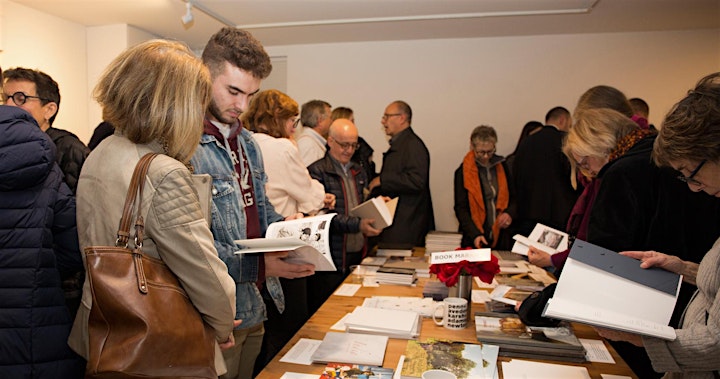 SPAO (School of Photographic Arts: Ottawa) is a leading Canadian photographic arts centre and private college. The SPAO Centre is home to the Ottawa region's only independent and critical gallery space dedicated to lens-based art. Gallery programming includes the exhibition of photographic and video artwork by emerging and established artists, working locally, nationally and internationally.
SPAO houses the only two-year photographic arts college in Canada.
Receive an extraordinary photographic arts education in just two years. We pride ourselves on offering students a one-of-a-kind college diploma program and an unparalleled opportunity to launch a career in the photographic arts. Your talent and vision will be cultivated through small classes, individualized hands-on learning, and access to rare photographic techniques and renowned experts.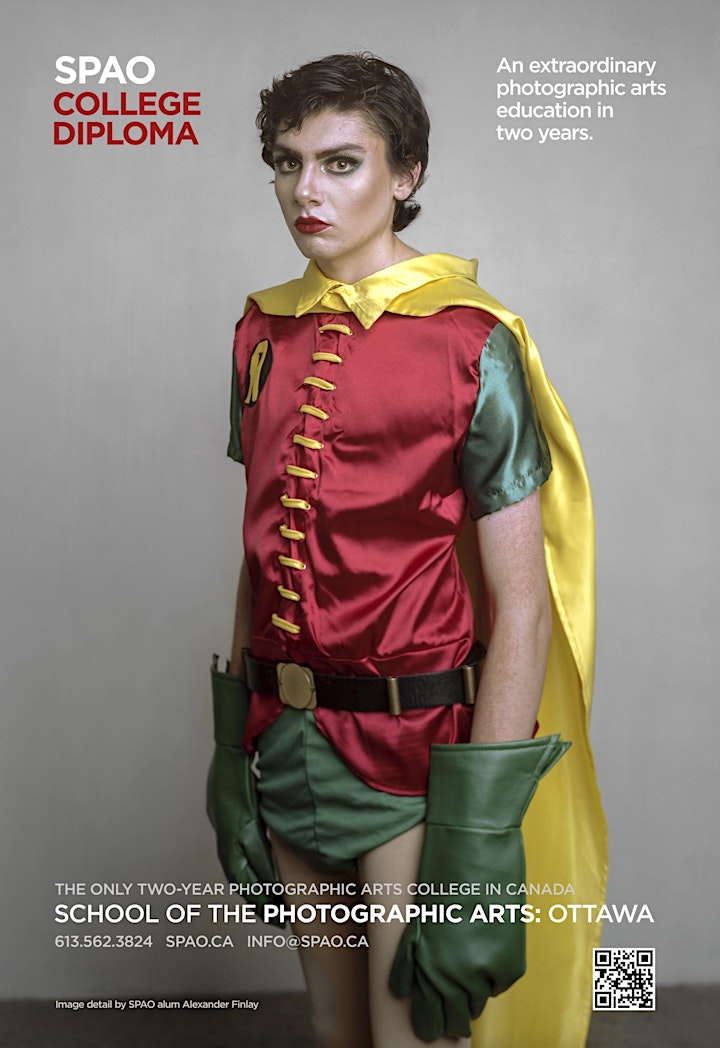 We're currently accepting applications for our college diploma program for September 2023 enrollment. To apply, please visit spao.ca/diploma.
Special thanks to our sponsors: