SPARK Play Breakfast "Humanizing the Workplace with Empathy and Compassion...
Description
SPARK Play is a quarterly interactive training session that inspires more creativity, human connection, and fun for our community of business owners, Leaders and Teams. It will be a playground for all of us to learn and grow together!
7:30 AM - 8:00 AM Doors open and registration
8:00 AM - 10:00 AM Workshop
About the Workshop: "Humanizing the Workplace with Empathy and Compassion"
Harvard Business School professor Amy Edmondson published a study in 1999 that defined psychological safety as "...a team climate characterized by interpersonal trust and mutual respect in which people are comfortable being themselves." To create a workplace where people feel safe and cared for requires leaders and teams to increase human connection. To be human is to bring more empathy and compassion to the workplace.
In this SPARK Play workshop, we will feature Culture Leaders from Microsoft Canada, Lululemon, Left and RightMesh. They will share how their organizations create pyschological safety through implementing empathy and compassionate training programs.
Following the panel, we will lead an interactive workshop to strengthen your empathy and compassion skills. These fresh and simple activities will support you to increase psychological safety and trust in the workplace.
Featured Sponsor: Granted Consulting
We are excited to share our featured sponsor for this SPARK Play is Granted Consulting! Stephanie Sang and her team have been our partners and friends for a few years. Like SPARK, they are passionate about being of service and supporting their clients to be the best they can be. They fulfill their purpose through providing a service that generates grant money engaging in hiring, training, or international market expansion activities for Canadian businesses. Connect with these Grant Angels at our next SPARK Play event to learn how you can elevate the life experience at your workplace leveraging these grants.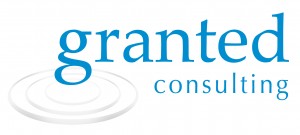 Organizer of SPARK Play Breakfast "Humanizing the Workplace with Empathy and Compassion | September 13, 2018
SPARK Creations & Company Inc. is a training and development organization that inspires people and companies to create meaningful cultures and workplaces. We use a unique FLOW approach through all of our product offerings to focus on the whole experience using new and fresh perspectives in a collaborative way whilst keeping it simple and clear.
Our team of creative, committed and progressive trainers, facilitators, and certified executive and leadership coaches have 75+ years combined corporate training experience in strategic culture visioning, leadership development, team building and communications, executive and leadership coaching, people and culture program development (human resources), flow (lean and process) management, employer branding and marketing, and project management.
Ready to ignite your culture and create purpose? Connect with us today!
P: 604.760.5648
E: connect@startyourspark.com
W: sparkcreationsinc.com