Description
Speak And Grow Your Influence™… How to use Speaking as an Effective Marketing Strategy!
Imagine having a strategy to stand-out from the competition and attract more clients. Speak and Grow Your Influence™ is the art and science of using speaking as a marketing strategy to stand-out in the crowded marketplace and attract more clients. Empowering entrepreneurs and business professionals to speak with confidence and grow their business.
Participants will be introduced to The Entrepreneurial Speaking Solution™, which provides world-class speaking strategies and techniques; helping 100s of entrepreneurs and business professionals each year to craft their unique messages, signature stories and expertise presentations for the marketplace.
Discover the power of speaking as marketing strategy to grow your business.
In this session, you will learn:
The Entrepreneurial Speaking Blueprint for crafting your unique marketplace message

5C's Storytelling Model to create signature stories

The formula for a modular presentation that showcase your expertise

The EDGE Sales Formula that increases emotional triggers
---
About Marlon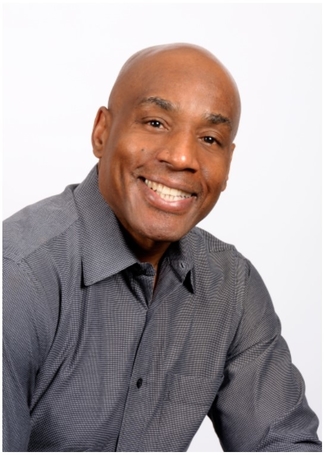 Marlon Shaw is an Award Winning Inspirational Speaker, Certified World Class Speaking™ Coach, Distinguished Toastmaster (DTM) and a member of the Canadian Association of Professional Speakers.
With over 25 years of entrepreneurial experience and a relentless passion for continuous growth and improvement; it's not a surprise that Marlon is a sought after speaking coach and trainer for entrepreneurs and business professionals who are committed to using speaking as a marketing strategy to increase their influence, grow their brand and attract more clients.
www.SpeakAndGrowYourBusiness.com
---
What is Spotlight?
We know that staying up to date on today's big ideas and tomorrow's big trends is a job in and of itself.
As the world's first working, learning and growing store – we are excited to introducing Spotlight: a new community gathering and learning space. Spotlight will engage communities with knowledgeable experts to both inspire, inform, motivate and educate.
Spotlight is a space accessible to persons that use mobility devices. We encourage people from all backgrounds to participate in our public programming