Event Information
Refund policy
Refunds up to 7 days before event
Eventbrite's fee is nonrefundable.
Description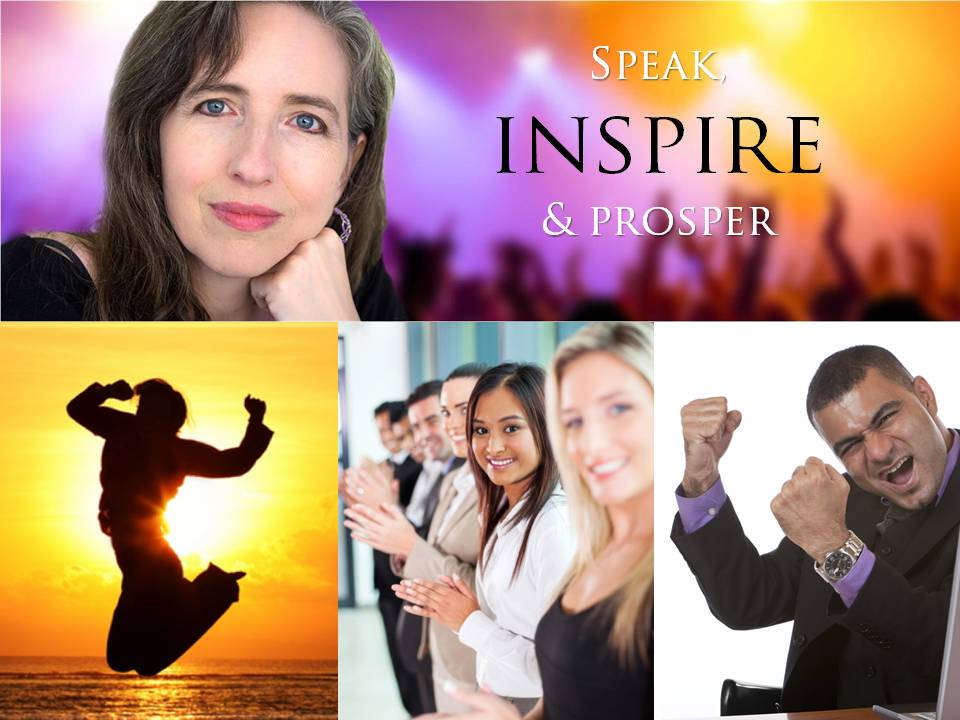 Would You Like to Speak in our Documentary and/or Get Promoted to 80,000 Worldwide?

Would you like to...
...prosper by inspiring and empowering people?
...save 5-25 years by clarifying your great purpose?
...change lives, change the world and make history with your epic story?
...get interviewed and/or audition to speak in our documentary, Win with Your Heart (and/or OUTstanding Lives)?
...audition to get promoted to over 80,000 LGBT-friendly CEOs, professionals & executives worldwide?
...learn skills & strategies to help you triple your income, impact & freedom?
...do what you love, live your dreams & inspire your world?

If so, this online video summit is for you. To get your ticket, click the green button now, as seats are limited.
I invite you to join the dream to inspire & empower 1,000,000,000 people to thrive, change lives, and create a kinder world for ALL. With you, let's create a documentary series that shows the world the new way to win... Win with Your HEART. When you win with your HEART, everyone wins. When you win with your HEART, you benefit yourself, other people and the planet.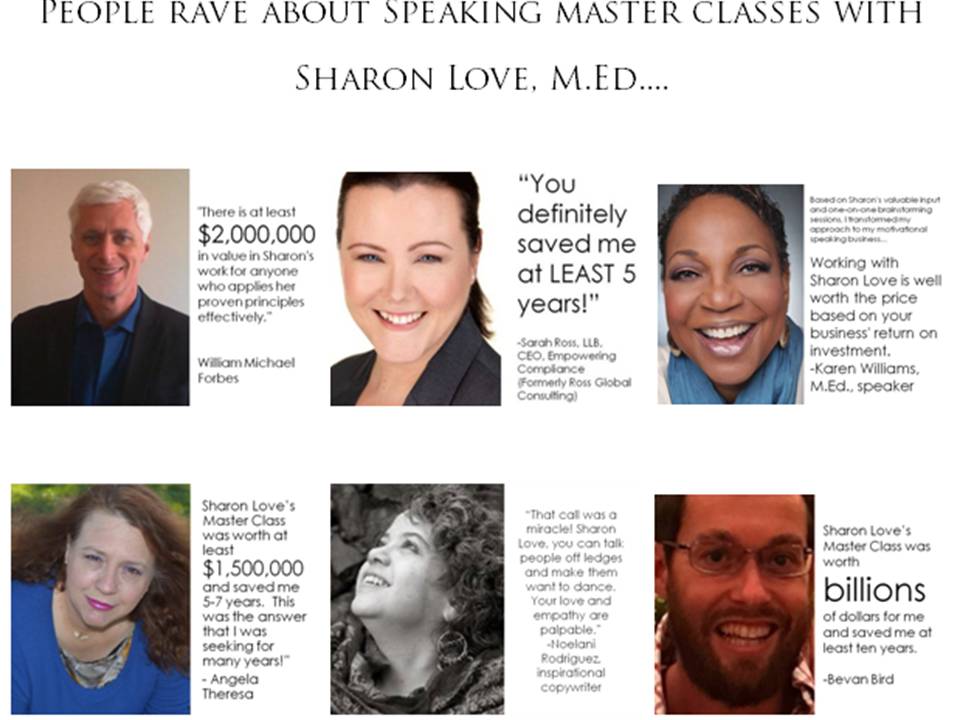 You're invited to join us in this exciting Master Class and Global online video summit to...
Discover Your Great Purpose & Prosper with Your #1 Golden Ticket Question
Prosper with The Two Storytelling Secrets of Billion-Dollar Blockbusters
Discover Your Epic Story to Change Lives, Change the World and Make History
Optional: Audition to Get Promoted to over 80,000 LGBT-Friendly CEOs, professionals & event managers
Discover The One Word that Can Quickly Skyrocket Your Coaching & Speaking Income 10 Times
Learn The 3 Keys to the "Speak, Inspire & Sell" System for Influence with Integrity
Learn the $20,000 / Hour Speaking Formula (and WHY Corporate Event Managers will Pay You that Much*)
Enjoy $2,000 of Free Bonus Consulting on How to Speak, Inspire Millions & Prosper (1 Minute)
Experience Your #1 Secret Psychological Super Power Meditation to Empower You to Inspire Your World
I hope you will join us. You make a difference. Together, we can inspire your world.
Sharon Love, M.Ed., CEO,
www.SpeakInspire.com
www.SuperKindYou.com
www.OUTstandingLives.org
You're invited to join us to empower kindness, and make history. Join the dream to create a kinder world by creating 20 kind millionaires in 2020 and attracting over $1,000,000,000 to kind, LGBT-friendly entrepreneurs, employers, causes and creative projects.

Join Sharon Love, M.Ed. (Psychology), CEO, Speak Inspire TV and OUTstanding Lives. Discover secrets that enabled Sharon Love, M.Ed. (Psychology) to overcome near-mute shyness, give live presentations to thousands of people in English, French and Spanish, inspire over 2,000,000 people online, and attract over $6,000,000 with a single presentation. Spaces are limited, so if you are interested, please reserve your spot now. Click the green tickets button above.
Spaces are limited. Click the green "Tickets" button to join our interactive summit to join us.
This event is a collaboration between Speak Inspire TV (SpeakInspire.com) and OUTstandingLives.org...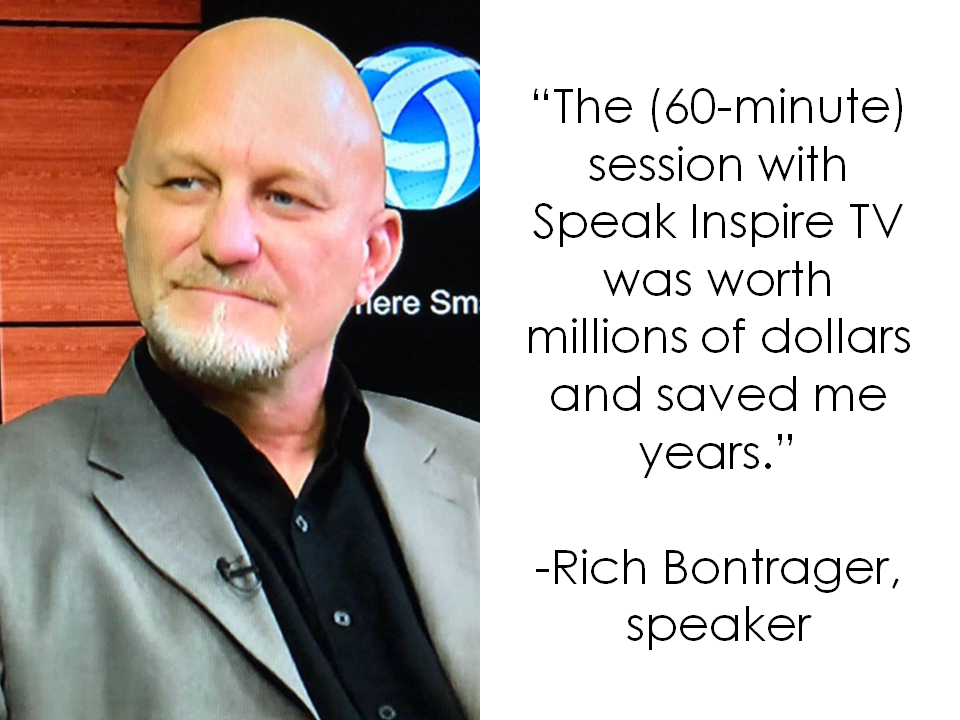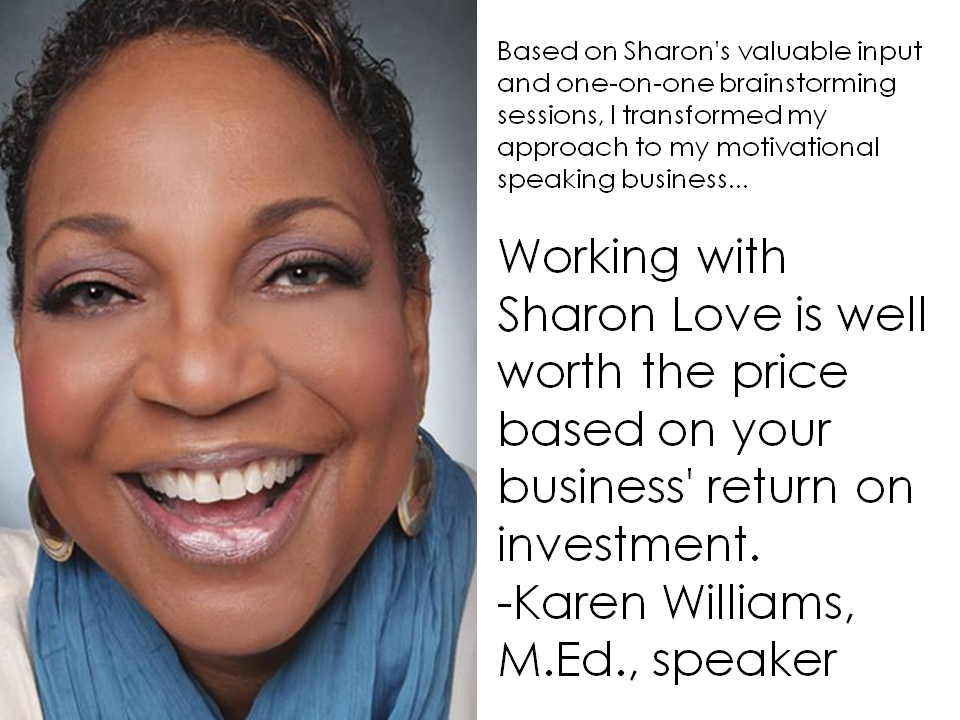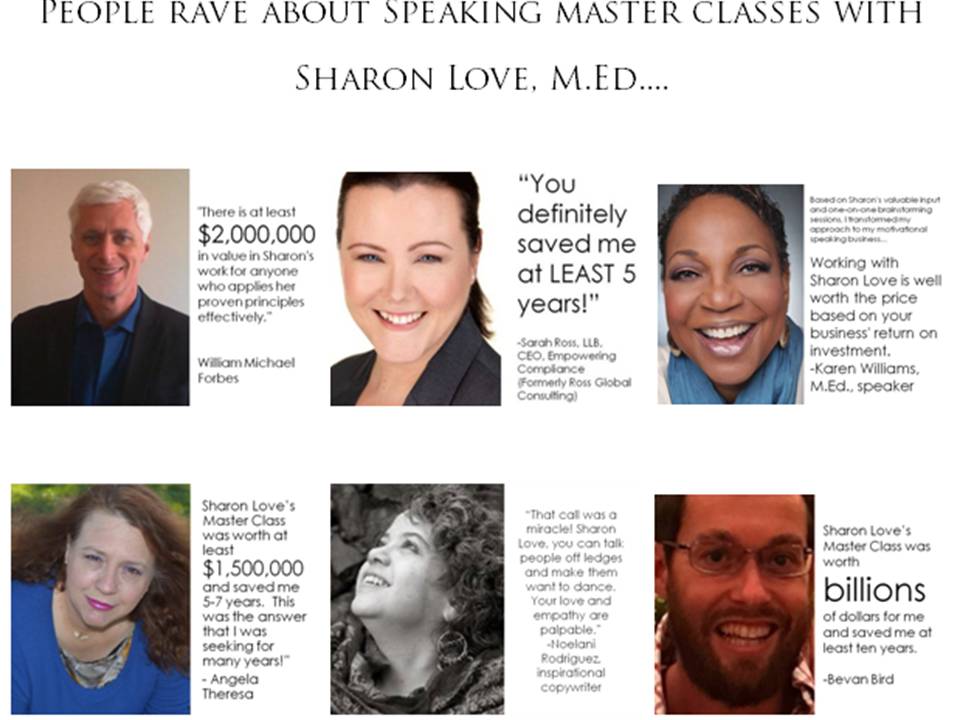 * Note: Of course, we cannot guarantee results for every person who may join this master class, as your results will depend mainly on you; your motivation, your connections, and your openness to learning.
Tickets are limited to five people per summit. To join us, click the green "tickets" button above. For more information, call Sharon Love, M.Ed. at 416-997-138(two).
Thanks! You make a difference. Together, we can inspire your world.
Date and time
Location
Refund policy
Refunds up to 7 days before event
Eventbrite's fee is nonrefundable.
Organizer of Speak, Inspire & Prosper Video Summit
SHARON J. LOVE, M.ED. (Psychology) has used the speaking success secrets she teaches to overcome near-mute shyness, inspire millions of people and raise millions of dollars.  An award-winning inspirational speaker and motivational speaking success consultant, she also hired speakers for high-paying speaking opportunities in the corporate world.  For more information, visit www.SpeakInspire.com