SPEAK & INSPIRE! Secrets of 7-Figure Sales or Fundraising
Description
Would you like to make great money by making a difference, and...
inspire and empower your funders, clients, prospects, staff and/or loved ones?

get clients you love, and/or raise funds to change the world?

get paid to travel anywhere you like to speak?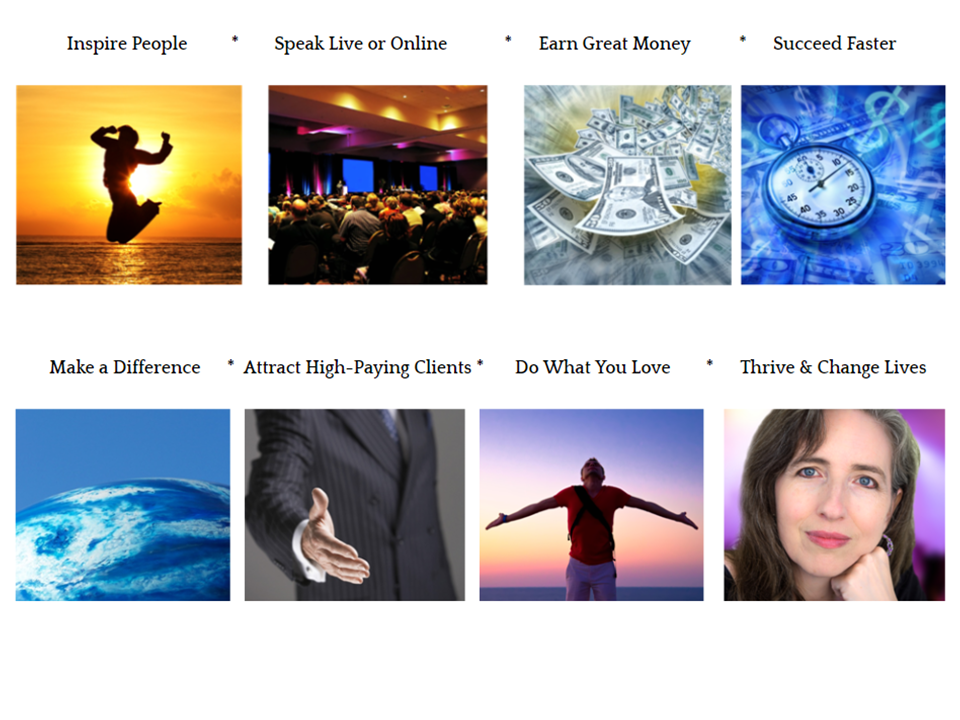 In this life-changing interactive introductory presentation, participants will...
Enjoy the inspiring true story of the mute girl who raised $6,000,000 with a speech

Learn the 4 Secrets of 7-Figure Successes™ that benefit you, others & the planet

Save 10 years or more: clarify your purpose with Your Great Vision Question™
Speak, Inspire & Thrive with a 7-Figure Success Empowerment Technique™

Learn how to inspire audience buy-in with an irresistible invitation
Sharon Love, M.Ed., CEO of SpeakInspire.com, has raised over $6,000,000 with a single presentation, inspired over 2 million people with her live and online programs, and helped a number of her clients achieve multi-million dollar results, often very quickly. She earned a Master of Education degree in Multicultural Psychology at University of Toronto, overcame near-mute shyness in her teens, and delivered hundreds of inspiring presentations in Spanish, French and English. Her passion is to inspire & empower speakers, leaders and business professionals to make money creating a kinder world.
For more information or to book a private presentation for your group, call 416-997-138(two).
Thanks! YOU make a difference.
Spaces are limited, so register today.
For extra recognition, register for a sponsorship opportunity.