Description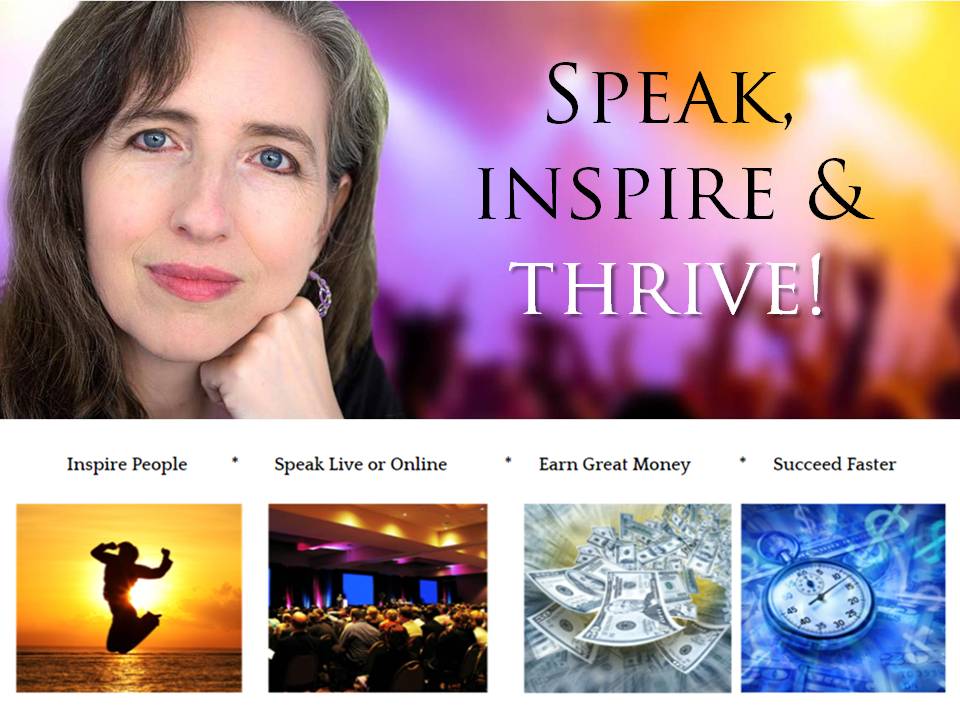 Do you love to inspire and empower people? Would you love to...
Thrive and change lives?

Make great money by making a difference?

Get clients you love for a speaking, spiritual, holistic and/or green business?

Get paid to travel anywhere you like, to give talks or lead workshops?

Make great friends and have fun?
In this life-changing, fun and interactive presentation, participants will...
Discover the 3 Keys to an ACE Spiritual Talk, Presentation or Workshop™

Brainstorm titles for your talk, workshop, or mentoring program and get feedback

Learn how to get paid to promote yourself and/or promote yourself for free

Find out 3 Spiritual Paths to thriving, changing lives and prospering with speaking

Find out how to fill your VIP workshops and programs with inspiring live invitations

Enjoy interactive exercises and a relaxing meditation

Network, have fun and meet great people
Sharon Love, M.Ed., Founder of SpeakInspire.com, used the secrets she teaches to overcome near-mute shyness in her teens, inspire over 2 million people with her live and online programs, raise over $6,000,000 with a single presentation, earn a Master of Education degree in Multicultural Psychology, and deliver hundreds of inspiring presentations in Spanish, French and English. Now, she offers Speaker Certification programs, in order to save speakers and healers decades of research and development, help them get clients they love. She loves to inspire and empower speakers and spiritual healers to make a living doing what they love and creating a kinder world. Her great vision is to inspire 1,000,000,000 kindness acts, with Kindness Circles in every class.
You are invited to join the dream. Spaces are limited. The first ten registrants will save $10. Please share this, then click the link to sign up today. Thanks! YOU make a difference.