Two inspiring real-life accounts of perseverance and resilience to help inspire your journey through these challenging times
About this event
Life isn't about waiting for the storm to pass. It's about learning how to dance in the rain. ~ Vivian Greene
While C0VID has been a part of all of our lives since March 11, 2020, there is still something so shocking and unbelievable about it all. Never in a million years did we think this would be our current reality. We had all hoped to be beyond many of C0VID's challenges by now, but find that there is still much uncertainty, as we go forward into the future.
Is this new landscape it's creating for us, bringing feelings of fear, confusion, and angst? Have you found yourself scrambling to find some simple confidence, happiness, and joy? Many are feeling like fish out of water while seeking to create a future of health and wellness, like before, for themselves, their families, friends, and communities.
There is always hope for a better future, and with every challenge comes new possibilities and creations. Transformation is often very uncomfortable, but when we learn how to look at it from a different perspective, and with simple gratitude for what is in our midst that is positive, we sometimes learn how resilient we actually can be. Often it is a new mindset we learn to adopt. We now know that life itself is a privilege, and not an entitlement, as we often thought. C0VID, and all its unique and severe challenges, has turned all our worlds upside down.
To help replace some of your feelings of despair and challenge, I've invited two special individuals who have each overcome some incredible life challenges. I believe they will inspire you to think about life a little bit differently, perhaps a new mindset for you. Their experiences were both pre C0VID - so these feelings today are not unique - it's just that so many more of us are learning to be resilient, and with some simple gratitude, for just being alive.
Our two very special speakers are:
Bob Ramsay and Chris MacLeod
Both Bob and Chris have felt how you may be feeling now - feelings of despair and personal sadness and challenge. After much personal reflection, they each strengthened their resolve to push forward, rise up and address their personal life's challenges head on, towards a better day tomorrow, to the very best of their abilities and environments.
We have much to learn from Chris and Bob's personal strength and resolve, as they faced very significant challenges, as we are now. Their perseverance and resilience will surely inspire you!

Bob Ramsay, author of "Love or Die Trying: How I Lost it All, Died and Came Back for Love", President of Ramsay Inc., has organized the speakers' series, Ramsay Talks for over 30 years. This series presents some of the leading figures of the age, from Jodi Kantor and Niall Ferguson, to Eric Schmidt and Susan Rice. Bob is a communications consultant and writer.
Bob Ramsay had it all - and lost it all, often. At forty, Bob lived in a drug treatment centre in Atlanta. Bob likes Bruce Springsteen's quote "We all have broken pieces...In this life, nobody gets away unhurt. We're always trying to find somebody whose broken pieces fit with our broken pieces, and something whole emerges".
"Against a backdrop of tragedies and setbacks, momentous world events and grand adventures, this is above all a redemptive love story about two extraordinary people" Dr. David Goldbloom, Senior Medical Advisor, CAMH.
In addition, Bob Ramsay is deeply involved with the community. For many years, he was the fundraising chair on the board of the Toronto International Film Festival (TIFF) and an executive board member of the Canadian Film Centre.
He was awarded the Queen Elizabeth II Medal in 2015 and the Bernier Medal from the Royal Canadian Geographic Society in 2017.
Chris MacLeod, partner in Cambridge LLP, focuses on complex business litigation including cross-border dispute resolution, multi-jurisdictional litigation and private international law.
Chris' recent best selling book is "Beating the Odds - 11 Lessons to Overcome a Health Crisis and Lead a More Resilient Life". Chris was born with a heart defect and diagnosed with cystic fibrosis at two, and was expected to live only seven years. Now at 51, he knows what beating the odds is all about! Known for his "never better' greeting, Chris combines the miracles of modern medicine with the power of positive thinking to lead an active and dynamic life.
"Chris MacLeod shows us the remarkable strength of the human spirit in Beating the Odds. His lessons are an inspiration to anyone looking to overcome hardship in their life". Frank Stronach, Founder of Magna International.
Chris is a frequent speaker and writer on topics relevant to cross-border litigation, conflict of laws and private international law. He has appeared before all levels of Court in the Province of Ontario, including the Ontario Court of Appeal. He has also appeared before the Supreme Court of Canada as co-counsel for an intervenor in Canada (Prime Minister) v. Khadr, 2010 SCC3, [2010] 1 S.C.R. 44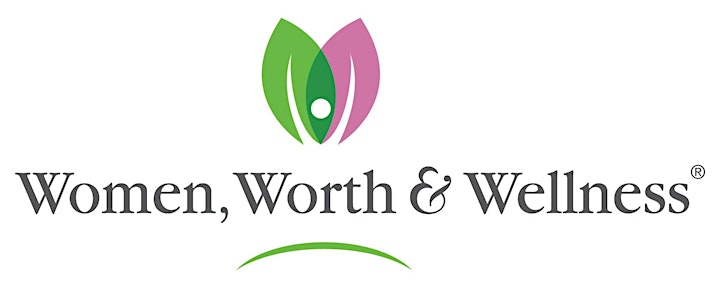 ®Women, Worth & Wellness is a registered trademark of Nancy Griffin.
#Womens Health #WomenFearlessLeadership #WomenEmpowerment #WomenMatter
________________________________________________________________________________________________
If you have a specific topic that you think is timely to share with the world right now, or you want to apply to be a speaker, please reach out to your host at nancygriffin99@gmail.com
PLEASE SHARE this event with your friends, family and colleagues and encourage them to register also.
There is no charge for this event – thanks to our sponsors!
Take a moment to learn more about them.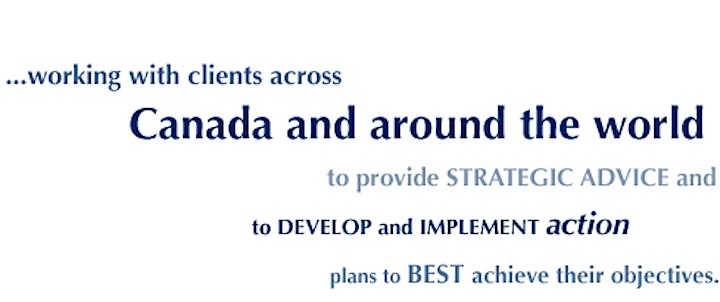 Kealey & Associates - Marc Kealey
Kealey & Associates is a consulting agency with a strong focus on strategy and advocacy for our clients. We work with clients across Canada to provide strategic advice and to develop and implement action plans to best achieve their objectives.
Our team has over 20 years of experience in the business of strategic communications, management consulting and public policy advocacy in healthcare, energy, gaming and in consumer packaged goods sales and marketing.
Our team of consultants has in depth political experience and expertise including active participation in the development of public policy and legislation across North America.
Through our unique approach and experience, Kealey & Associates is able to effectively combine our business and political proficiencies to provide the most strategic and effective advice and programs for our clients.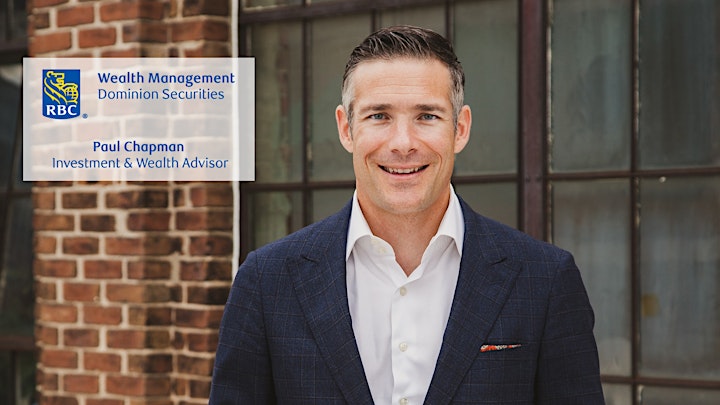 RBC Dominion Securities Inc. - Paul Chapman
Truly Differentiated Advice.
Are you happy with your current investment, estate, and wealth plan? Paul offers you a second opinion at no cost or obligation.
Paul Chapman with RBC Dominion Securities Inc. brings a differentiated approach and experience level, with an unwavering "do whatever it takes" service model. He works with clients who require truly differentiated and best-in-class institutional investment and wealth management expertise that is unique in the industry.
Combined with an unparalleled client focus, he offers his institutional experience and extensive professional network, personal attention, focus and process that you expect. His clients are often dealing with unique or complex issues, and want a personal relationship with a skilled advisor who can deliver tailored thoughtful solutions.
See more about Paul here and what he can do for you!
Paul Chapman, CIM®, MBA, BESc | Investment & Wealth Advisor | RBC Wealth Management | Dominion Securities Inc. | office 705-444-1800 | mobile 416-918-5099 | 1 First St Suite 230, Collingwood, ON L9Y 1A1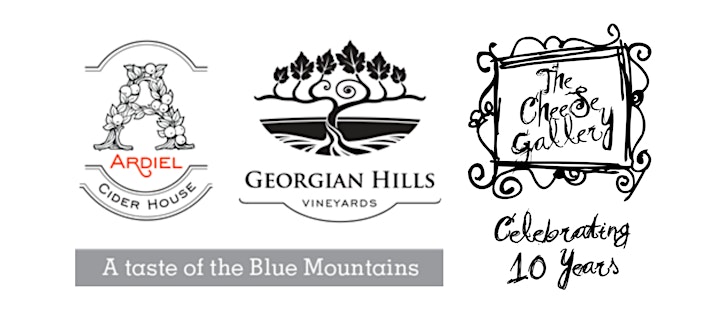 Special Thanks to The Cheese Gallery and Georgian Hills Vineyards. The perfect place for all your favourite wines and cheeses.
The Cheese Gallery - In the heart of charming Thornbury, you'll find The Cheese Gallery. Celebrating 10 yrs in business, this cozy shop offers fine cheeses, gourmet foods, fresh pastries and the best French baguettes. Showcasing the talent of local artists who produce artisanal foods, drinks and works of art, The Cheese Gallery is a truly unique experience. www.thecheesegallery.ca
Georgian Hills Vineyards - Like the red fox that has used its agility and cunning to adapt to the evolution of the planet over hundreds of thousands of years, so too have grape growers and winemakers evolved their practices to adapt to colder climate regions. By developing cold hardy grape varieties that flourish within the moderating "lake effect' of Nottawasaga Bay, Georgian Hills Vineyards can now create distinct, elegant, vibrant cool climate wines… like no other! www.georgianhillsvineyards.ca
Organizer of Speaker Series - Dancing in the Rain
Self worth, net worth, health and wealth, philanthropy, legacy planning and paying it forward! Established in 1994, 'Women, Worth & Wellness' is a targeted brand for Boomer Women and their Daughters. Designed to instruct, inspire and inform women on ways that will enhance their economic power, independence and personal wellbeing.