Description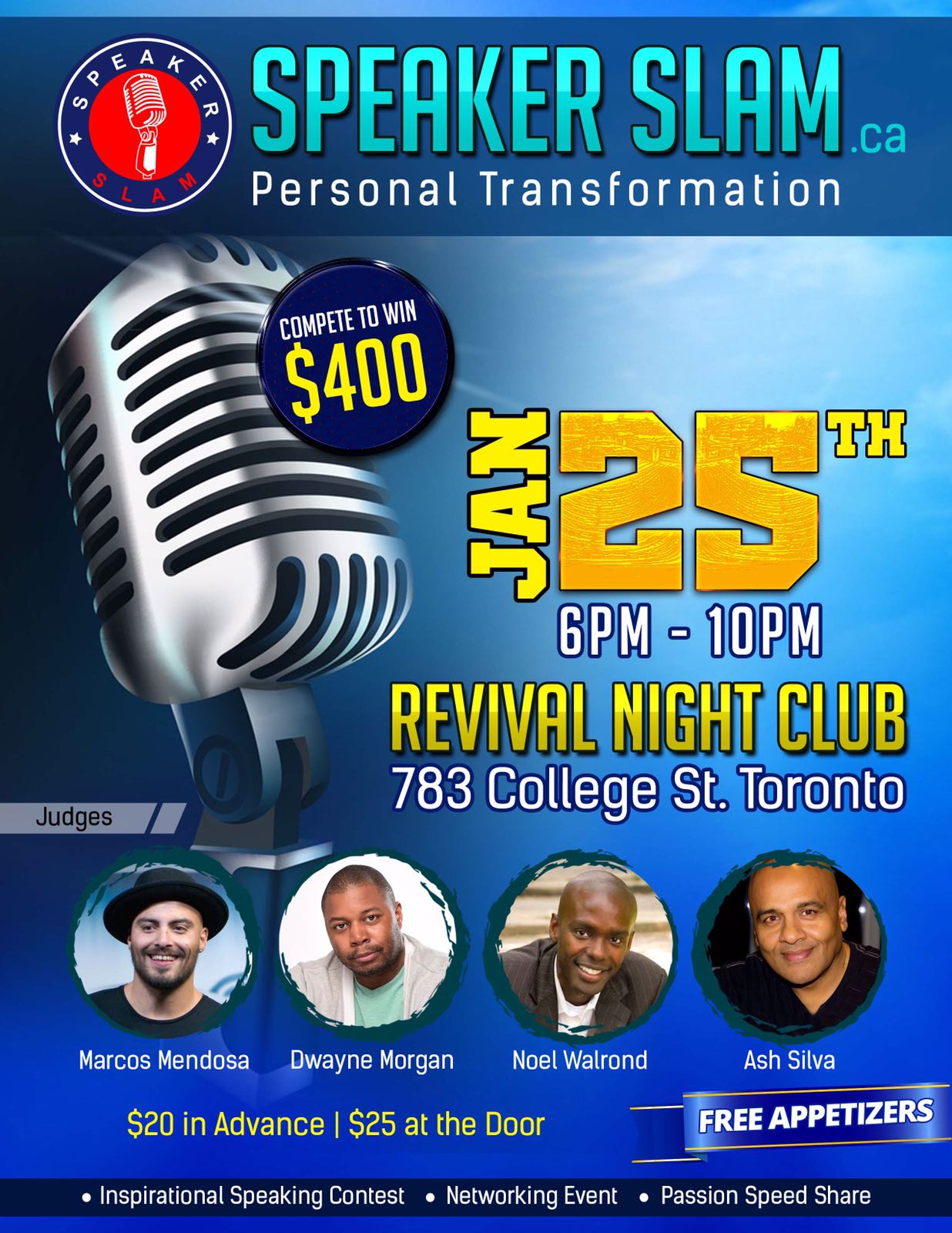 Personal Transformation - the non-stop evolution of self. It's a new year and a new opportunity for personal growth and transformation. One story can inspire change and motivate action.
Join us on January 25th, for a Transformative evening when 8 powerful, passionate speakers take the stage and go head to head in an epic battle where they share their own stories of personal transformation.

Our evening kicks off at 6pm with networking hour. Have a drink, enjoy free appetizers, and participate in our no pressure networking game where you will connect with like-minded people.
At 7pm our 8 speakers will deliver 4-6 minute authenticly powerful speeches that will be judged by our panel of 4 Judges.

At half time, participate in our Passion Speed Share where audience members are invited on stage for a minute to speak about their passions. Share your business, project or philosophy with our captive audience.

Our top 4 will be announced and move on to the Impromptu round where they will be asked a question and given 1-2 minutes to answer.

Witness our Speaker Slam champion being announced and make the decision, are YOU next to compete?